by
posted on March 19, 2014
Support NRA American Rifleman
DONATE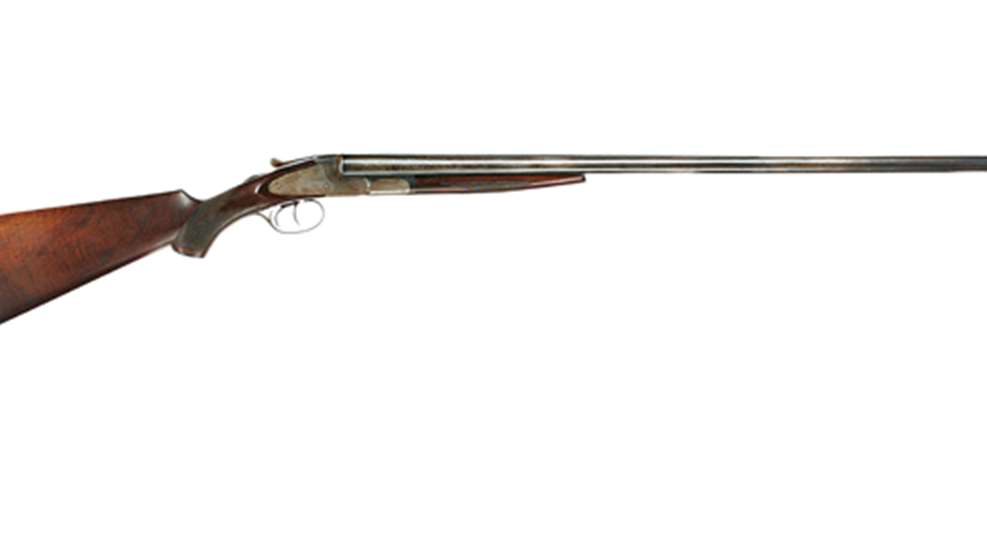 L.C. Smith OO Grade Side-By-Side
Gun: L.C. Smith OO (Field Grade)Side-by-Side 12-Ga. shotgun
Condition: 40 Percent (NRA Fair)
Approximate Value: $500
The overall condition of this more than 100-year-old L.C. Smith-serial No. 125,XXX-is a good example of the wood finish, frame case-colors and barrel bluing wearing equally. This means no one or two condition factors are a lot better or a lot worse than the others, which is very important when evaluating older guns for originality.
Note the mottled, mostly blue case-colors remaining on the frame and visible around the protected areas close to the barrels. The checkered field-grade stock and fore-end have darkened somewhat but do not show major cracks, nicks or gouges. The barrel bluing is starting to fade to a grayish patina, but overall, this is a nice, original 12-ga., OO Grade L.C. Smith with a tight action.
Even though automatic ejectors were only $13 extra at the time, most shooters thought the additional expense was unnecessary. Because of this, ejectors on collectible American side-by-side field grades typically add 25 to 30 percent to the overall value in today's marketplace.
This shotgun's configuration-standard OO Field Grade, double triggers, 12 ga. with 30" barrels and extractors-was the most common hammerless L.C. Smith model manufactured (11 higher grades were available at the time), accounting for the majority of overall production. Beginning in 1898, there were 57,795 produced during this model's 14-year life span. Hunter Arms Co., located in Fulton, N.Y., was formed to manufacture L.C. Smith shotguns circa 1891, and the company started producing its own line of shotguns, including the Fulton, Fulton Special and Hunter Special models in 1915.
Older American major trademark field grade or standard models, including A.H. Fox, Ithaca, Lefever, Parker, Remington and L.C. Smith, are often the hardest models to find in superior original condition today, since typically, these workhorses were heavily used (and possibly abused). If this example were in mint original condition, the value could top $2,000.
-S.P. Fjestad, Author/Publisher Blue Book Of Gun Values
(Originally published August 2006)