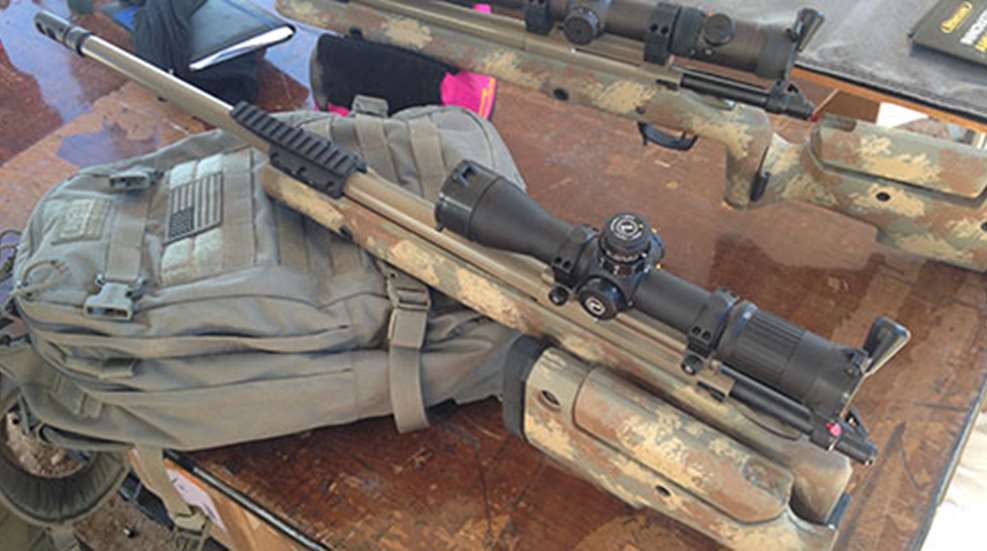 Kimber had no shortage of high-quality rifles on the line at SHOT Show 2014's Media Day at the Range, and its new Model 8400 Advanced Tactical II was among them.
Hand-built, tested for exceptional accuracy and loaded with custom features that are designed to enhance field performance, the Advanced Tactical II is chambered in both .308 Win. and .300 Win. Mag. It includes a 5-round detachable magazine, with additional 5 and 10-round magazines available as accessory items.
The Manners MCS-TF4 folding stock aids rapid deployment, features an adjustable comb and also adjusts for length-of-pull. The extended pistol grip is stippled for a secure grip regardless of field conditions and the stock is finished in brown camouflage that blends in to a variety of environments.
The Advanced Tactical II is available in limited quantities from over 2,000 Kimber Master Dealers across America. Suggested retail price is $3,899.
Learn more about the Advanced Tactical II in the video embedded below.
For more information, go to KimberAmerica.com.