Support NRA American Rifleman
DONATE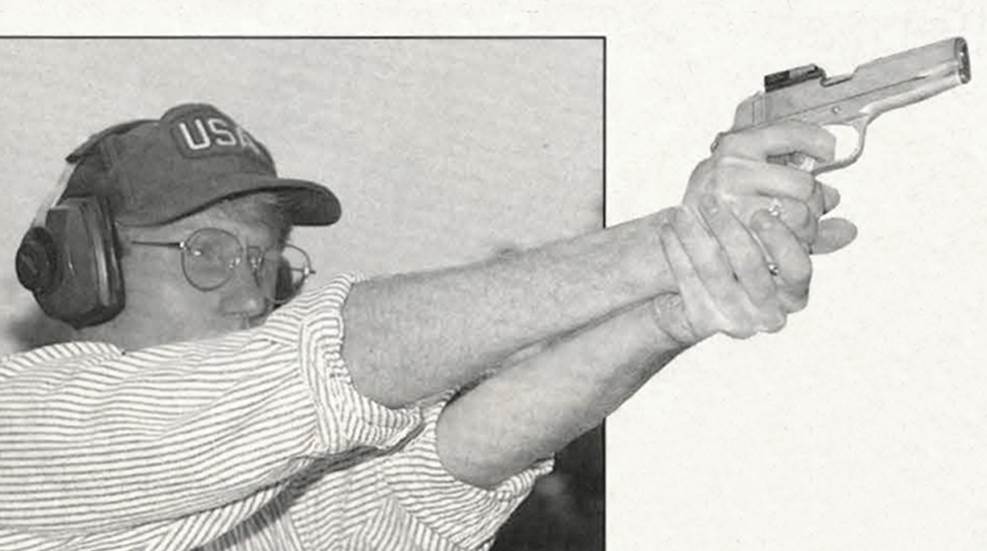 Reflex sights are not new, nor are battery-powered red-dot sights, but as they have become miniaturized and lost their tubes, they have also become increasingly practical for handguns meant for more than just competition. And now, pistol makers have created an entirely "optics ready" category without the need for custom gunsmithing to attach such sights. There were a number of challenges—including illumination, battery life, size and mounting considerations—that had to be solved before the "Mini-Reflex Revolution" could begin.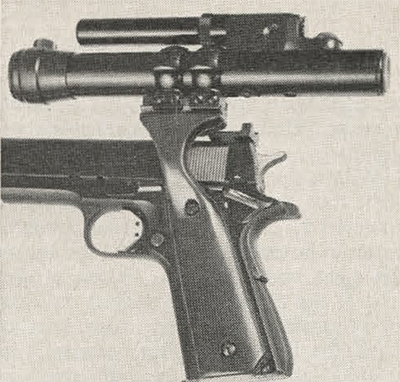 The first of the tubeless, battery-powered reflex sights I examined caused me to comment, "Hmm, it's like a Nydar with batteries." Don't know what a Nydar is? Let me take you back to the April 1946 American Rifleman and the words of Edwards Brown, Jr.: "We have recently received some letters asking us about the Nydar reflector sight ... made by the Swain Nelson Company, of Glenview, Illinois. At the present time the Nydar sight is being made for shotguns only, but the Swain Nelson representatives inform us that they plan to produce them for rifles and pistols as well. We hope to get a look at these two latter developments in the near future." But the Nydar, dependent on available light, never made it as a practical handgun sight. For more on the Nydar, and other articles documenting the evolution of the reflex sight, go to americanrifleman.org/reddot.
The first battery-powered dot sight (they weren't red yet) tested in these pages was the Oxford Lightning Illuminated Gunsight in the January 1969 issue, and it was, charitably, a monstrosity. The size of a riflescope with the addition of a bolted on penlight-like protuberance (it took "AA penlight batteries"), to get it on a pistol it had to be mounted using scope rings and a Bushnell M1911 grip replacement mount that made it look like something Han Solo would use in a Mos Eisley cantina. Despite its ungainliness, here is what the staff had to say: "On the field of vision 'floats' the spot of light, showing with clear contrast against the target. The sighting spot is visible in light so poor that conventional metallic sights cannot be defined. ... Consequently, the problem of trying to see in clear focus both a front sight and a rear sight as well as the target, as with iron sights, is not present. This is a commendable and unusual approach to overcoming a sighting hindrance that is particularly vexatious to those over 30 years of age." 
We tested our first Aimpoint in May 1978—powered by a red LED—that soon became the dominant optical sight for NRA Bullseye and Action Pistol. But it was still a large unit, and mounting took the form of rails and cantilevers. 
The first "mini" red dot I used was the British-made EPC tested in 1992. The little unit, with its claustrophobic field of view, could run 18 whole hours on a couple of hearing aid batteries. The Electro Prismatic Collimators was small, but the problem of how to mount it still had not been solved. The caption is classic: "The EPC Subminiature Sight solves the autoloader mounting problem; it simply attaches to the slide with glue." There were different mounting plates that more or less conformed to the slide surfaces of popular handguns. "[O]ne of these was selected by trial and error and bonded to a cleaned surface of the gun with a two-part adhesive used in the aerospace industry. The sight itself is glued to the mount strip." 
More than two decades later, the gun to which we glued the EPC, a Stainless Colt Commander in our reference collection, still bears the stains of "aerospace industry adhesive." I don't know what it was but am grateful I did not get it on my skin.