by
Mark A. Keefe, IV, Editorial Director
posted on July 25, 2011
Support NRA American Rifleman
DONATE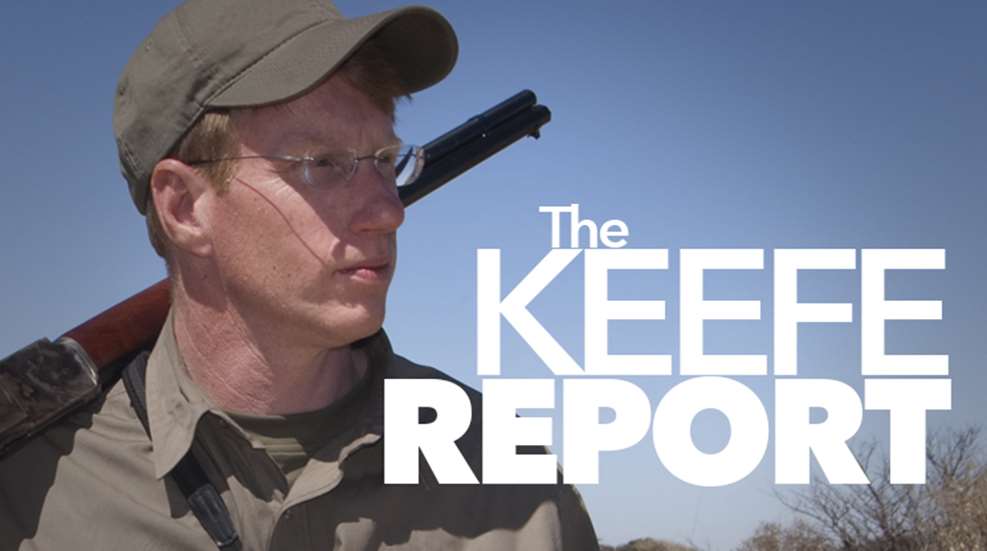 From the field: American Rifleman Editor-in-Chief Mark Keefe hunted this bull elephant for five days in the Caprivi region of Namibia before finally taking him on July 23, 2011.
The bull had been declared a problem animal by conservancy, as the villagers could not send their children to school because of him.
Shown with Keefe is Namibian Professional Hunter Anton Esterhuizen. Keefe took the bull with a Kimber Model 8400 Caprivi in .416 Rem. Mag. using Federal Premium Cape Shock Safari .416 Rem. Mag. ammunition.
The complete story—along with amazing video of Keefe taking this bull—will be posted upon his return in early August. In the meantime, watch video of Keefe at NRA Headquarters before embarking on his African journey as he offers advice about how to best prepare for firing a large-caliber rifle like those used for dangerous game.