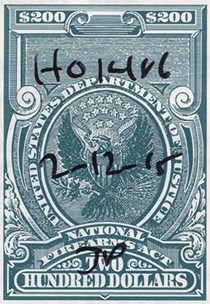 Buying a silencer is not difficult, it simply takes diligence and time. First, find out if a silencer is legal to own in your home state. At the time of this writing, they're legal to own in the following states: Alabama, Alaska, Arizona, Arkansas, Colorado, Connecticut, Florida, Georgia, Idaho, Indiana, Kansas, Kentucky, Louisiana, Maine, Maryland, Michigan, Minnesota, Mississippi, Missouri, Montana, Nebraska, Nevada, New Hampshire, New Mexico, North Carolina, North Dakota, Ohio, Oklahoma, Oregon, Pennsylvania, South Carolina, South Dakota, Tennessee, Texas, Utah, Vermont, Virginia, Washington, West Virginia, Wisconsin and Wyoming. Pick one that fits your shotgun, handgun or rifle at your Class III firearms (machine guns, etc.) dealer.
Keep in mind that silencers for bigger calibers can be used on smaller calibers, but not vice versa. For example, if you have a .300 Win. Mag., a .308 Win. and a .223 Rem., but only wish to buy one silencer, buy one for the .300 Win. Mag. because you can also legally and safely use it with the .223 and the .308.
Its serial number will be used for the registration process, but you won't be able to purchase it or take it home until it is registered to you by the Bureau of Alcohol, Tobacco, Firearms and Explosive's (BATFE) National Firearms Act (NFA) branch. Alternatively, there is an online store called silencershop.com where you can buy a silencer online. You'll still have to go through the following steps, but Silencer Shop has streamlined the process by doing most of the paperwork for you then shipping your silencer to your local dealer.
Before you can purchase a silencer, you must be approved and your silencer registered by the BATFE. There are three ways to register the suppressor for purchase. A: Register it to yourself. B: Form a trust and register the suppressor to that trust. Or, C: Register it to a legal entity, such as a corporation. Many legal experts advocate Option B for personal suppressor purchase.
Forming a trust requires a legal document to be filed with the state. It can cost anywhere from $100-$500 in legal fees, but it makes buying a suppressor easier, especially in some jurisdictions. While individuals cannot let anyone use their silencer if they are not within eye-sight, trust holders can allow those listed on the trust as trustees to use the silencer. Both Silencer Shop and the silencer manufacturer SilencerCo sell ready-made trust paperwork on their websites. Or you can contact a local attorney who is familiar with your state's trust laws. 
Fill out the BATFE's required forms, Form 4 and Form 5330.20, in duplicate. The BATFE offers an e-file system or you can fill out the paper forms and also have your dealer fill out his portion before sending. If you're registering as an individual, you'll need to get fingerprinted, photographed and a local law enforcement certification. Ask your dealer about the forms and proper fingerprint cards. 
Pay the $200 transfer fee to the BATFE. In addition to this cost, your dealer will often charge a transfer fee for completing the paperwork, mailing it and receiving and transferring the suppressor. Silencer Shop charges $70 if you do not live in Texas, but they'll ship it to you at no additional cost.
When the BATFE receives your paperwork and fee and approves your Form 4, your dealer is then authorized to transfer the silencer to you, via a standard Form 4473 used in firearm purchases. The tax stamp stays with the silencer for as long as you own it, and it can be used on various guns. If you go to buy another silencer, the entire process (except setting up a trust) must be completed again and another $200 paid for each silencer purchased.