by
posted on April 30, 2022
Support NRA American Rifleman
DONATE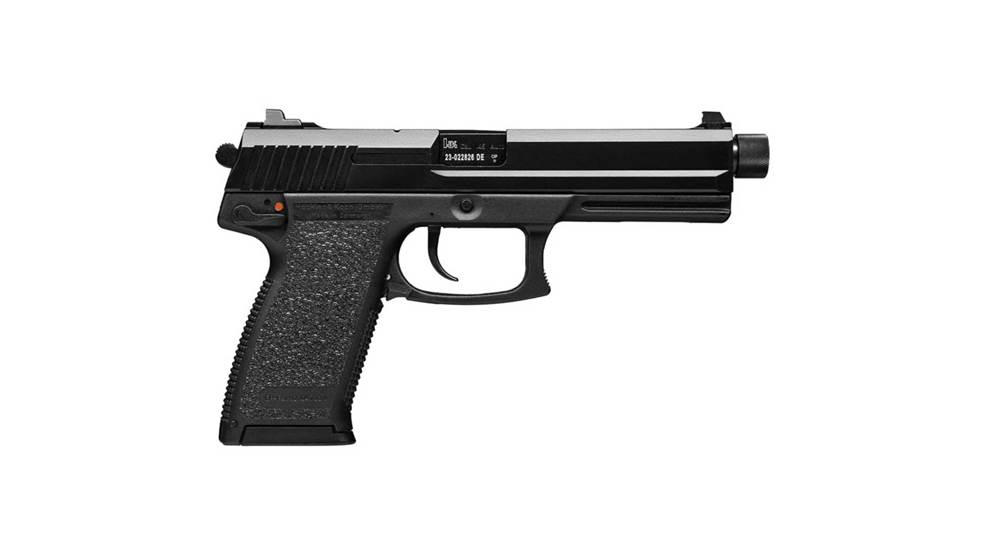 In the late 1980s, a U.S. Special Operations Command survey found more than 100 different close-quarters small arms configurations were fielded by American troops at the time. That kind of diversity is a logistical nightmare when it comes to field maintenance and repair. An effort to find a standardized pistol to remedy the problem launched shortly after results were published.
Heckler & Koch began developing its Mark 23 in response, with the first models coming out of the factory in 1991. Wearing an Insight Technology laser aiming device and Knight's Armament suppressor, it won the USSOCOM competition and was officially issued in 1996. Special forces received it under the military label Mk 23. It is one of the few .45 ACP-chambered semi-automatics to enter U.S. military service since the venerable 1911.
Law-abiding citizens can own the handgun, which sells as the Mark 23 on the civilian market. It doesn't come wearing the suppressor or laser, but it still packs the same match-grade performance and "thrivability" through conditions under which other guns to surrender.
The threaded barrel measures 5.87" and the semi-auto's overall length comes in at 9.65". Width is 1.53" and it weighs 39.36 ozs.
The double-action/single-action comes with a match-grade trigger and its safety and magazine release are ambidextrous. The left side of the polymer frame has a decocking lever and the machined steel slide, in keeping with the military mission, is one-piece. The extractor does double duty, serving as a loaded-chamber indicator and accessories can mount on the dustcover rail.
As for reliability, the Heckler & Koch website explains during USSOCOM testing, "Endurance testing demonstrated a service life of over 30,000 rounds of +P ammunition. To meet the reliability requirement, the pistol had to demonstrate a minimum of 2,000 mean rounds between stoppages (MRBS) with both M1911 ball and +P ammunition. All pistols exceeded the 2000 MRBS with an average of 6000 MRBS." Accuracy average 1.44" at 25 meters.
Sights are fixed with a square notch at the rear and contrasting points. The pistol ships with either 10- or 12-round magazines (two of them) and MSRP is $2,639.