by
posted on March 17, 2023
Support NRA American Rifleman
DONATE
Nosler started back in 1946 when dyed-in-the-wool hunter John Amos Nosler began searching for a big-game hunting bullet that was better than what the commercial market offered at the time. Nosler landed on a design that was truly innovative, and the Nosler Partition Bullet Company was formed in 1948. Nosler ushered in the golden age of hunting with its Partition and ballistic-tipped bullets, helping hunters fill bags and fulfill dreams worldwide. Today, Nosler remains family-owned and still manufactures bullets, but now, it also makes handguns, rifles and suppressors. Follow American Rifleman staff in the video above to see the latest Nolser bolt-action in use on the NRA Tech Range.
The Model 21 we have here on the range is just one example of the company's exceptional ability to provide a detail-oriented package. From its wire-EDM-machined receiver, to the Shilen barrel, adjustable TriggerTech trigger and McMillan Hunters Edge Sporter stock, the M21's features make for a dependable and rugged platform. Not necessarily a true lightweight, the M21 tips the scales at 7.1 pounds in its .300 Win. Mag. configuration seen here. Add on some glass and accessories, and the field-ready real-world weight of the M21 will exceed 8 pounds, which is still plenty light enough for the steepest ascents or long stalks after game animals.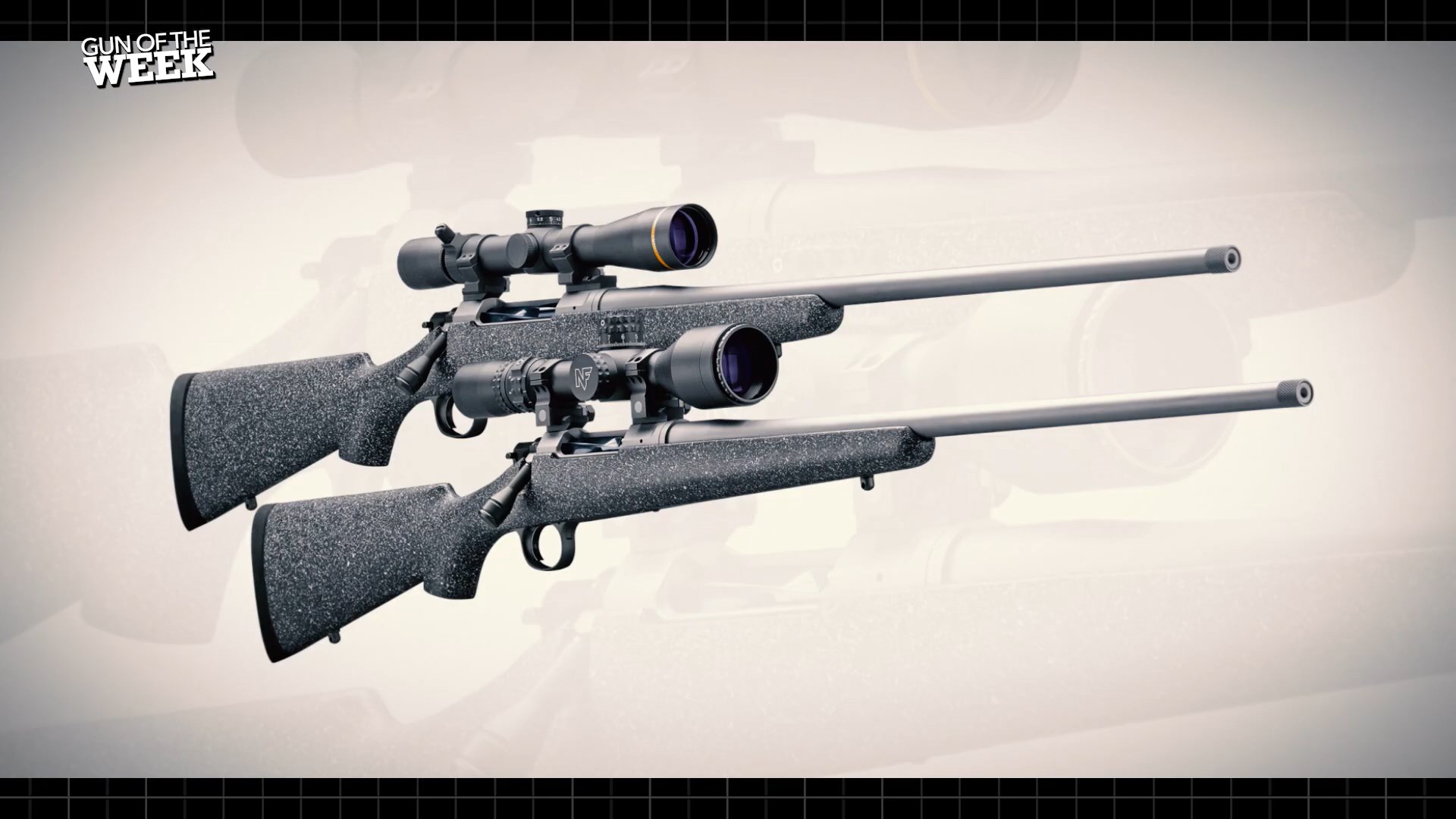 As we mentioned, the M21 comes with a Shilen barrel, which measures 24" in the .300 Win. Mag. configuration. Users who want to save a bit more weight can go with .308 Win. or 6.5 mm Creedmoor, as those models of the M21 come with 22" barrels and weight just over a half-pound lighter. Much of the weight-savings work on the Model 21 is accomplished by Nosler's partnership with McMillan to create a stock made of carbon-fiber. Aluminum pillars and an innovative self-indexing recoil lug help to lock the barreled action into position.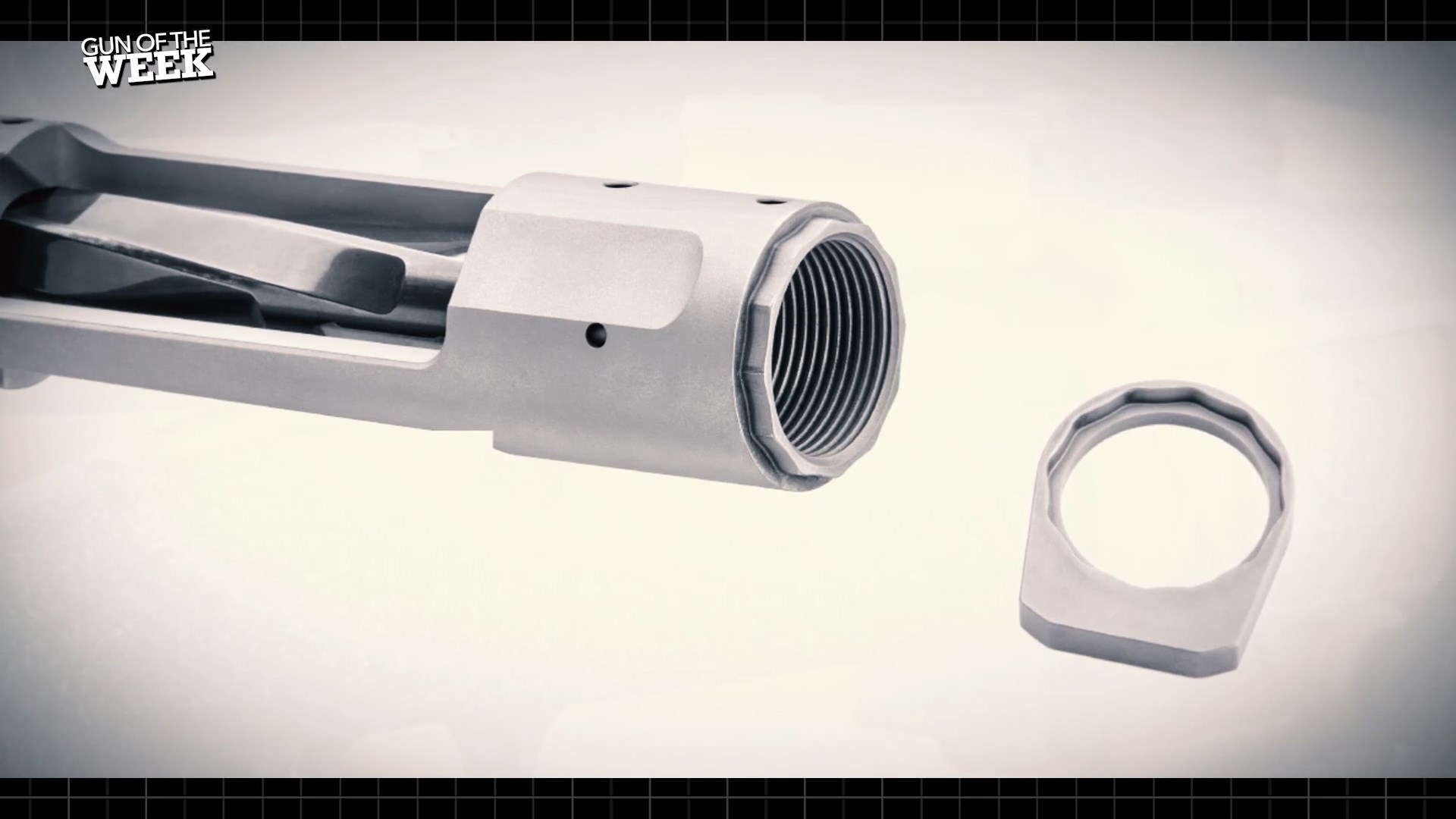 The M21's bolt is machined from hardened billet, fluted to minimize contact and nitride-treated. The bolt can be disassembled without tools for quick field cleaning, contains a modified M-16-style extractor and operates as a push-feed action with dual, opposing lugs for lockup. Ammunition contained within the rifle is held in an internal box magazine. It is loaded from the top, but a hinged floorplate allows for quick unloading. A knurled release is housed inside the forward portion of the trigger guard.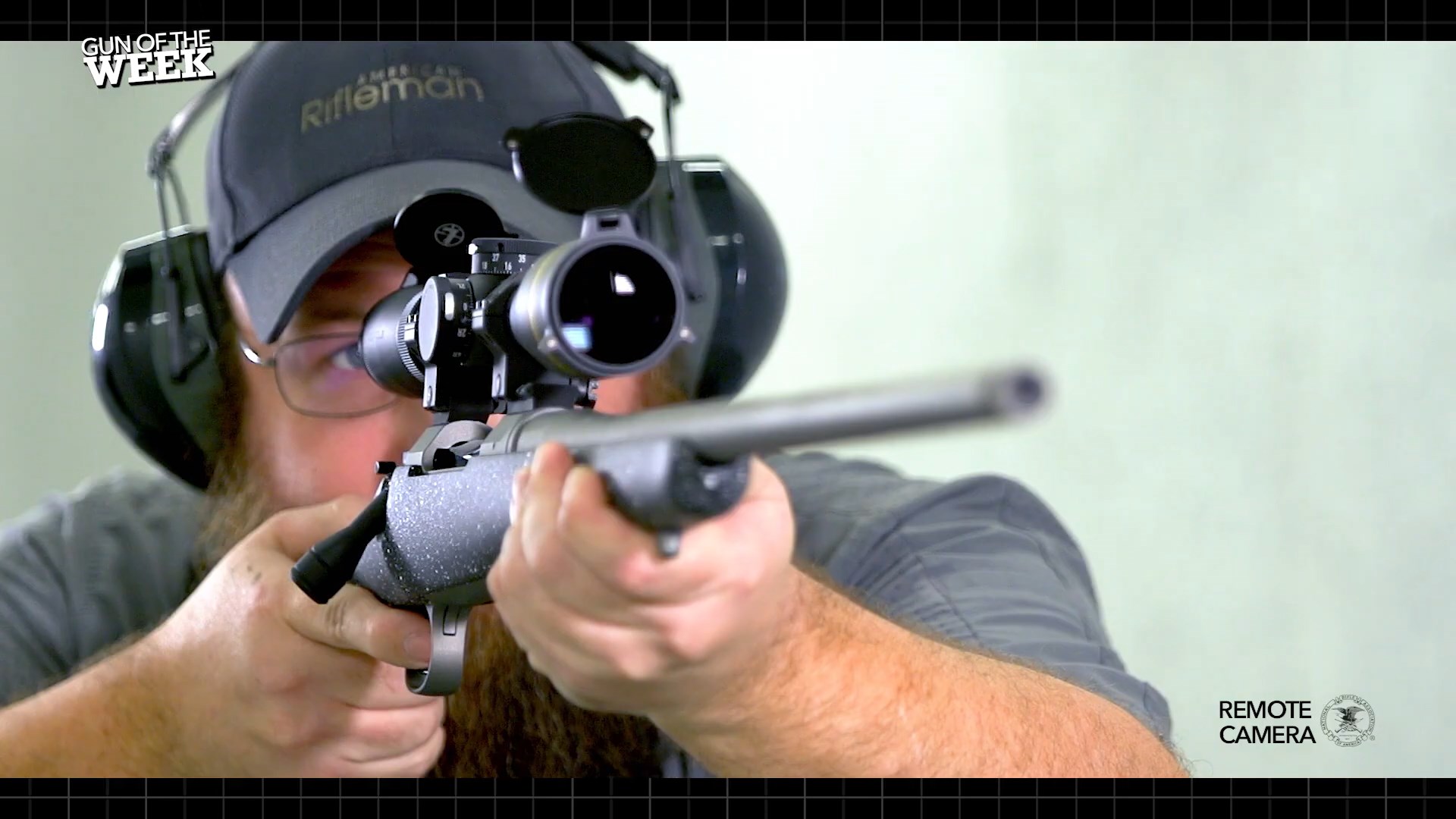 On the range, our testers remarked on how incredibly smooth the M21 action was to manipulate, which is proof that everything from the EDM-machined receiver, billet-machined bolt and nitriding treatments come together in perfect harmony. The trigger is crisp and, for such a stout chambering like .300 Win. Mag., recoil was easily handled. This attribute is likely due to the stock's design, easy-to-grip epoxy finish and hearty recoil pad. All told, the Nosler M21 bolt-action rifle is an impressive platform with features that should make it a top contender for your next go-to hunting rifle.
Nosler M21 Specifications
Manufacturer: Nosler Inc.
Action Type: bolt-action, centerfire, repeating rifle
Chambering: .300 Win. Mag.
Barrel: 24" stainless steel
Receiver: stainless steel
Sights: none
Stock: McMillan Hunters Edge Sporter carbon-fiber
Trigger: TriggerTech adjustable
Overall Length: 44"
Weight: 7 lbs., 1.6 ozs.
MSRP: $2,895