Support NRA American Rifleman
DONATE
The original Hi Power, designed with input from John Browning and finished by Dieudonné Saive, was one of the iconic military sidearms of the last 100 years, having been used throughout World War II by both sides and, later, in conflicts throughout the world. By the 21st century, though, the gun was getting a bit long in the tooth, and in 2018, FN stopped production. Over the last few years, though, there's been something of a renaissance for the High Power, and FN decided to capitalize on the moment with a completely refreshed pistol that's designed for the modern world. Watch the video above to see the latest FN High Power in use on the NRA Tech Range.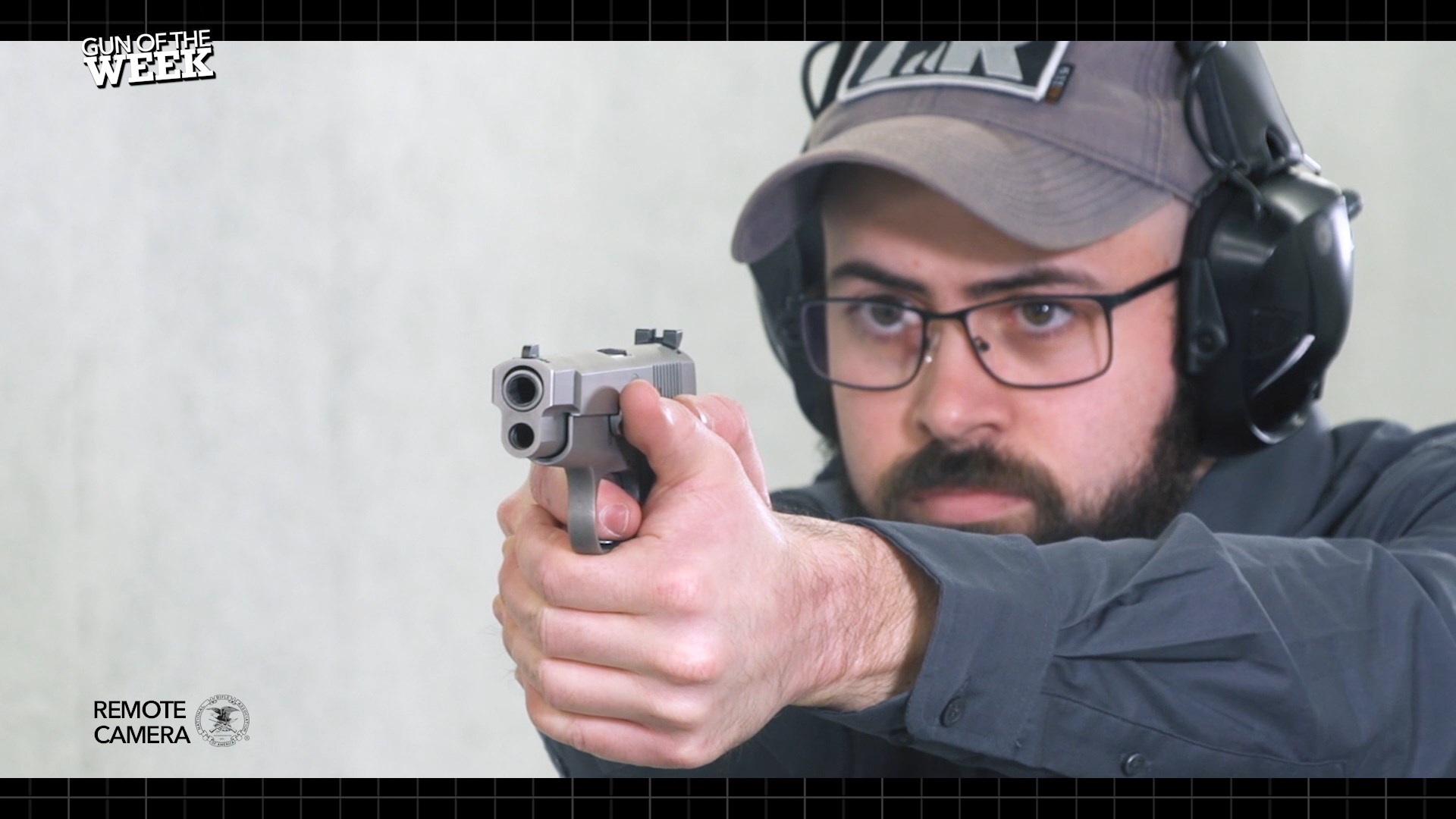 FN's new High Power has been so thoroughly reworked that it shares no common parts with its historic predecessor. It's a much more substantial gun, weighing 6 ozs. more than the original, and it's longer and taller than its predecessor. And the changes don't end there. Importantly, FN examined some of the weaknesses inherent in the original Hi Power design and addressed them. The external extractor has been moved to the inside of the slide, and what's more, it's been enlarged significantly to provide more reliable extraction.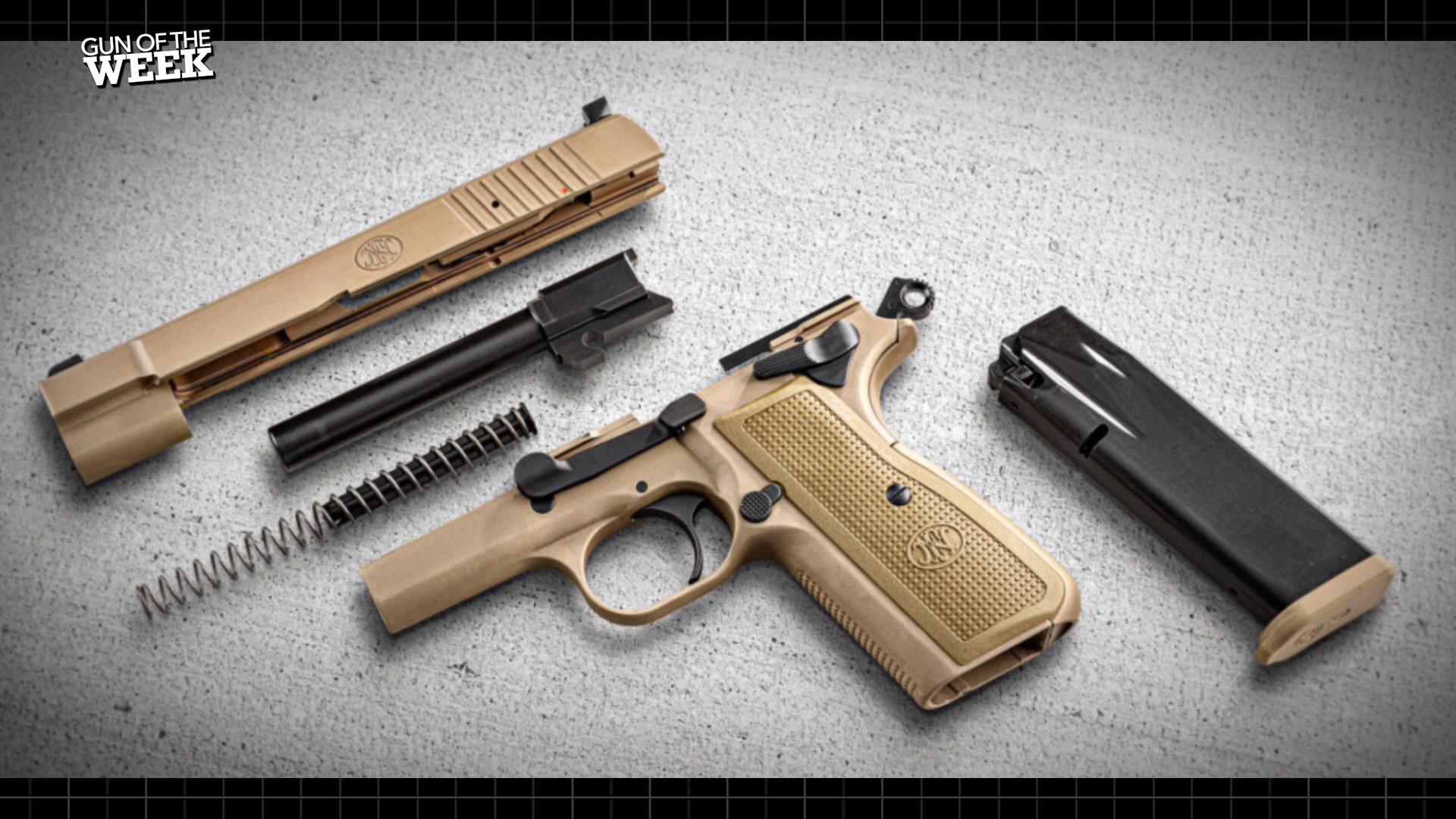 FN also examined the slide lock-up, which, on the original Hi Power, used a series of recoil lugs on top of the barrel that locked into corresponding recesses within the slide. While the system worked, it wasn't as strong as it could be, and that resulted in the Hi Power having issues with more powerful 9 mm Luger ammunition. The new High Power uses a square barrel hood that locks into the slide's ejection port, a system found on most of today's 9 mm handguns and is strong enough to handle +P loads.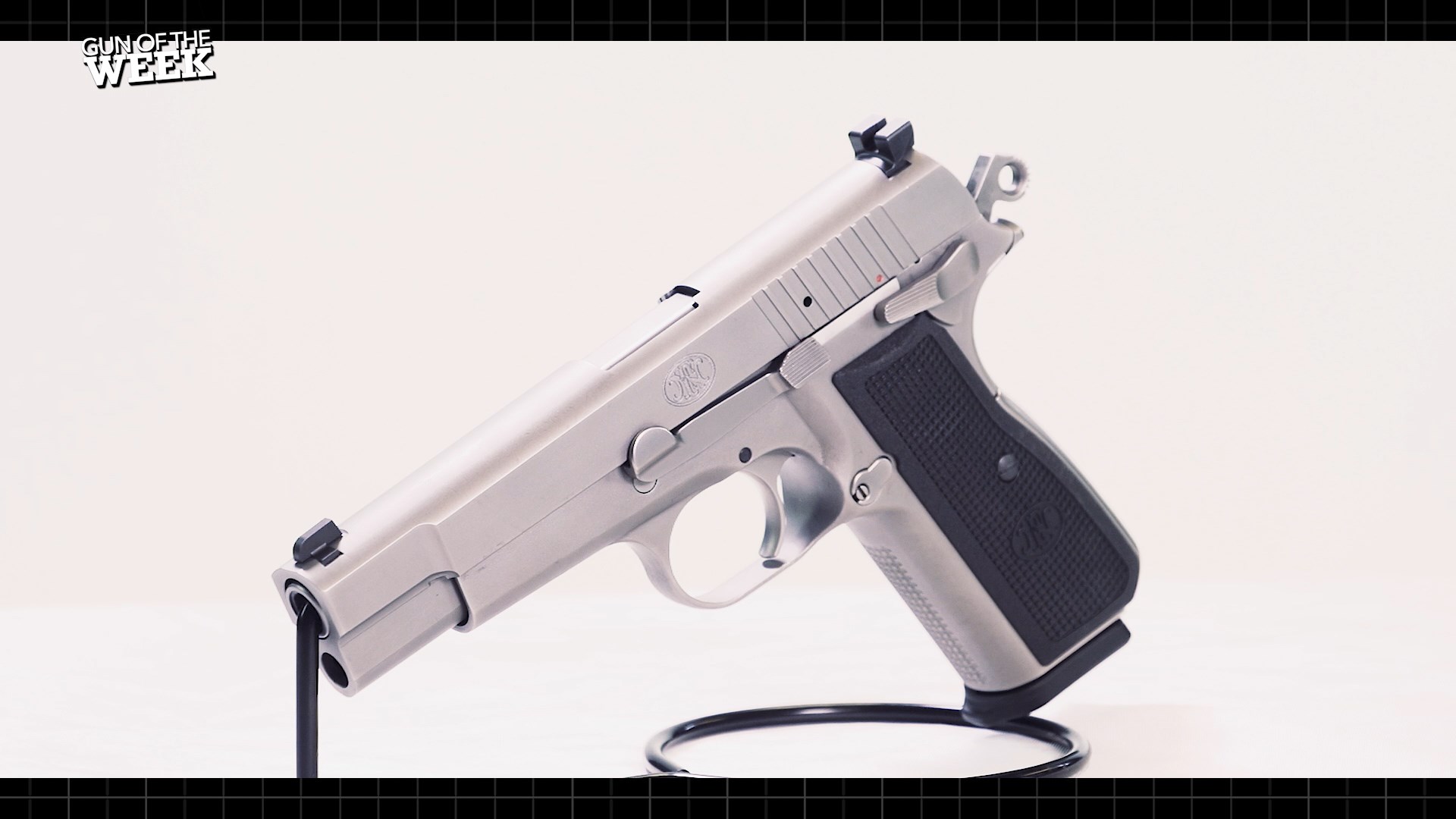 One of the other notable changes in the new High Power is the takedown method. Earlier designs required that the user push out the slide-stop lever, which incorporated a transverse pin running through the frame to anchor the slide assembly in place. With the new High Power, simply clear the gun, rotate the takedown lever 90 degrees, pull back slightly on the slide, then allow it to slip off the front of the frame.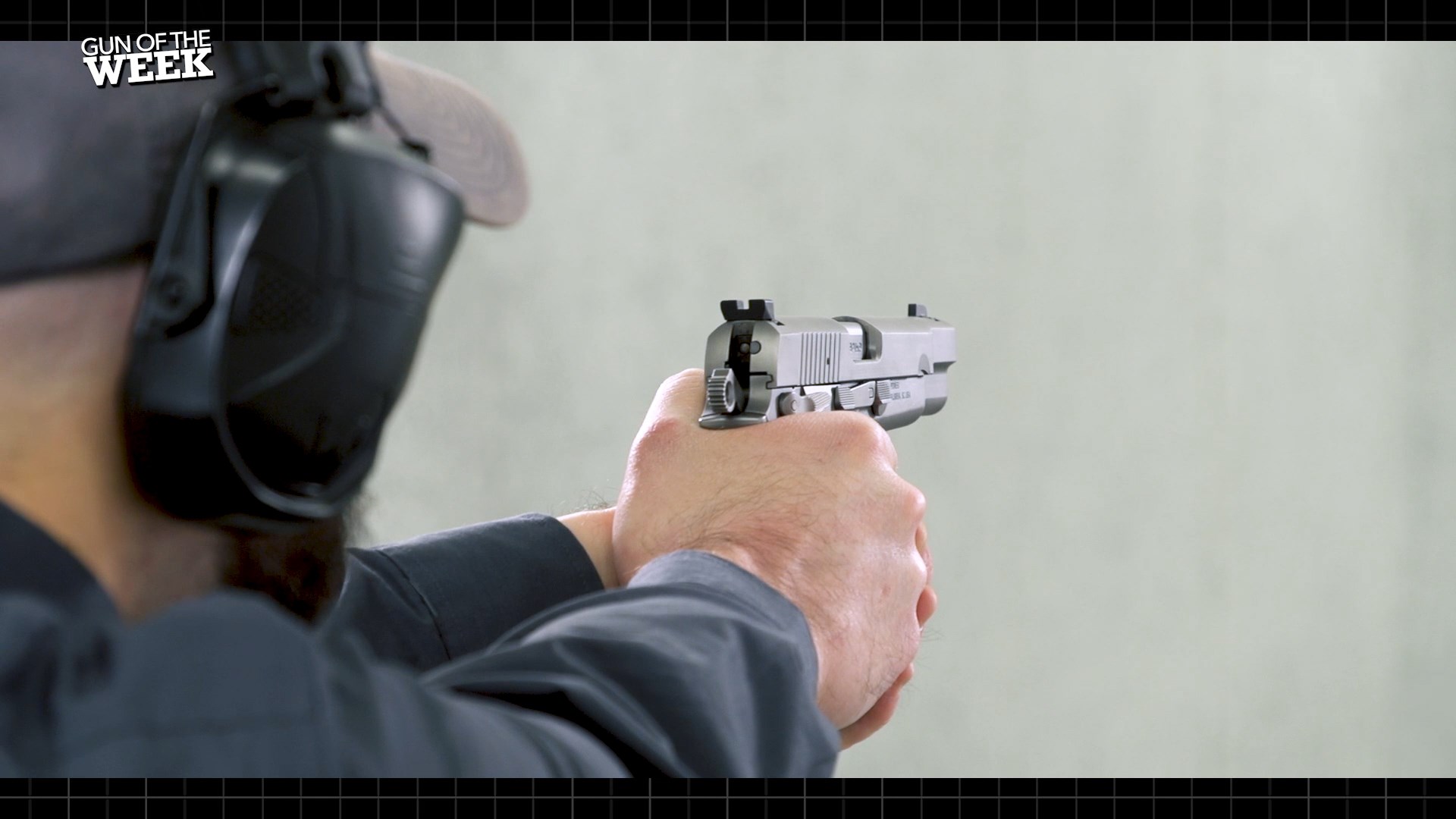 Shooting the new FN High Power was noticeably different than shooting a classic Hi Power, and much of that had to do with the added weight. While the extra bulk will make the gun a bit harder to carry comfortably, it sure makes it comfortable to shoot, as recoil is absorbed by its steel construction.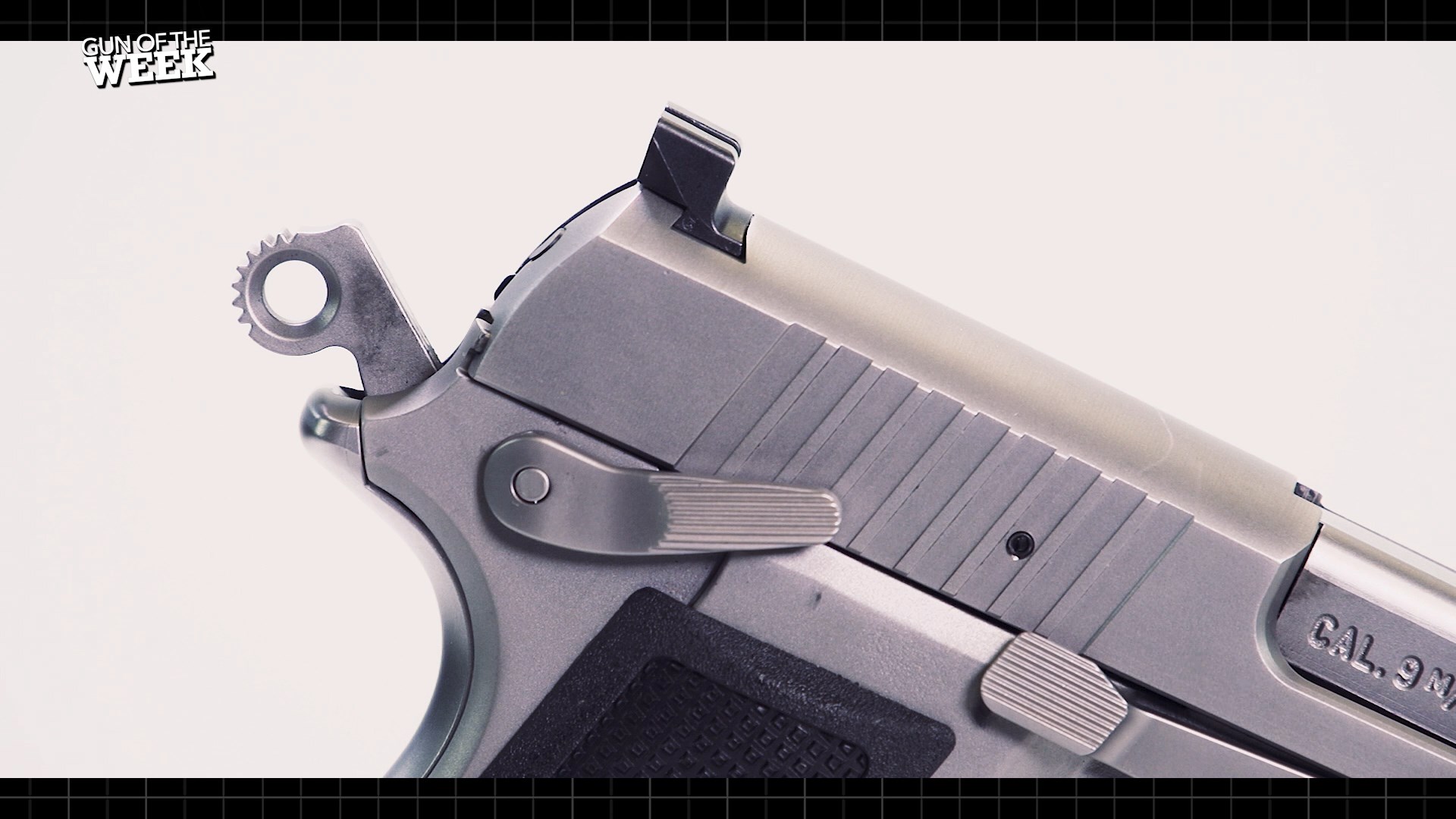 We especially appreciated the mirrored controls, which include a bilateral thumb safety, mirrored slide-stop lever and reversible magazine release. Unlike Hi Powers of old, the gun can be loaded and racked with the safety engaged. We also appreciated the gun's textured grip panels, and FN makes several versions available, so users can customize their pistols.
FN America High Power Specifications
Manufacturer: FN America
Action Type: recoil-operated, semi-automatic, centerfire pistol
Chambering: 9 mm Luger
Barrel: 4.63" stainless steel; six-groove, 1:10" RH twist rifling
Frame: alloy steel; matte-stainless PVD finish
Slide: stainless steel; matte-stainless PVD finish
Sights: drift-adjustable, steel; U-notch rear, post front
Magazine: 17-round detachable box
Trigger: single-action; 4-lb., 9-oz. pull
Overall Length: 8"
Height: 5.63"
Width: 1.30"
Weight: 38 ozs.
MSRP: $1,384