Support NRA American Rifleman
DONATE
There are a lot of figures you can provide family and friends who are not quite convinced they should take charge of their well-being with a firearm—as a last, lifesaving resort—until authorities arrive. For one thing, they certainly won't be alone, because two out of every three owners say  protecting themselves and their loved ones is a primary reason they have a gun. A record number of 16.3 million Americans have taken it a step further by getting their concealed carry permit (CCW) and 36 percent of those with licenses are female.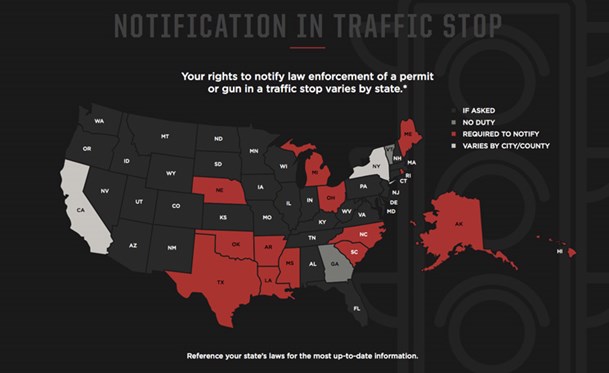 There good reasons self-defense and training are a growing priority. Hurricane Harvey is a recent and tragic reminder that 9-1-1 is fallible. Despite the best efforts of authorities in Houston, some people in dire situations suffered a two-hour delay or worse in getting through. It doesn't take a natural disaster for the entire system in a region to go down, either, and the odds are good we'll only see an increase in malware and viruses that put it in the crosshair. 

Help isn't always on the way, especially in a potentially deadly criminal confrontation away from home, where the time and opportunity to summon it are rare. That fact didn't escape the record-setting number of 1.83 million people who got a freshly minted CCW across the nation last year. Six and a half percent of all adult Americans are now card-carrying permittees.  From 2007 to 2015, the number increased by 190 percent and criminals are getting the message—homicides decreased 12.5 percent during the same period.
The figures are staggering, stories convincing and terrorists still breeding, but for someone considering getting a CCW there are other, simpler legal concerns that can get in the way of them starting the process. Thankfully, Springfield Armory has distilled much of that information in its new "Concealed Carry in America Graphic." It starts with those same numbers to tickle interest, but goes on to photographically explain the difference between open and concealed carry, details which states allow the former, whether your region has constitutional carry and more. The states in which you must declare you're carrying during a traffic stop are even listed—a nice reminder for all of us with permits.
"The ability to carry a concealed firearm plays an important role in our ability to defend life and liberty," explained Chad Dyer, Springfield Armory marketing director. "To help Americans navigate the complicated laws surrounding carrying concealed, Springfield Armory created this shareable infographic to serve as a quick reference guide. Get the full infographic here.
It's eloquent in simplicity yet ideal for sharing with friends/family/co-workers on social media, where graphics attract more attention than text and numbers. The subtle reminder could be just what it takes to convince that loved one working distant graveyard shifts. 
Best of all, your advice is being endorsed by one of the industry's foremost. The download is free and it addresses many of the aspects that often lead to questions, confusion and concern. The process is a lot simpler than it seems, and Springfield Armory has distilled much of it into a great resource.  
Natural disasters don't have an exclusive on the unthinkable, unfortunately, and no one is immune, regardless of age, gender, race or religion. Criminals strike on the streets, at work, and even in the perceived safety of car or home. Carrying requires adhering to the law—including declaration during interaction with law enforcement when required—but that permit also means you, as a law-abiding citizen, are willing to ensure your safety and that of your loved ones until help finally arrives.
That responsibility doesn't end at your doorstep, either, a fact tragically demonstrated in the August deaths of four senior citizens in North Carolina. The couples were playing cards in the perceived safety of one of their homes, and—despite the fact they apparently didn't resist the home invasion—were  murdered  for only a few items. Jackie Hanlin, a 72-year-old Florida resident who was pistol whipped and beaten during a home invasion the same month issued a warning for those who think they're safe from criminal attack. "I was one of those people who thought it could never happen to me," she told reporters.
Download the Springfield Armory graphic. It's free, and who knows, the next call you receive might be from a loved one ready to finally get that permit.