Support NRA American Rifleman
DONATE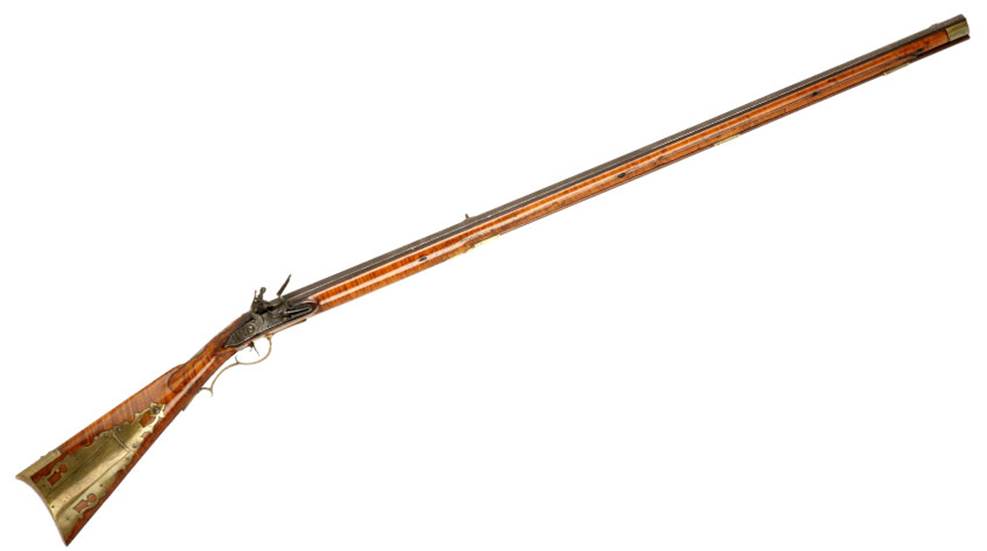 A Louisiana couple that legitimately purchased a famous longrifle was shocked to discover late last year that it had previously been stolen from a museum. The gun has now been confiscated by the FBI.
On Nov. 17, 2017, Robert and Linda Melancon from Thibodaux, La., were traveling out of state when they received a call from their son-in-law, Charlie Bourgeois, saying Louisiana State Police and FBI agents were at their home with a federal search warrant. Bob and Linda are long-time members of the Kentucky Rifle Ass'n, and, as collectors, owned the only fully documentable Kentucky longrifle used at the Battle of New Orleans in 1814-1815. Upon their arrival back home, an FBI agent informed them that the Kentucky rifle they possessed had been stolen from the Confederate Memorial Hall Museum in New Orleans more than 35 years ago. They had legally acquired the rifle from a well-known antique shop in New Orleans in 1982 for $18,000.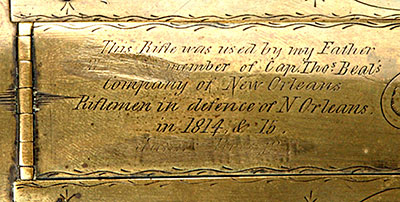 Thirty-five years of painstaking research by the Melancons affirmed the rifle's presence at the battle, uncovering the history of the original owner of the gun, New Orleans resident William Ross—a member of Thomas Beale's Rifle Company—and further pinpointed exactly where Ross (with his flintlock longrifle) was standing on "Line Jackson" when the British attacked on Jan. 8, 1815. Their ongoing investigations also uncovered many other interesting aspects of Ross's life and family, including photos of a portrait of William Ross and photos of all his male descendants. This greatly increased the rifle's value both historically and monetarily. However, this rifle meant more to the Melancons than just financial gain. It became a family treasure and one they unselfishly shared across the country. It had been on loan to several museums, two of which were in New Orleans, featured in four books (two by New Orleans authors), nine different magazine articles, and on display at various shows across the county. In 1986, it even won a NRA silver medal at the NRA convention in New Orleans!
So, why did it take so long for the FBI to track this firearm? First, no stolen property report had ever been issued. Second, the museum staff said they didn't know it was missing. Ironically, it was an article in American Rifleman (June 2013, p. 66) about a longrifle built by Jacob Sheetz and used by William Ross that led to its retrieval and return to the museum.
As one can imagine, the Melancon family is devastated. Their 35 years of time-consuming and costly research brought the rifle and its owner out of obscurity, giving it life and establishing its reputation as a national treasure. Looking back on it, Bob says there is little they could have done differently. The rifle was advertised for sale in a national antique digest. They bought it from a reputable antique dealer on Royal Street in New Orleans. The historical provenance of their gun was solid—though they would greatly expand the gun's history and worth. Most importantly, they got a signed and dated receipt from the antique dealer. Now they wish that they had also asked for the name of the gun's previous owner(s) but, again, they trusted in the integrity and reputation of the antique shop. According to Bob and Linda, the museum has not reached out either to extend their condolences or even thank them for all their research and care for the longrifle. They also said that the antique dealer has not offered an apology (or explanation) for selling them a stolen artifact.
Bob summed it up, "It is so heartbreaking; we acquired that rifle in good faith, did all the research for many many years and shared it with the world. That Kentucky rifle and William Ross gained national prominence because of the effort and work my wife and I did. We cared for it for more than a third of a century, only to have it so abruptly taken from us with not even a thank you."