by
posted on August 24, 2009
Support NRA American Rifleman
DONATE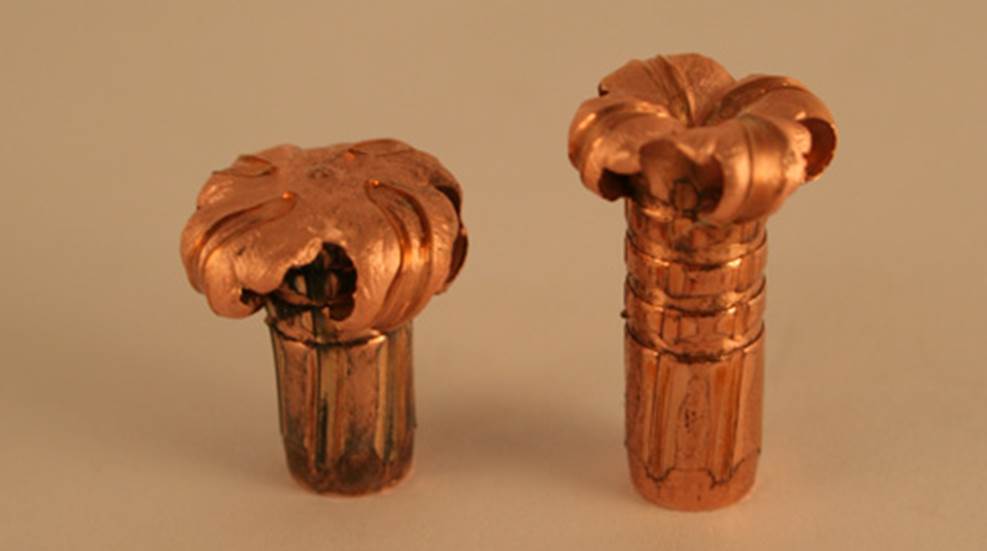 The latest variation of the venerable X-Bullet design, the Barnes TTSX offers the best of the company's previous products all in one projectile. The TTSX's all-copper construction enables near 100-percent weight retention – typically only the tip is absent post-expansion – for deep penetration, while optimal expansion creates massive tissue damage. Relief grooves circumscribing the bullet's shank lower pressure, lessen fouling and improve accuracy. The tip, manufactured from Delrin, aids expansion at lower velocities, as well as increases the ballistic coefficient for flatter trajectories – both concerns for long-range shooting. With its impressive performance, it is little wonder ICC selected the TTSX and its elder, the non-tipped TSX (Triple-Shock X-Bullet), to load in its new lead-free Green Elite Hunting ammunition line.
Until 2008, Reynoldsville, Penn.-based ICC was dedicated to the manufacture of frangible, lead-free duty and training ammunition. Wisely, when contemplating a hunting lineup, the company decided to partner with Barnes Bullets, incorporating the company's field-proven projectiles. In addition to Barnes bullets, ICC uses lead-free primers, premium cases and select propellants. The resulting product is suitable for use inlead-free ammunition areas, such as the realm of the California condor – according to ICC, it is approved by the California Departmentof Fish and Game – and demanding hunting situations on tough game animals. It is accurate – routinely posting sub-m.o.a. groups from my Thompson/Center Encore – competitively priced, and offers an additional option for factory-loaded Barnes bullets. In this, ICC joins Federal Cartridge Co., Black Hills Ammunition and Cor-Bon.
ICC Green Elite Hunting ammunition featuring the Barnes TTSX is currently available in .243 Win., .270 Win., 7 mm-08 Rem., 7 mm Rem. Mag., .308 Win., .30-'06 Sprg., and .300 Win. Mag. The TSX, however, is only available in two loads – .308 Win. and .30-'06 Sprg., both of which have the 150-gr. version. Green Elite Hunting ammunition can be purchased from retailers listed on the company's Web site, as well as throughBarnes Bullets.
In the end, the four hunters, Dan Smith, vice president of operations for ICC, Lowell "Bill" Roberts, raffle winner at the International Lead-Free Championship, Chandler Bates and I all connected with respectable mature antelope bucks using Green Elite Hunting ammunition. Was lead-free ammunition required for Wyoming? No, but when it performs as well as it did, there is no reason not to use it.