posted on January 2, 2018
Support NRA American Rifleman
DONATE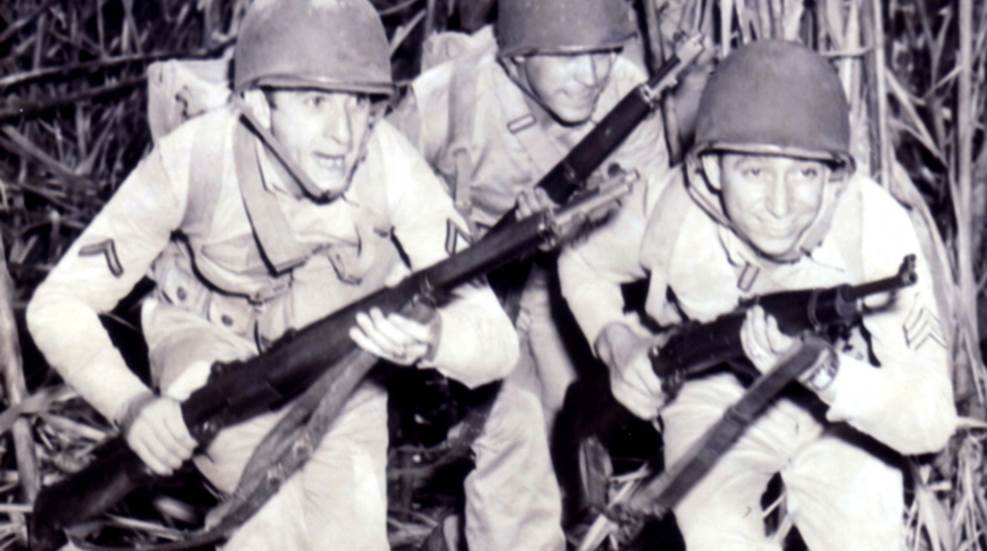 In early January 1942, with the United States less than a full month into World War II, the 158th Infantry Regiment was detached from the 45th Infantry Division, and sent to the Panama Canal Zone. Its mission was to provide security for the strategically important canal and to engage in an extensive period of jungle warfare training.



Soon after, the 158th Infantry acquired the nickname "Bushmasters" for their skill in jungle fighting, a moniker shared with the deadly venomous pit vipers of Central and South America. During their time in the Panama Canal Zone, the 158th Infantry would become associated with an obscure variant of the U.S. M1903 Springfield rifle, the so-called "Bushmaster Carbine."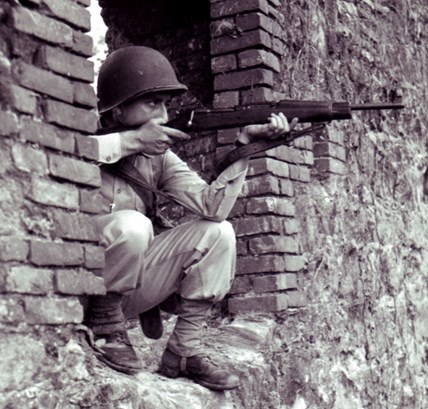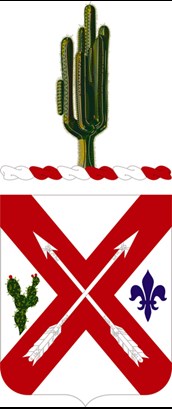 The M1903 "Bushmaster" Carbine. This is a completely unofficial name for the gun. Right, the Coat of Arms of the 158th Infantry Regiment, the Bushmasters.
The concept of the Bushmaster is very simple: Take a standard M1903 Rifle and cut the barrel and stock down to make it handier for jungle combat. Other than that, nothing was changed. Ordnance Dept. records show that about 4,700 M1903 rifles were converted to the carbine configuration, which featured a barrel length of just 18", as well as a noticeably abbreviated stock. (All photos I have seen of the carbine show that the bayonet lug has been removed.) The conversions were done by the U.S. Army within the Canal Zone, and apparently the workmanship was crude. Ultimately, the Bushmaster Carbine was only used for training, and never left the Caribbean for combat duty.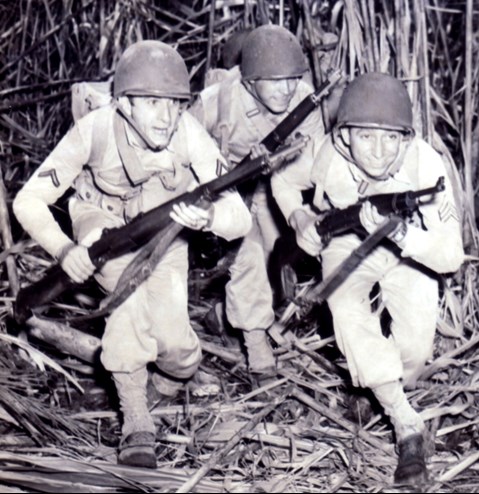 Men of the 158th Infantry Regiment, training in Panama during 1942. Early M1 rifles are carried alongside the special Springfield "jungle carbine."

By 1944, the 158th Infantry Regiment had moved on to a combat assignment in the Pacific, and served with distinction in New Guinea and the Philippines. General MacArthur greatly admired the fighting qualities of the "Bushmasters" and said of them: "No greater fighting combat team has ever deployed for battle."
The Bushmaster Carbine, however, received no such praise. As more effective firearms were available for service, the Bushmaster Carbines were sent to Raritan Arsenal in New Jersey and were subsequently destroyed.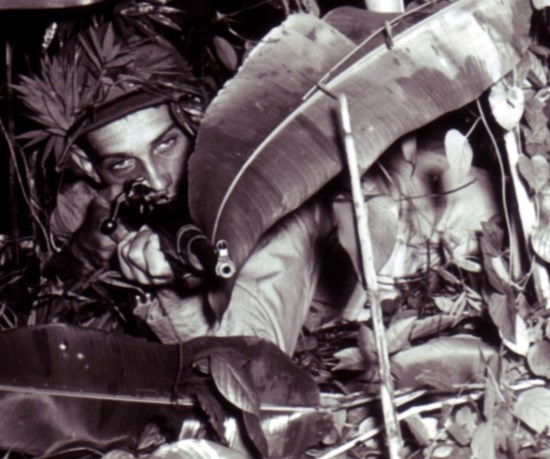 Head on view of the "Bushmaster" Carbine during training in Panama during 1942. Note that bayonet lug has been eliminated.
Today, the Bushmaster Carbine is rarely seen. American Rifleman Field Editor Bruce N. Canfield reminds collectors that positive identification of an original Bushmaster is almost impossible. As there was no assigned serial range for the carbine conversions, and the originals were crudely modified to begin with, the potential of a fake is much greater than with other U.S. Ordnance rarities. Before you buy, gather as much documentation about the gun as possible, and remember the old adage: "Buy the rifle and not the story," regardless of how cool the story may be!