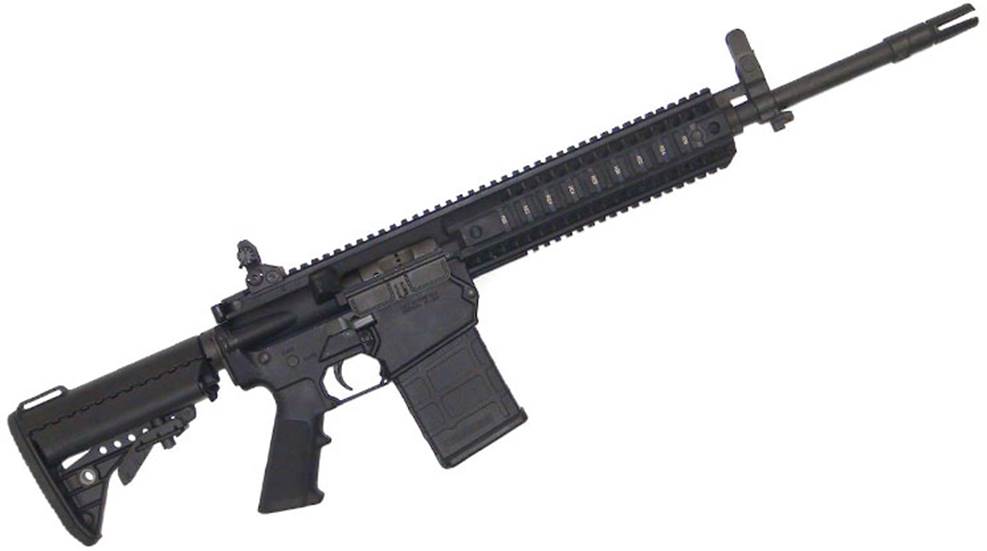 Colt's Mfg. Co., has added four new models to its popular LE901-16S modular carbine, creating a M.A.R.C. 901 family of firearms.
"The original model LE901 is very popular with our customers, so we are happy to continue its development and introduce new additions to the family," said Joyce Rubino, Vice President of Marketing for Colt's Manufacturing Company. "The new M.A.R.C. 901 models allow our customers to more easily move between various caliber and accessory configurations for target shooting, hunting or tactical purposes."
Features common to all three new "SE" models (16SE shown above) include: monolithic upper receiver with a fixed rail at the 12 o'clock position and provisions to mount rails at the 3, 6 and 9 o'clock positions; ambidextrous operating controls for the magazine release and bolt catch, and a single-side reversible fire selector. SE models are designed with a free-float barrel, VLTOR buttstock and locking folding sights. MSRP ranges from $2,181 to $2,281.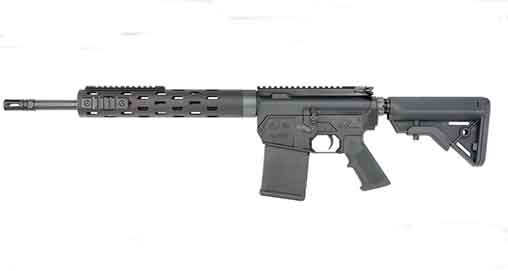 The AR901 features a flat-top upper receiver and a tubular fore-end, allowing for rails at various positions and accessories. It features a free-floated barrel and user-configurable tubular handguard with rail mounting provisions on 16 different planes. The rifle measures 34.24" with the B5 Bravo buttstock retracted, or 37.5" with the stock extended. It has a 1/12" RH twist and weighs 8.24 pounds. MSRP is $1,623.
Chambered for .308 Winchester, the lower receiver and bolt-carrier design allow users to swap the upper receiver group for any Colt Mil-Spec upper chambered for 5.56 x 45 NATO (.223 Rem.). The Adapter Block Conversion Kit includes the needed parts to adapt the 5.56 x 45 NATO upper receiver assembly to the M.A.R.C. 901 lower receiver. These Adapter Block Conversion Kits will be sold separately and are available in the Colt web store for $199.99 (part number SP99415). For more information and complete technical specifications of all of the new guns listed here, visit www.colt.com.
See more of the original Colt LE901-16S, along with range time, in this "Gun of the Week" video hosted by American Rifeman Editor-in-Chief Mark Keefe.