Support NRA American Rifleman
DONATE
Gallery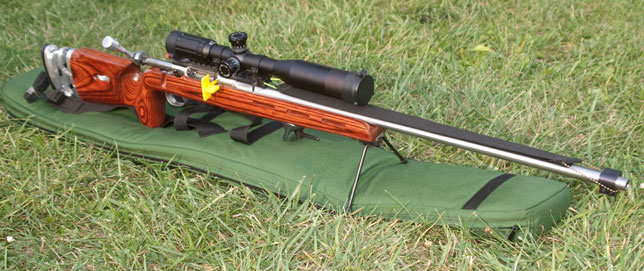 Artillery Guns
"Artillery guns"—with long barrels, mirage shields and fully adjustable buttstocks—are the tools of choice for competitors in the Long Range game at Camp Perry. Each can place a bullet into a 10-inch X-ring from 1,000 yards given that the shooter does his or her part when it comes to doping the wind and exercising proper fundamentals such as breathing and trigger control.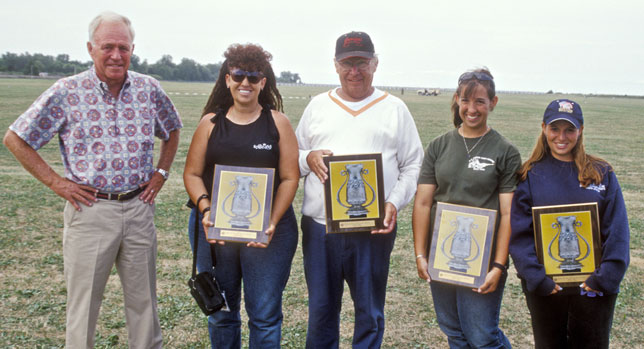 First Family of Shooting
This photo of the "First Family of Shooting" at Camp Perry, circa 2001, shows (l. to r.) Nancy Tompkins-Gallagher, Mid Tompkins, Michelle Gallagher (who won Long Range that year) and Sherri Gallagher (who holds the national match record set in 2009).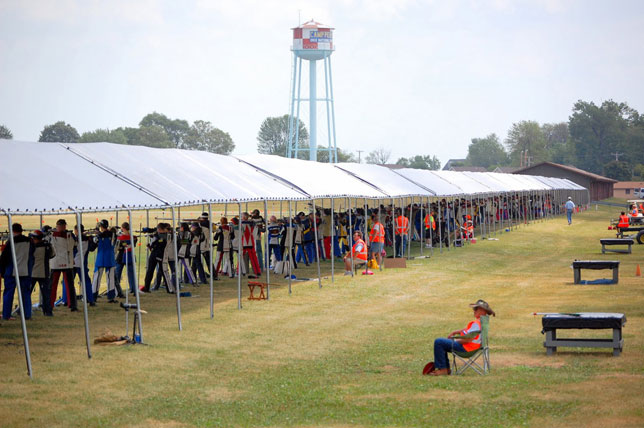 The Heat
Covered shooting points on Camp Perry's Rodriguez range helped foil, but did not eliminate, sweltering heat during the 2010 Smallbore Rifle matches.
Camp Perry Entrance
One of two "port and starboard" lighthouses provides an iconic entrance to Camp Perry, an Ohio National Guard base, located along the southwestern shore of Lake Erie.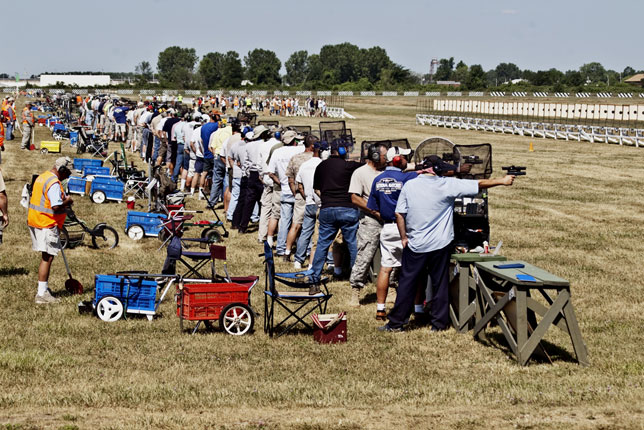 Pistol Matches
On day two, competitors shoot the center-fire slow stage from 50 yards on Camp Perry's Rodriguez range. Attendance at the pistol matches has continued to climb with 52 new, unclassified shooters joining in at the 2010 matches.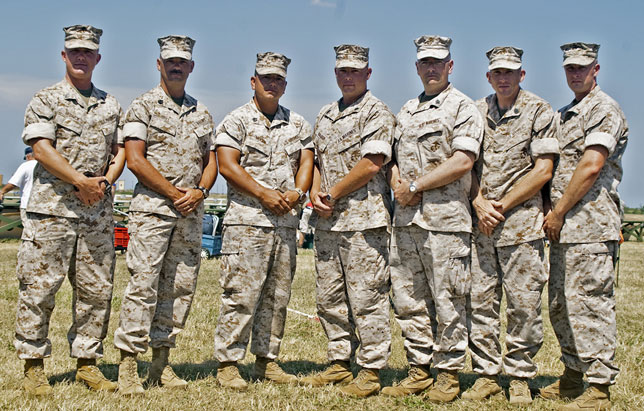 Marines
Among the 1,000 bullseye shooters and volunteers was the Marine Reserve team that went on to take third place. Unlike full-time military team shooters, reservists must somehow fit shooting into their schedules of civilian and military duties.