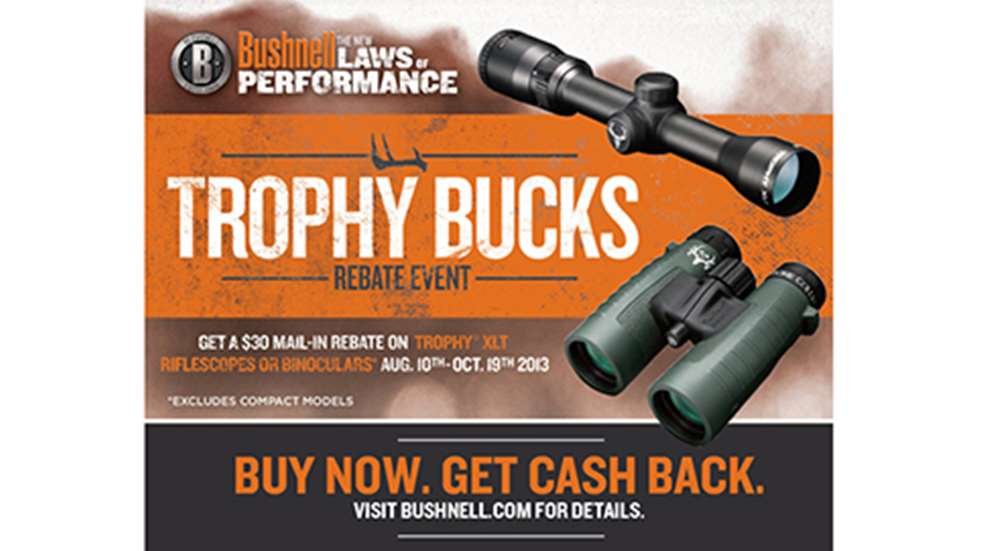 Bushnell Outdoor Products has introduced a $30 mail-in rebate on Trophy XLT binoculars and riflescopes. The rebate is available on purchases from August 10 to October 19, 2013 on six binoculars (rebate excludes 10x28 mm compact models) and 16 riflescopes from the Trophy XLT line.
The Trophy XLT optic line is built for the hardcore hunter, to perform year after year with high-quality clarity, light transmission and ruggedness. Each product is built with a durable housing and comes fully waterproof and fog proof.
To learn more about the Trophy XLT mail-in rebate, visit the promotions page online.
For more information about Bushnell, visit Bushnell.com.