Support NRA American Rifleman
DONATE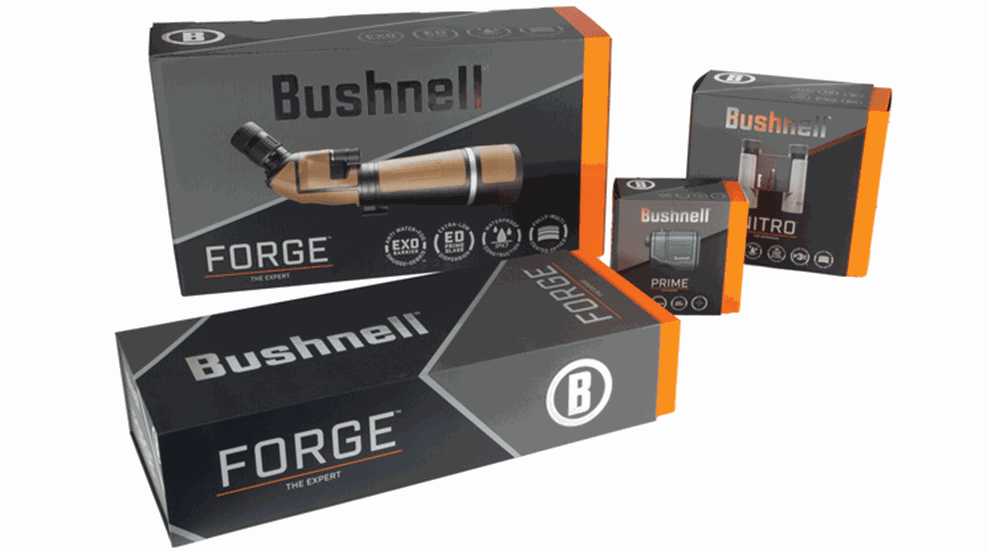 Bushnell introduced a completely new lineup of three optics lines including riflescopes, binoculars, spotting scopes and laser rangefinders. This introduction marks a total relaunch of Bushnell sport optics as we know them. Three tiers of optics include the top-shelf Forge, the mid-range Nitro and the entry-level Prime.
Here are five things you need to know:
1. There are a lot of new products to interest shooters and hunters. 
Bushnell has launched 85 new SKUs including 21 Forge riflescopes, 35 Nitro riflescopes and six Prime riflescopes. There are 13 different binoculars, eight spotting scopes and two laser rangefinders, one each in the Nitro and Prime lines (a Forge rangefinder will be announced later).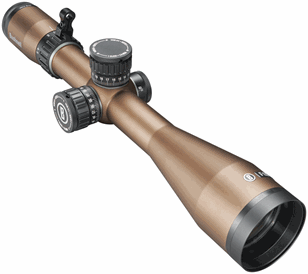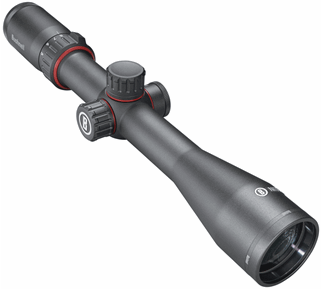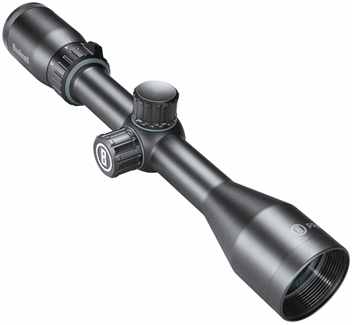 2. All products feature quality construction expected of their price points.
Forge and Nitro riflescopes, priced from $420-$1,140, are made with 30 mm aluminum main tubes; Prime scopes, priced from $130-$300, are made with 1" tubes. All Forge and Nitro riflescopes, and select Prime riflescopes, feature side parallax adjustment. Forge riflescopes include factory-installed magnification throw levers, Z-Lok zero stops and locking turrets. Objective lens sizes in riflescopes range from 32 mm-50 mm. Sun shades and Butler Creek lens covers are included with Forge and Nitro riflescopes. All binoculars and rangefinders are made with polycarbonate bodies. Laser rangefinders feature Bushnell's Angle Range Compensation (ARC) to account for uphill and downhill angles when ranging to provide the true range to target.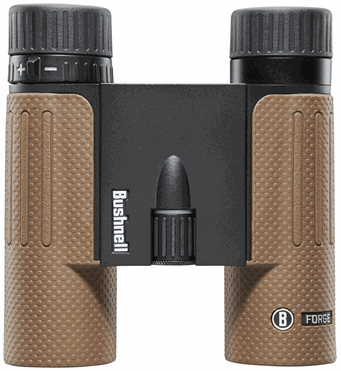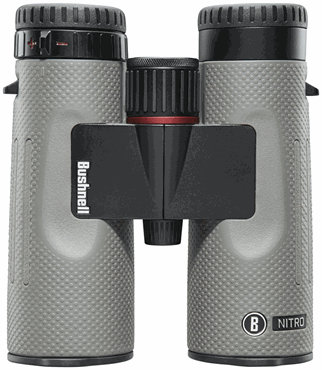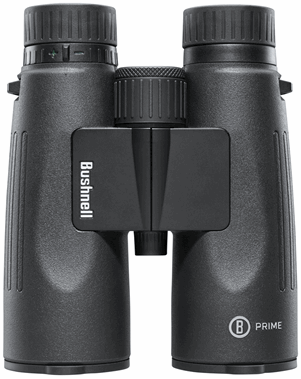 3. Brightness and color rendition are enhanced by numerous lens coatings.
All scopes and binoculars are fully multi-coated. Forge riflescopes and binoculars, and Nitro and Prime riflescopes, include Bushnell's Ultra Wide Band coating, an anti-reflection coating for lenses that transmits super-bright images and true color in every lighting condition. Additional color fidelity is delivered with extra-low-dispersion glass in Forge and Nitro binoculars and spotters. All Forge and Nitro scopes, binoculars and rangefinders, and Prime spotting scopes, include Bushnell's proprietary Exo Barrier, a protective coating that bonds to lenses to repel water, oil, dust and debris.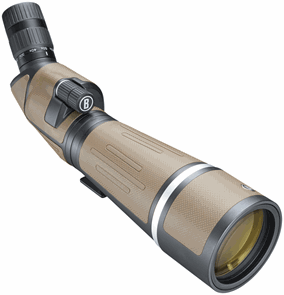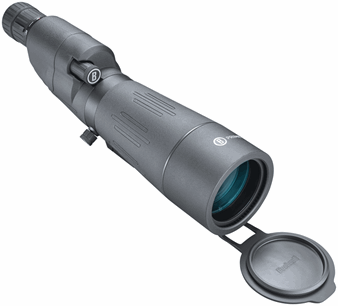 4. Reticle choices seem endless.
Four different reticles are available in Forge riflescopes; three reticles are available in the Nitro line; and two reticles are available in the Prime line. Hunters may be interested in the Deploy MOA reticle found in Forge and Nitro riflescopes in the first or second focal plane.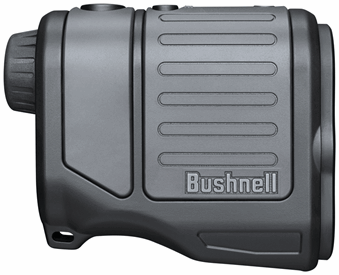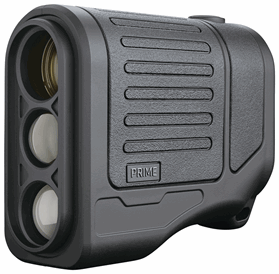 5. A variety of price points ensures every buyer is covered.
Prices range from a low of $108 for the Nitro 10x25 binocular to $1,140 for the Forge 20X-60X-80 mm spotting scope. Some best buys include the Nitro 2.5X-10X-44 mm Nitro riflescope with Bushnell's Deploy MOA reticle in the first focal plane; and $168 for the Prime 8x42 roof-prism binocular. All optics include Bushnell's ironclad warranty that provides complete coverage for the life of the product.

For more information visit bushnell.com