by
Brian C. Sheetz, Editor In Chief
posted on July 1, 2009
Support NRA American Rifleman
DONATE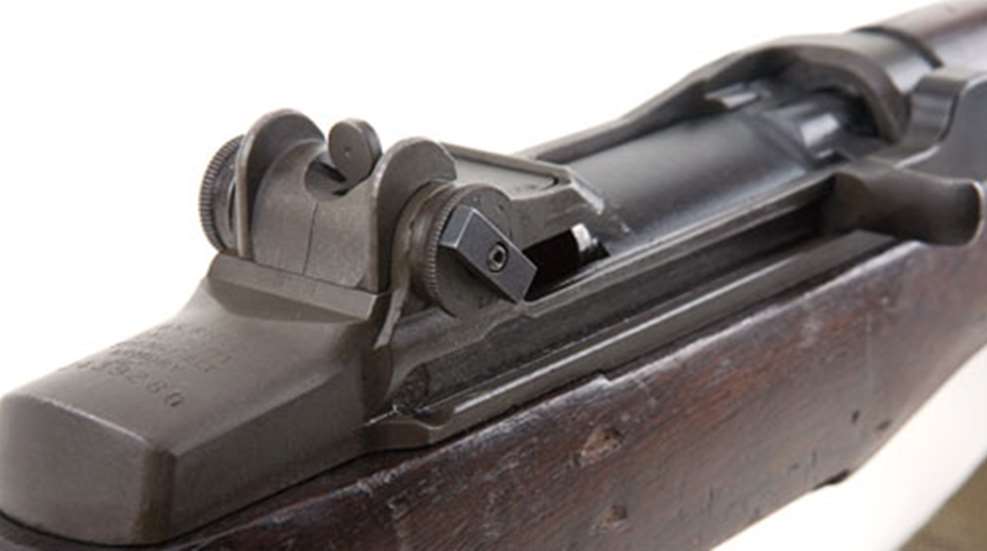 1. AK-47: With more than 100 million made, it is likely the most-produced firearm of all time, and its geo-political influence is difficult to overstate—after all, its distinctive outline is featured on the coats of arms of several African countries, the flag of at least one terrorist organization and the official flag of the country of Mozambique. Ugly, reliable to a fault and easy to manufacture, the AK is, more than a half-century after its development, still a force to be reckoned with.
2. Mauser 98: Licensed for manufacture in innumerable countries and produced on a scale rivaled only by the AK-47, the Mauser 98-based bolt-action military and sporting rifles together represent one of the single most important firearm forms ever conceived. Simplicity, safety and reliability are the hallmarks of this truly seminal design that has reached around the world in unprecedented numbers.
3. M16/AR-15: From the brilliance of Eugene Stoner, came this polymer and aluminum outgrowth of aerospace engineering that borrowed design elements from Melvin Johnson's straight-line rifles and carbines, the MAS 40 and AG-42B Ljungman direct gas impingement rifles and the StG 44's intermediate cartridge. This longest-serving U.S. infantry rifle is to democracy what the AK is to communism.
4. M1 Garand: The embodiment of American military might in a form that made every World War II infantryman fortunate enough to wield one a force to be reckoned with. Its high-quality construction, reliable operation, self-loading action, relatively large ammunition capacity, and excellent accuracy and range made it the king of the battlefield and redefined the infantry rifle's capabilities.
5. SMLE: With roughly a century of service, Britain's Short Magazine Lee-Enfield bolt action exhibited more staying power than the kingdom itself. Rapid operation, extreme reliability and a variety of configurations distinguished this classic battle rifle.
6. StG 44: The first so-called assault rifle, the StG44 was a fully developed German design that proved the virtues of an intermediate cartridge/light rifle combination. It almost certainly informed Russian Mikhail Kalashnikov as he set about to design the AK-47.
7. FN-FAL: Called "Free World's Right Arm" because of its widespread issuance in military service around the world, the Fabrique Nationale Fusil Automatique Leger, was designed by Browning protégé and FN chief designer Dieudonne Saive. It also narrowly lost out to the M14 during selection for a U.S. service rifle to replace the Garand.
8. Spencer Rifle: The tubular-magazine Spencer rifle found favor with the Union during the Civil War partly because it was reliable under combat conditions, but also because it could sustain a rate of fire in excess of 20 rounds per minute. It was a significant advantage at a time when standard muzzleloaders fired two to three rounds per minute.
9. Dreyse Needle Gun: Another design ahead of its time, the Dreyse pioneered the bolt-action. It also anticipated the value of a primer-actuated, self-contained rifle cartridge, albeit paper-wrapped, fully 20 years before the advent of the .22 short.
10. 1855 Springfield Rifle-Musket: This was the first Springfield Armory-produced musket with rifling, which greatly increased its range and power. In addition, its Maynard tape priming system was a unique and forward-thinking step toward greater rapidity of fire.