by
posted on July 21, 2021
Support NRA American Rifleman
DONATE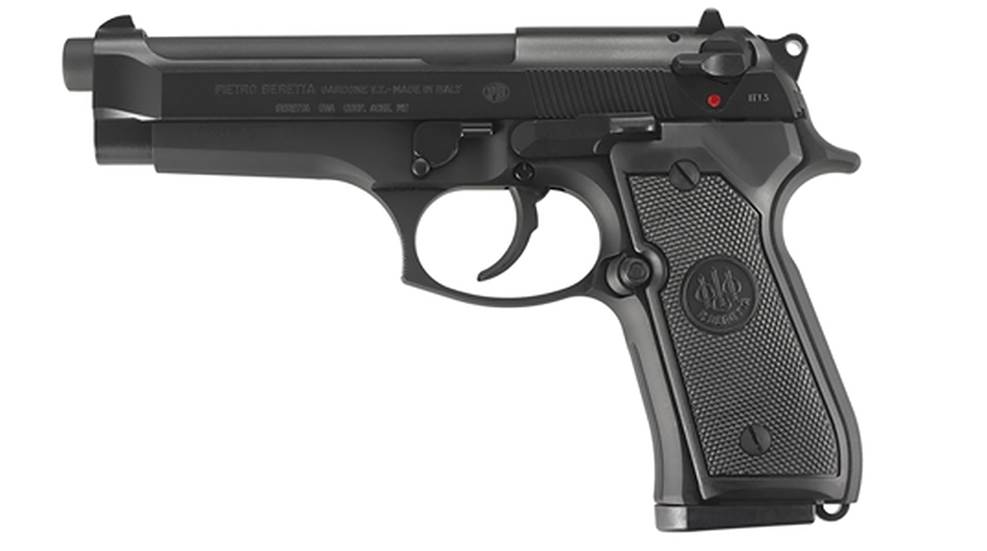 The U.S. military's announcement it was going to soon retire the venerable M1911 as its official sidearm in the 1980s proved to be a polarizing one among firearm enthusiasts. The long-serving gun's virtues underscore John Moses Browning's firearm genius, and its fans were unwavering in their insistence that the handgun was not ready for mothballing.
But Browning's famed design was more than 70 years old at the time of the selection process. The pistol's .45 ACP chambering was likely another deciding factor for officials, who were hoping to streamline battlefield logistics by establishing ammunition commonality with NATO allies.
In 1985, the Beretta 92, chambered in NATO-friendly 9 mm, was adopted and issued to our troops. There are many who still contend it was not the right decision, but there's no debate in how the M9—as the military labeled it—served our troops with distinction. For the next 30 years it saw duty in jungles, deserts, snow, ice and during the global war on terror, silencing critics as it exceeded expectations in extreme conditions.
It, too, has been put out to pasture by the U.S. military, but enthusiasts can still own that famed performance by claiming a Beretta 92FS—the civilian version of the M9. It won't break the bank, either. MSRP is $699.
The single- and double-action, semi-automatic, 9 mm handgun is available with 15- or 10-round magazines, the latter for sale in more restrictive regions of the country. Regardless of version, barrel length is 4.9" and overall length comes in at 8.5". Height is 5.4" and width is 1.5". Unloaded it tips the scales at 33.3 ozs.
The guns are made in Italy and have a reversible magazine release. The safety , which also functions as a decocker, is ambidextrous. The pistol employs an open-slide, short-recoil delayed locking-block system for faster lock time and reliability. As for performance, before the gun was adopted by the U.S. military it was required to display both unfailing reliability and print at least 3" groups at 50 meters.
If you prefer a satin-stainless finish to your metalwork, there's also a 92FS Inox version. These American-made models have identical specs, but the California-complaint 10-round pistol has an MSRP of $799. There's another 10-rounder and standard model with a 15-cartridge-capacity magazine. Both of them sell for $775.