by
posted on July 15, 2012
Support NRA American Rifleman
DONATE
Gallery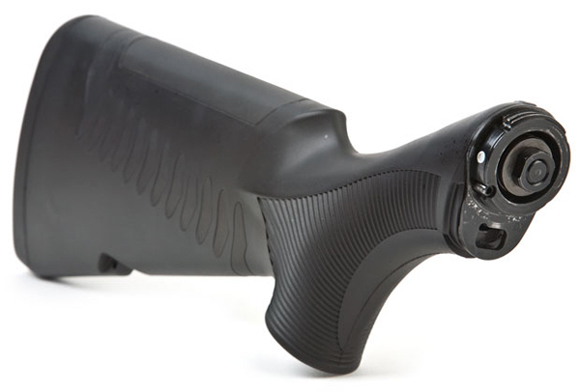 Putting it Back Together
There are white dots strategically placed on the buttstock, the receiver and the fore-end to ease disassembly and assembly.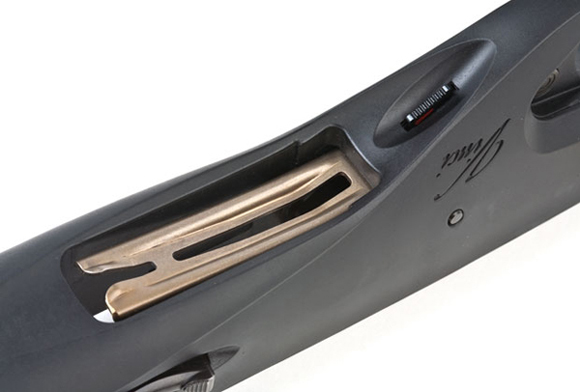 Loading the Magazine
The magazine port has no sharp edges along with scalloped recesses to help guide the shell into the chamber.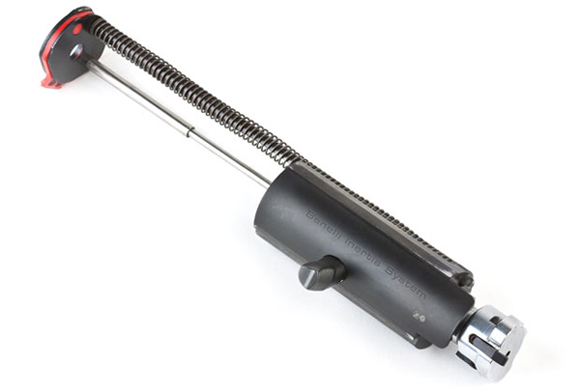 Recoil Spring and Guide Rod
The coil recoil spring and its guide rod are positioned at 12 o'clock and are completely self-contained with the cylindrical receiver. There is no tail on the carrier that must compress a spring in the butt.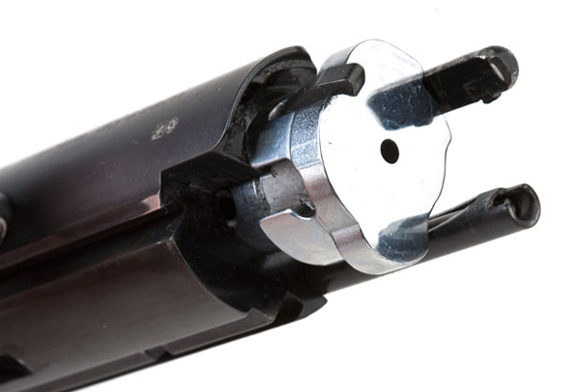 Extractor
The Vinci has a two-lug, polished steel bolt head with a hook extractor on the right side.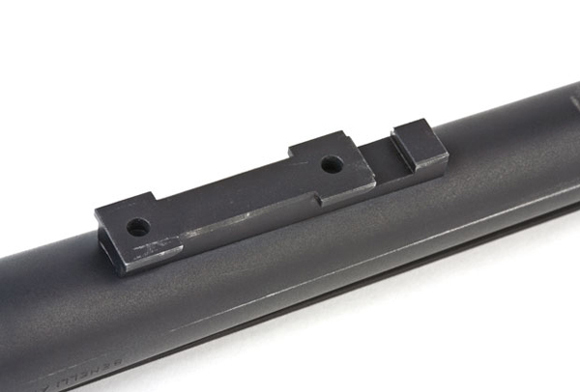 Retaining Lugs
There are four retaining lugs on the hanger's bottom that lock into an aluminum chassis mounted to the fore-end assembly.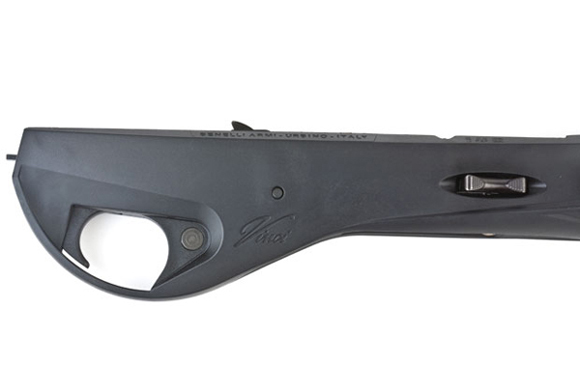 Bolt Release Lever
The bolt release lever is in a recess in the front of the trigger guard and is easily depressed, even with heavy gloves.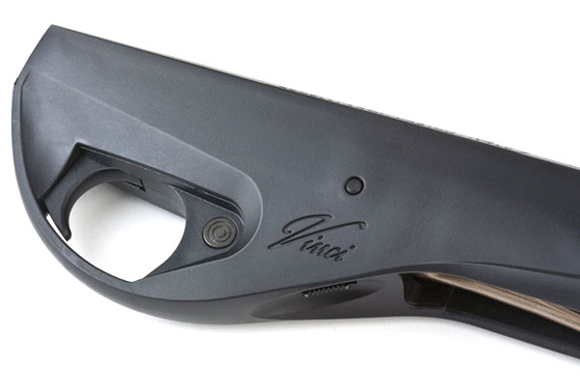 Trigger
The trigger has wings similar to a M1911 preventing gloves or other items from lodging between the trigger and the back of the trigger guard.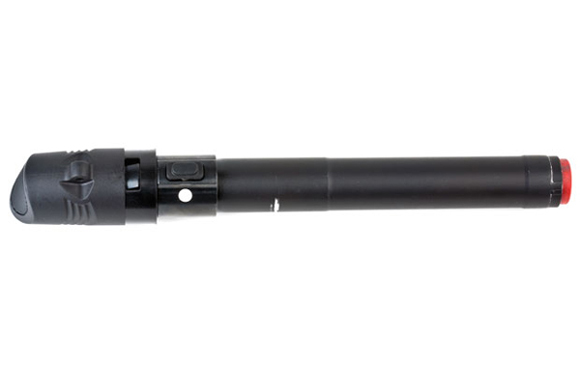 Magazine Tube
The magazine tube is aluminum and snaps into place at the front of the fore-end.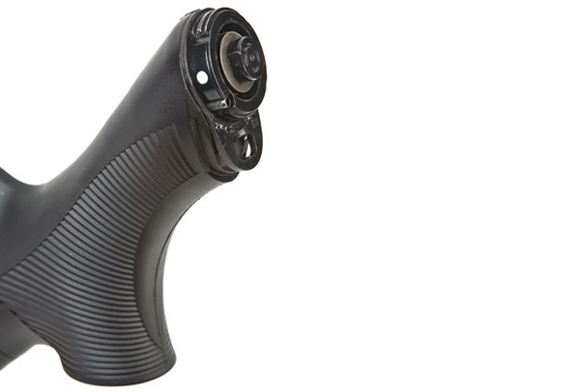 Customizing the Buttstock
Stock shims can be used to lengthen the buttstock to fit the user.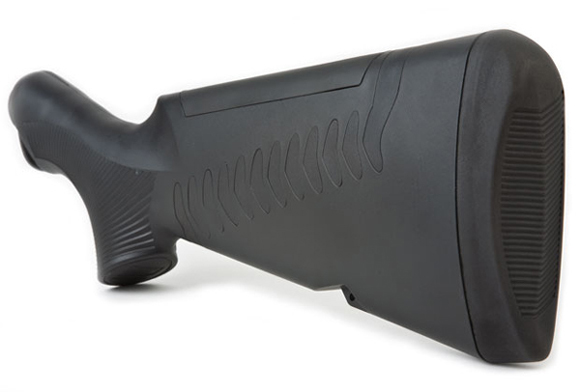 QuadraFit Buttstock Module
The QuadraFit Buttstock Module features an improved ComforTech Plus recoil reduction system.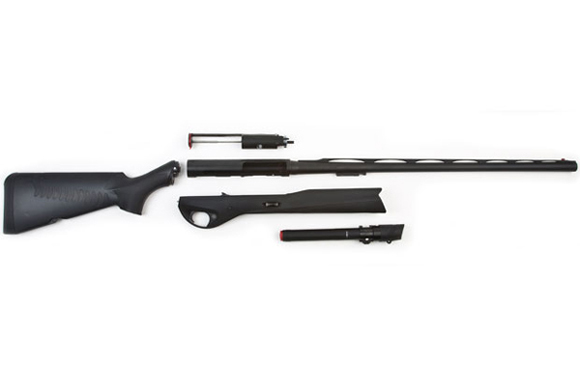 Vinci Breakdown
The Vinci breaks down easily for a semi-auto shotgun into a few main parts.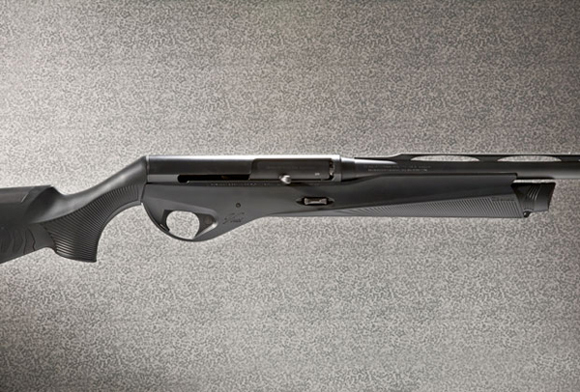 Vinci's Comfortable Role
The Benelli Vinci fits comfortably in the role of revolutionary in terms of its construction, design and manufacture.