by
posted on October 8, 2020
Support NRA American Rifleman
DONATE
In the late 1950s, Helsinki got its hands on several Soviet Kalishnikovs and evaluated them with the objective of ultimately establishing domestic production of an AK pattern rifle. Toward that end, two manufacturing interests were tasked with copying the AK: SAKO and the state-owned conglomerate Valtion Metallitehtaat, also known as ValMet.

ValMet's prototype featured wood furniture and an improved rear sight that doubled the sight radius of the original. Like the com-bloc AKs that inspired it, the ValMet AK, chambered the 7.62x39 mm M43 cartridge, fed from a standard AK detachable box magazine and was built using a solid steel receiver. It was selected over the SAKO prototype in 1958, although there was still design development work to be done.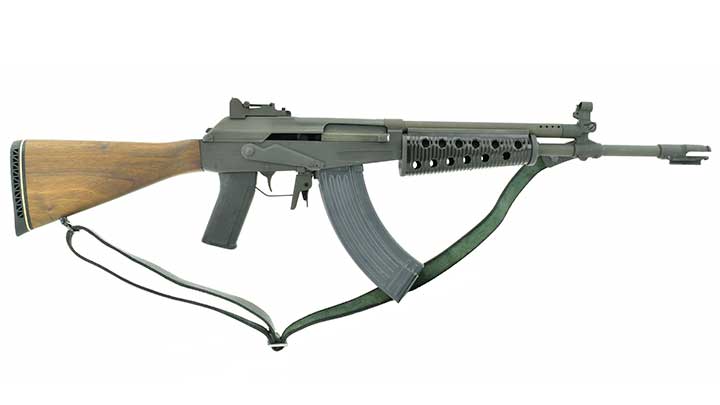 When the Finnish Defence Forces adopted it in 1960 as the Rynnäkkökivääri 60, or RK60, the wood furniture was gone. Plastic had replaced the handguard, a rubber coated corrugated bicycle-type pistol grip was introduced and a non-folding tubular metallic buttstock was added. After just two years, the design evolved with the introduction of a distinctive three-prong flash suppressor and flip-up tritium illuminated night sights. With the designation RK62, Finland's new assault rifle found the form that would give it decades of service longevity.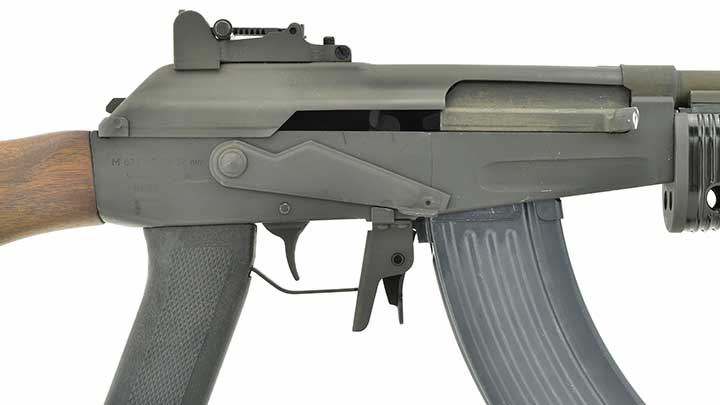 As a select-fire military rifle, the RK62 has armed Finnish Defence Forces for more than 50 years in several models and, as a result of foreign export sales, it has armed Qatar and Indonesia as well. While it has never realized the battle-tested reputation of the Russian rifle that inspired it, it did establish a superlative reputation for exceptional quality. That reputation followed it to North America during the 1970s.

It was, after all, the ValMet that brought the Kalashnikov to shooters in the United States for the first time. Before Chinese examples began reaching the U.S., a civilian semi-automatic version of the RK62 was imported as the M-62/S. But the recreational shooting market in America was not quite ready to support firearms chambered for the 7.62x39 mm cartridge, and anything in that caliber was hard to feed back then.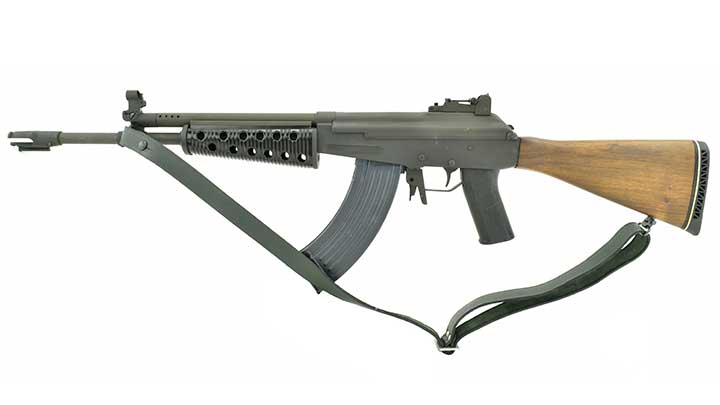 In recognition of that critical market force, ValMet also produced the sheet-steel receiver M-71/S chambered for .223 Rem., a cartridge that was in plentiful supply in the USA. ValMet also introduced a civilian semi-automatic known as the M-76/S that featured an improved plastic handguard and molded pistol grip. While this firearm was still available in 7.62x39 mm feeding from the standard AK type magazine, it was also available in .223 Rem. and .308 Win. and fed from proprietary magazines that can be hard to come by today.

It came with wood and a plastic buttstock as the M-76W and M-76P respectively, but then there was also the M-76/FS with a side-folding version of tubular metallic stock. Both milled and sheet metal receivers were used on the civilian commercial M-76s. In addition to the other models of ValMet rifles available, there was also a semi-automatic version of the squad automatic weapon configuration designated M-78/83 available in the same three calibers of 7.62x39 mm, .223 Rem. and .308 Win.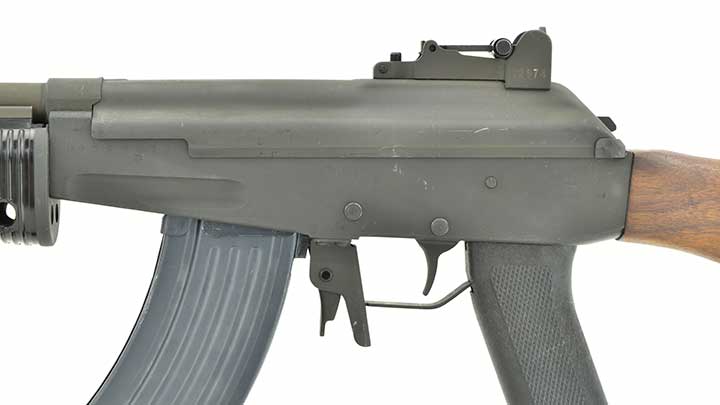 It featured a longer barrel and a bipod and eventually, a distinctive thumbhole stock. With multiple models available, ValMet brought a blend of legendary AK reliability and Finnish precision to the American shooting consumer until the import ban of 1989 cut off further importation. Nevertheless, there are still thousands of pre-89 ValMet rifles in circulation today, and they remind us that the Finns took the incomparable Kalashnikov and made it better.