Support NRA American Rifleman
DONATE
In this week's episode of
American Rifleman TV
, we take a look at the history and development of the Smith & Wesson M&P line of handguns and accessories that were introduced in 2006. Reviewed this week is the Heritage Manufacturing Inc. Rough Rider Rancher revolver carbine chambered in .22 LR. In the 1930s, Britain developed and adopted a new light machine gun which utilizes a top mounted box-magazine and quick change barrel system, the Bren series. The Bren would go on to be used in all environments of the Second World War and beyond, earning it the notoriety as one of the best light machine gun designs in history.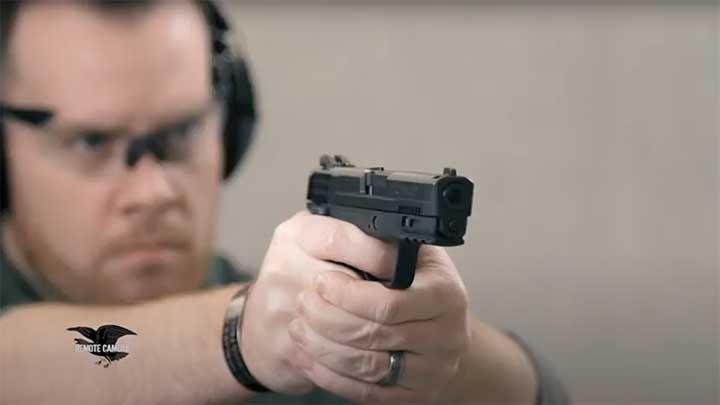 The first of the Smith & Wesson Military and Police series of revolvers was ordered by the United States Army and Navy in 1899. Yet long after production of the old Military and Police revolver models had ended, Smith & Wesson revived the name again in 2006 as a new line of striker-fired semi-automatic handguns. This was in response to the introduction of Glock and other polymer-framed handguns that derailed law enforcement interest in the Smith & Wesson double-action semi-automatic handguns that were quite popular beforehand.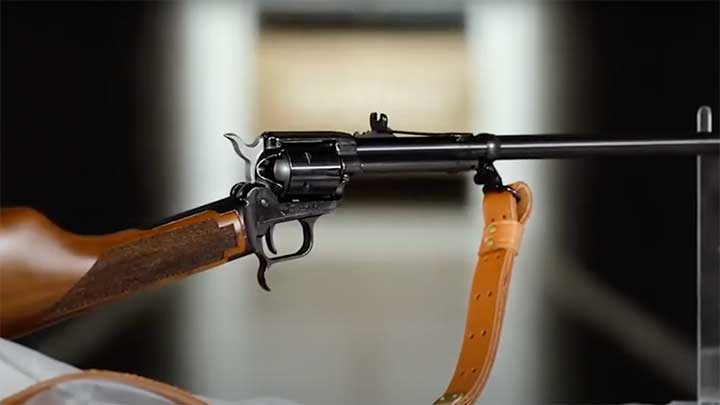 The Heritage Manufacturing Inc. Rough Rider Rancher carbine has a unique design concept, of blending the cylinder action of a revolver handgun with the longer barrel and stock of a rifle, that dates back to the Colt Paterson Model of 1839 revolving carbine. The Rancher is a carbine adaptation of the Heritage Rough Rider single-action rimfire revolver series. The Rough Rider Rancher is chambered in .22 LR and has a 16" barrel and a 6-shot cylinder.


 
From the 1920s to the 1930s the Small Arms Committee of the British Army sought a replacement for the Lewis light machine gun used during the First World War. During this time, the British Army tested several foreign and domestic designs before selecting the gas-operated top-magazine fed Czechoslovakian ZB vz.26 light machine gun design in 1935. The design was modified to British requirements and licensed for manufacture in Britain under the Name Bren, which is a combination of the Czech Brno and British Enfield town names where the factories were located.

The Bren light machine gun is chambered in .303 British feeds from a curved 30-round detachable box magazine mounted on top of the receiver, which made reloading faster when being used low to the ground on the bipod. The Bren also features a quick-change latch system for the barrel that allows a hot barrel to be swapped quickly.     



To watch complete segments of past episodes of American Rifleman TV, go to

americanrifleman.org/artv

. For all-new episodes of ARTV, tune in Wednesday nights to

Outdoor Channel

 8:30 p.m. and 11:30 p.m. EST.