by
Evan Brune, Executive Editor, American Rifleman
posted on January 24, 2020
Support NRA American Rifleman
DONATE
While handguns continue to dominate the market and new releases at SHOT Show 2020, there are still a host of new rifles that are worth highlighting, as many of them represent completely new offerings from companies that haven't entered certain corners of the firearm market before. Here are five must-see rifles from the SHOT Show floor: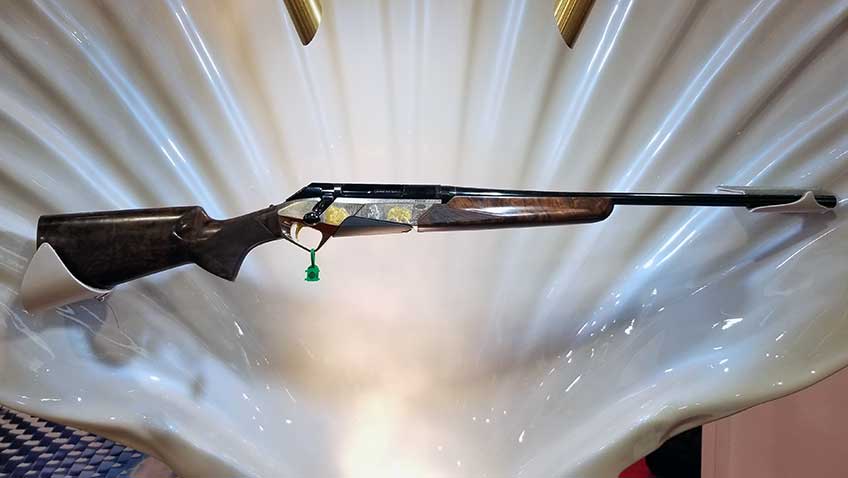 Benelli Lupo
"Lupo" is the Italian word for "Wolf," and its a fitting name for the first bolt-action rifle to roll out from a company known for its fine line of shotguns. Benelli announced the Lupo at SHOT Show 2020, but American Rifleman staff had a close-up look at the gun early on and were highly impressed with its design.
The Benelli Lupo features a unique, single-piece, chassis-style receiver that enables the rifle to be incredibly accurate, and Benelli characterizes it as a sub-MOA hunting rifle. The rifle features a Crio-treated, free-floated barrel, and t
he stock incorporates Benelli's patented Progressive Comfort recoil-reducing system and Combtech cheek pad for comfortable shooting.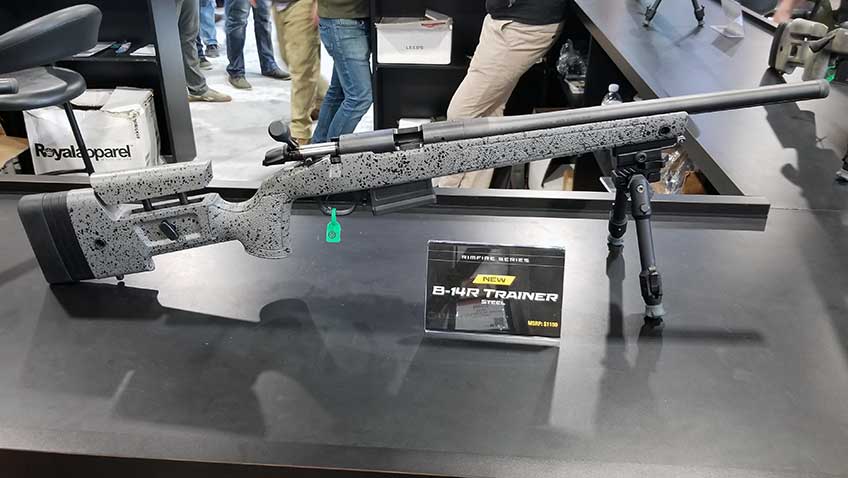 Bergara USA B 14 R
Precision-rimfire rifles have been hot commodities for a few years now, undoubtedly aided by the growth in precision-rimfire shooting sports. Bergara entered the market with a unique take on the precision-rimfire rifle in the form of its B 14 R.
Designed as a full-size trainer inspired by the company's centerfire B 14 lineup, the B 14 R features the same size, fit and feel as the company's other guns, and because of that design, the rifle is compatible with Remington 700 stocks, bases and triggers. One of the unique elements of the rifle is its magazine, which is designed to have the same profile as a short-action AICS mag.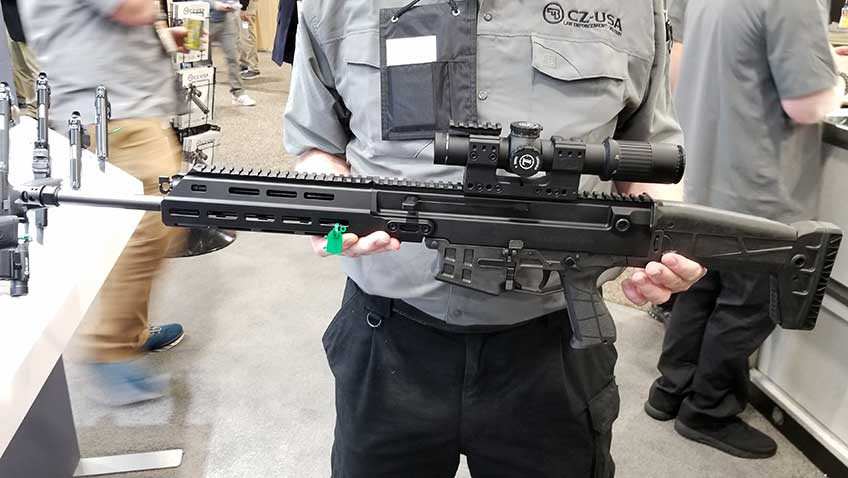 CZ-USA Bren 2 Ms
After the release of its pistol variant, CZ-USA finally rounded out its Bren 2 lineup with the launch of the new-for-2020 Bren 2 Ms. This carbine variant of the Bren 2 features a 16.5-inch barrel and a folding stock that brings its transportable length down to just 28 inches.
One of the elements to be aware of on the Bren 2 Ms is its "Ms" designation, which means that its fore-end can be swapped out with different components to meet length or style requirements of the user. The rifle also features a polymer lower receiver, making it lightweight and handy for a 16.5-inch carbine, as it weighs in at only slightly more than 7 lbs., unloaded.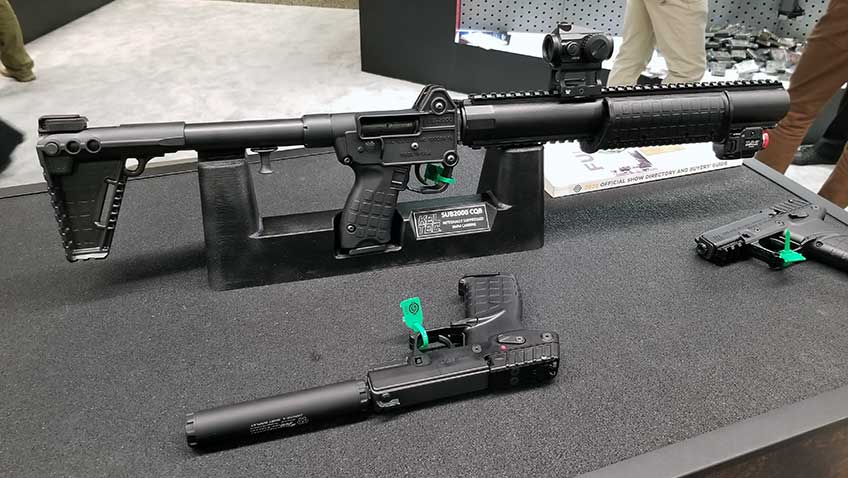 Kel-Tec SUB2000 Integrally Suppressed
Those guys at Kel-Tec aren't done yet with impressive launches. Following on the impressive P17 compact, the company also rolled out a new variant of its popular SUB2000 folding carbine. This new-for-2020 model features an integral suppressor, as well as Picatinny accessory rails running down the top and bottom of the suppressed barrel.
Of course, looking at that image, the natural reaction is, "Well, with a mounted optic, it can't fold!" Actually, it can. Before folding, consumers can simply rotate the barrel to one side and fold the gun down into its compact package. Pretty nifty.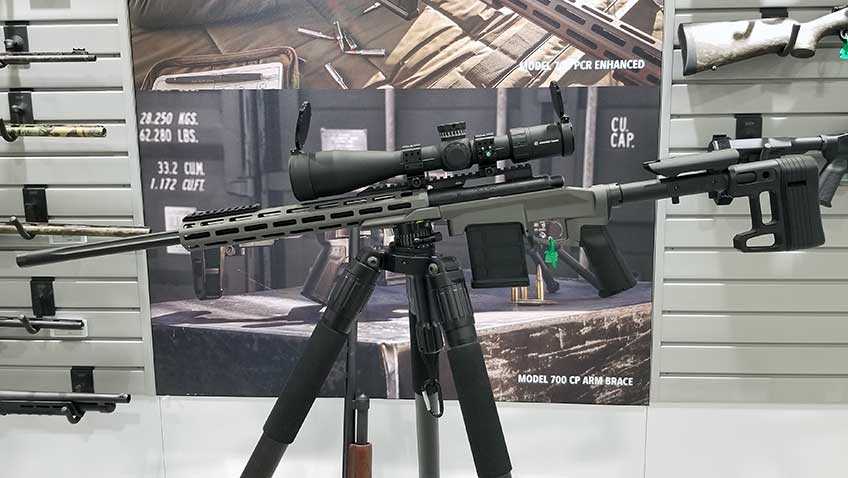 Remington 700 PCR Enhanced
With one of its new-for-2020 releases, Big Green showed that it's still playing hard for the long-range precision-rifle market. The Model 700 PCR Enhanced builds on the success of the company's previous PCR rifle, but there are several upgrades worth noting in this new option.
The first and most evident is the all-new sniper-gray Cerakote finish on the chassis. One of the other big differences is in the stock. Remington partnered with Modular Driven Technologies to offer this new, skeletonized, adjustable stock.
There are some small changes that make the rifle much more usable as well. The left side of the magazine well is cut away to allow for easier mag changes while lying prone, and the front of the chassis is cut for ARCA-Swiss rail attachments.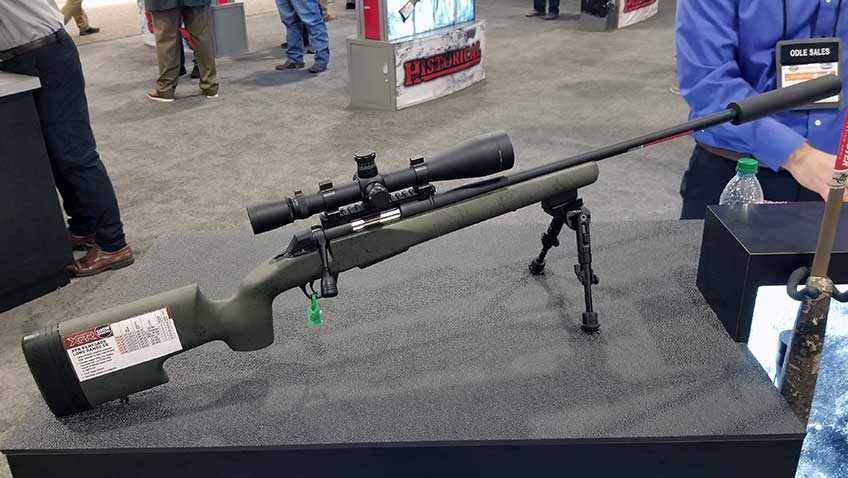 Winchester XPR Renegade Long Range
Long-range precision rifles continue to be hot sellers in the firearm market, and Winchester Arms is feeding the need with its all-new XPR Renegade Long Range. The company teamed up with Grayboe Stocks, and the two paired Winchester's XPR action with Grayboe's high-quality Renegade stock.
Other features include an adjustable length of pull, oversized bolt knob, threaded barrel, steel recoil lug, comfortable recoil pad and, last but not least, Winchester's MOA trigger system.