by
posted on February 16, 2017
Support NRA American Rifleman
DONATE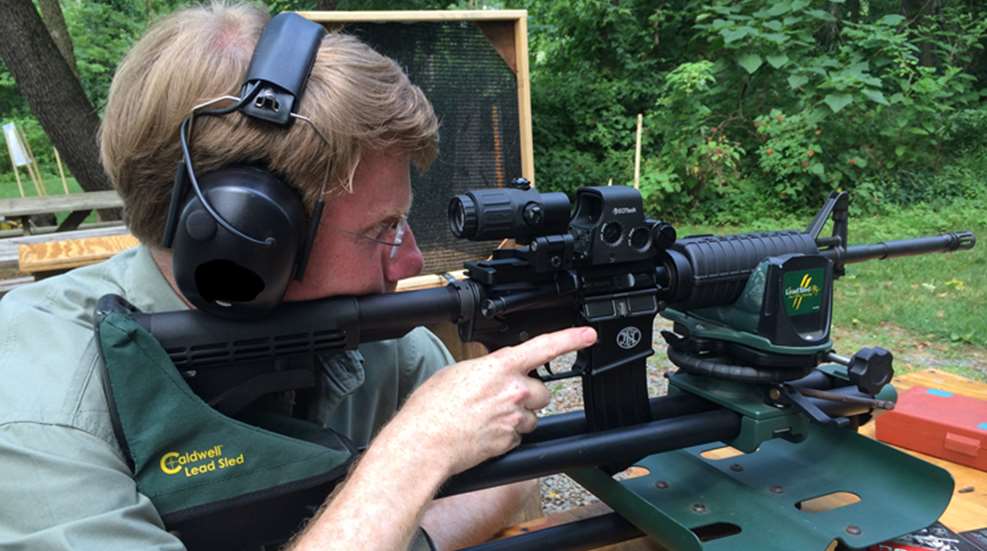 Participating in shooting sports can be an expensive hobby. Even if you enjoy only one or two facets of the many ways firearms can be put to use, the costs involved can make your wallet feel like it's been put on a diet. As a result, it's a common practice among enthusiasts to save up for the big purchases like a high-quality optic or a new gun to add to the collection. However, if you have some money tucked away in the ol' ammo can, there are several less-expensive purchases that can go a long way to making trigger time more comfortable, efficient and enjoyable.

1. Spruce up Your Shooting Range Accessory Set
It's said that the devil is in the details, and when it comes to range gear this old saying is all too true. A gear set that's incomplete or insufficient for your needs is like a pair of shoes that don't fit, or wearing the wrong kind of jacket for the weather. It won't stop the event from being enjoyable but it certainly doesn't contribute to the fun factor either. Not everything in a range bag needs to be brand new or cutting edge but some are items worth the extra money.
The one item in range bags that's often the most neglected is also the most important when it comes to improving the quality of your shooting experience: eye protection. It's tough to focus properly on the front sight when gazing through hazy, low-grade polymer festooned with scratches and dirt. My shooting experience improved dramatically when I finally tossed the $2.99 bargain bin safety shades and aquired a quality set of lenses in a comfortable frame. It was easier to shoot because it was easier to see. Many companies, including Bolle, Gargoyles, and Edge Eyewear, offer top-notch options. Keep them in a protective case, clean them after use and enjoy years of use from a single pair.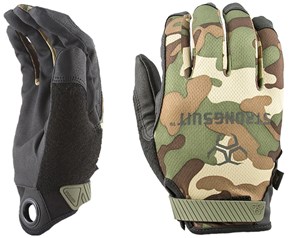 Shooting gloves can make long trigger sessions, especially with hard-kicking handguns, much more enjoyable. As much as I like using purpose-built gloves, I think this is one area where folks can cheat a little. I shot for years with an inexpensive set of fingerless cycling gloves picked up on sale from a big-box store. The padded palms soaked up recoil nicely and left my finger tips free for better control. Eventually they wore out and were replaced with the set of comfortable StrongSuit gloves I use these days. The most important thing is a proper fit. Too tight and your hands will fatigue more quickly, too loose and they'll chafe.

Proper hearing protection can be inexpensive or fancy depending on your preferences. I like to use soft foam earplugs along with a set of ear muffs. Plenty of folks use just one or the other to good effect. However, since I often shoot for long hours at a time, I find that my ears and head feel better at the end of the day when using both. This combination provides a solid level of protection while allowing for the ear muffs to be temporarily lifted for conversation without the risk of taking a deafening blast.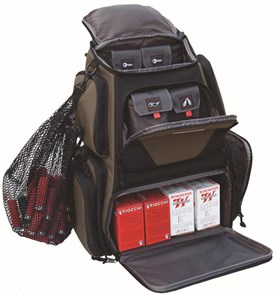 Many of my other range bag items are there to address the little needs that crop up. I never have to find a stapler because I bring my own. A pair of light work gloves makes picking up brass and setting up target stands a little less abrasive. I keep a compact take-down cleaning rod in there just in case a spent shell casing becomes lodged in the chamber. It's nice to have what a burly ex-military instructor I trained with calls a boo-boo kit, meaning some medical tape, Band-Aids and antiseptic wipes for those nicks and scratches we get on our fingers along the way. A range bag that's just the right size and configuration to organize all the bits and pieces will pay for itself very quickly.

2. Additional Magazines & Loader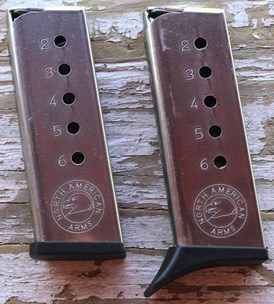 At the shooting range, time is money—literally. Whether you have an annual membership or you're paying by the hour, every minute on the range is costing you. Aside from the initial set up and post-shooting clean up, the most time-consuming activity can be reloading. This is one of several good reasons to stock up on additional magazines for your semi-automatic rifles and pistols. Multiple mags allow shooters to hunker down with their practice ammo and a good TV show to load up the night before. It may only take you 15 minutes but that's 25 percent of an hour on the range back in your pocket. Having more magazines also means that when you are shooting with friends or family, someone can be loading while others are shooting.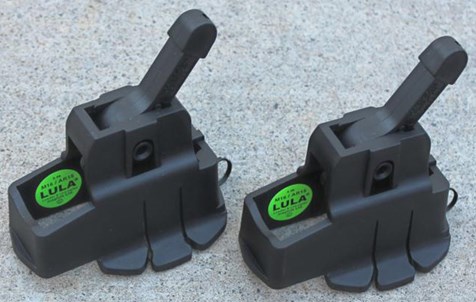 I know that some folks pride themselves on their tough-knuckled ability to stuff their magazines with their bare hands. I say more power to them. But as someone who has loaded lots of magazines over the years, I'm not ashamed to say that a well-made, affordably priced magazine loader can be one of the best investments you can make. One of the best brands of pocket-size speed loaders I've worked with have been the UpLULA series made by the Israeli company Maglula. Shown here are the LULA loaders for .223 and .308 AR-type magazines. I've also worked with the company's single-stack BabyUpLULA (.22LR to .380 ACP) and double-stack UpLULA (9 mm to 45 ACP) pistol magazine loaders. I acquired these four loaders more than half a decade ago and they all still work as smoothly as the day they arrived. Other good loads include the Caldwell AK Mag Charger and AR-15 Mag Charger, and the Ultimag Smart Load by FAB Defense

3. Try Something New
As with any other enjoyable activity that requires a tangible financial investment, it's easy to get into the rut of playing it safe and sticking to what you know. It's not that different from always ordering the exact same dish every time you go to a particular restaurant. You know you'll like what's served. However, sticking to the same routine means you might be missing out on something you'll enjoy just as much or even more.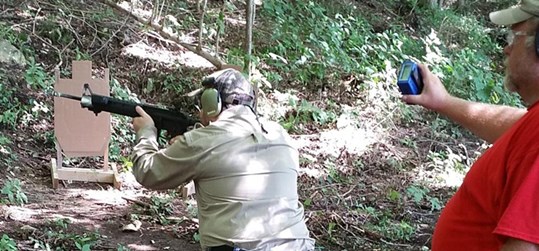 Luckily, there are several less-expensive ways to try on a different shooting sport without having to invest in a new gun. Start by talking to your friends and family. The first time I tried sporting clays I was swinging my brother's shotgun. I was willing to give it a try because I was only out of pocket for a couple of boxes of shells and the range fee.
Does 3-Gun, IPSC or SASS type shooting competitions sound interesting? Before you buy anything, go to a couple of matches. Hang out, observe the action and talk to folks in the match about the gear they use and why they like it. I've found that the competition community is eager to grow their ranks and most folks are happy to share information with folks looking to participate.
A great way to be adventurous is to head over to a range that offers interesting rentals. Not too far from where I live is a store called Get Some Guns, which offers Class 3 items as part of their rental set. For a fee, and with the assistance of a staff member, folks can take full-auto rifles and suppressed handguns for a test drive. And for those who really want to blow their hair back (and rearrange their neighbor's dental work) there's the .50 BMG rifle. Touching off that beast at a 25-yard indoor range is a memorable experience for all involved.
Depending on the facility and the gun you want to shoot, price ranges for rentals can range from $15 an hour, plus ammo, to fairly expensive (especially for the exotic or Class 3 models). You can dilute the expense by inviting friends or family to come with you and split the rental fees or ask them for a shooting range gift card for your next birthday or holiday. That way you can celebrate with a bang!