Gallery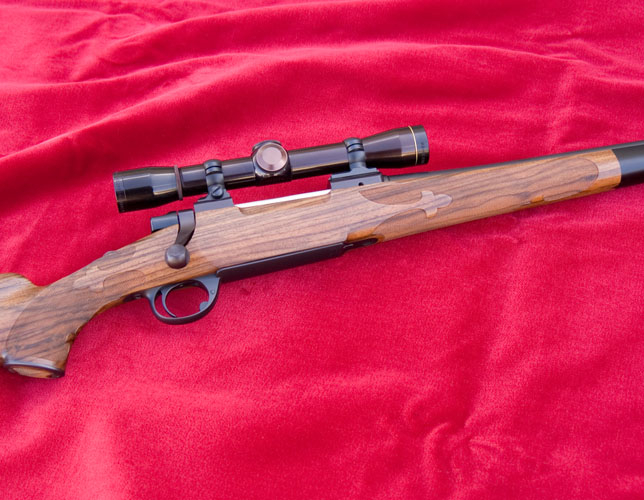 A Custom Rifle
This is a wide-open category that could be a simple sporterized military rifle with a drop-in stock, or one of the beautiful gems created by our best custom gunmakers utilizing AAAA-grade wood and engraving, or anything in between. Any qualified gunsmith can mate your barrel and action to an aftermarket stock, and there are numerous made-to-order semi-custom gunmakers who will build you a rifle with your choice of features. A true custom rifle will be expensive, and take months or years to complete. You are limited only by your bank account and imagination. It's important to do your homework by reading everything you can about the subject on the internet and in book stores. There are numerous discussion forums where you can find a lot of information on gunsmiths, wildcat cartridges, parts and suppliers. A good source is theAmerican Custom Gunmakers Guide, where there is a lot of information on the craft of custom gunmaking. A rifle made to your own specifications, tastes and needs, is something you will be proud to own the rest of your life.This custom Ruger 77 was being made for the late Jack O'Connor in 1977 by renowed gunmaker Al Biesen but was not completed after O'Connor's death.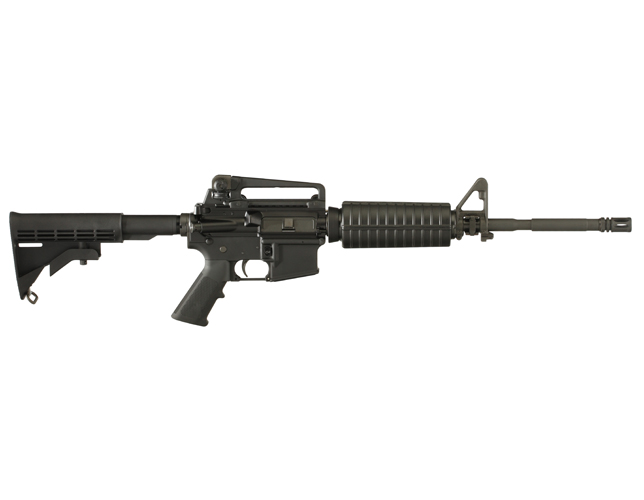 AR-15
This rifle has been the standard military-issue rifle for U.S. Armed Forces for more than 50 years, serving mostly as the selective-fire M-16. The civilian AR-15 version was long ago branded an "assault rifle" by anti-gun forces and the media, but in spite of its controversial image, it is well suited for target shooting and many types of hunting, as well as self-protection. More than 30 manufacturers currently produce hundreds of variations of the rifle in dozens of calibers, the most popular obviously being the .223/5.56. (Note: Check your chamber before using 5.56 ammo in a rifle marked .223.) The AR-15 belongs on this list because of its place in history, and the fact that it is a well-made, virtually indestructible firearm. And if the day ever comes when there is a breakdown of society, it would be very comforting to have one. 
Browning 22 Auto
Another rimfire on our list is the Browning 22 Auto, or SA-22. Few rifles fit their chambering better than the svelt little model created by John Browning himself. Weighing just a bit over 5 pounds and measuring an inch over a yard, it's a real delight to carry. Another convenience is that it is a takedown design for which Browning makes a very handsome luggage-type carrying case. The SA-22 comes in several grades featuring beautiful wood and engraving. I've always wanted to have one that was chambered for the .22 Short, which–with hollow-point ammo—would be an ideal short-range squirrel rifle. The Short model is quite rare as all were made in Belgium, which means pre-1974. You can occasionally find one on the used gun market at about 50 percent more than the price of a Long Rifle version. Since 1976, all SA-22s have been made in Japan and though they do not have the collector appeal of the Belgian models, the workmanship is excellent.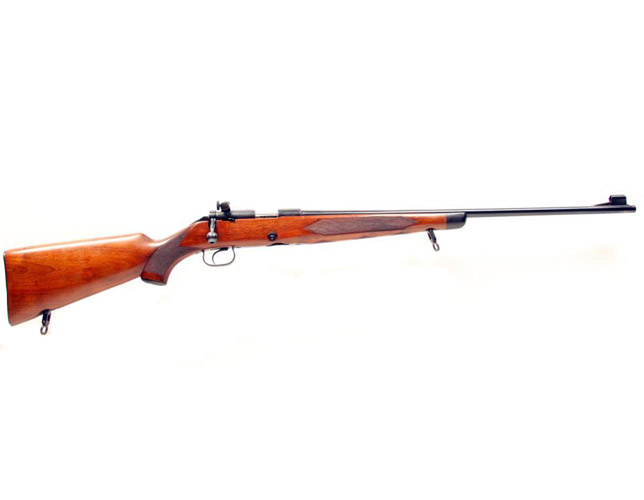 Winchester 52C Sporting Rifle
I believe any list of must-have rifles should include a high-quality bolt-action .22, one comparable in workmanship to that of a fine center-fire hunting rifle. First choice would be the Winchester Model 52 Sporting Rifle of the 1937-1958 era. Considered by many experts in the field to be the finest .22 ever made, it was built on the superbly accurate Model 52 Target action with fit, finish, checkering and overall workmanship that rivaled the Super Grade Model 70. Please note that I'm referring to the original 52 Sporter, not the reissues done by Winchester and in the 1990s. An original in excellent condition will likely be priced at $4000 to $5000, so it's not for everyone. But thankfully, several other quality bolt-action rimfires have been produced over the years, like the Winchester Model 75, Remington 40-X and Remington 513 Sporter, and there are several models currently available from Anschutz, Cooper and Dakota Arms.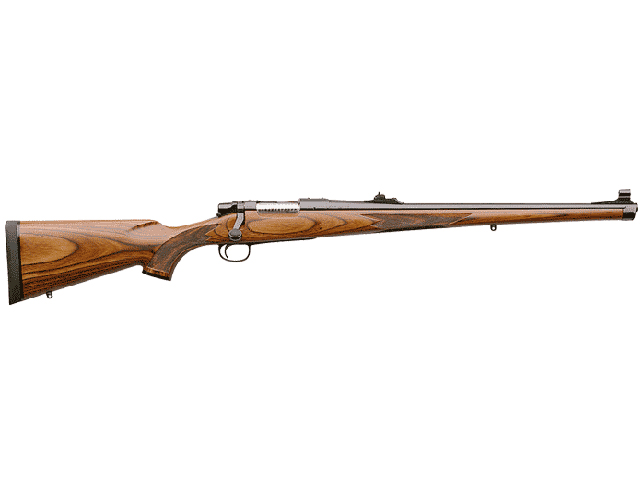 Remington Model Seven MS
From the Remington Custom Shop, this modern-day woods-rifle has the superb handling qualities of a slim, bolt-action carbine with a 20-inch barrel, combined with the visual appeal of a full-length Mannlicher laminated stock. The action is essentially a short-action version of the famous Model 700. With iron sights or a low-powered scope, it makes about as fine a whitetail rifle as you can find. It comes in a wide range of short-action chamberings including such classics as .257 Roberts, .250 Savage and .35 Rem. A more moderately priced standard production Model Seven is available in several styles, but the MS Mannlicher-style custom-shop version is the top-of-the-line.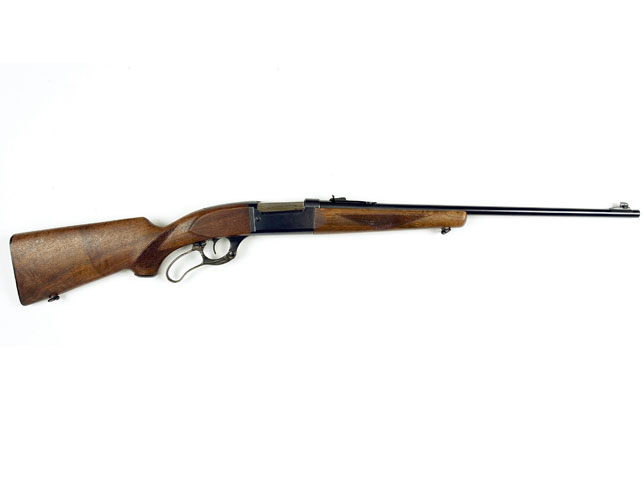 Savage 99
When Savage ceased production of the Model 99 in 1998, I expected the company to offer a nice 100th Anniversary model the following year. But it never happened. I'm sure the folks at Savage had plenty of reasons not to do a commemorative edition, including the high cost today of producing one even close to the original. But I would have been first in line to buy one. The hammerless, streamlined Model 99 had an art deco look that was considered quite radical in 1899 when the typical lever-action by Winchester or Marlin had visible hammers and tubular magazines. One of the big selling points of the 99 was its clever rotary magazine that allowed the use of pointed bullets, which were not safe to use in tubular magazines. Many variations and styles were made over the years, including the high-grade 99K, one of which was presented to President Franklin D. Roosevelt. Later models had removable magazines and tang safeties, but the original design had the rotary magazine and a sliding safety on the lever. I once had a lovely mid-'50s 99 in .308. It was my favorite Texas whitetail rifle and in a weak moment I traded it for some gun I can't even remember. Lesson: Never sell or trade a good gun.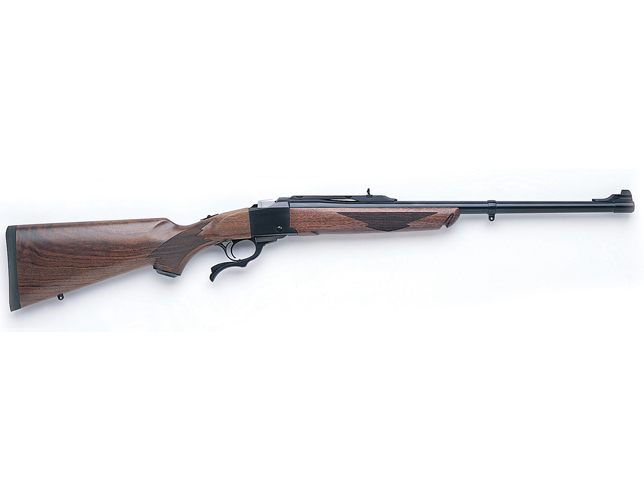 Ruger No. 1
When Bill Ruger introduced his No. 1 in 1966, he knew it wasn't for everyone. But he was very proud of the rifle and knew it would have special appeal for the traditionalist, the hunter who understood the sporting aspect of the single-shot rifle. The No. 1 was one of Mr. Ruger's favorite creations. It is an improved and modernized version of the Scottish Farquharson of the 1870s with a handsome stock designed by the great Len Brownell. Many consider it to be one of the most attractive American rifles. At a time when English-made Farquharsons were selling for well into four figures, the No. 1 was, like most Rugers, for the common man. Its initial price was $280. Over its near half-century, the No. 1 has been chambered for more than 30 calibers ranging from .218 Bee to .458 Win., including such fine old favorites like the 6 mm Rem., .257 Roberts and 7x57 Mauser. Every gun safe should have one. One shot. Make it count. Do your part and it's all you need the code of the single-shot hunter.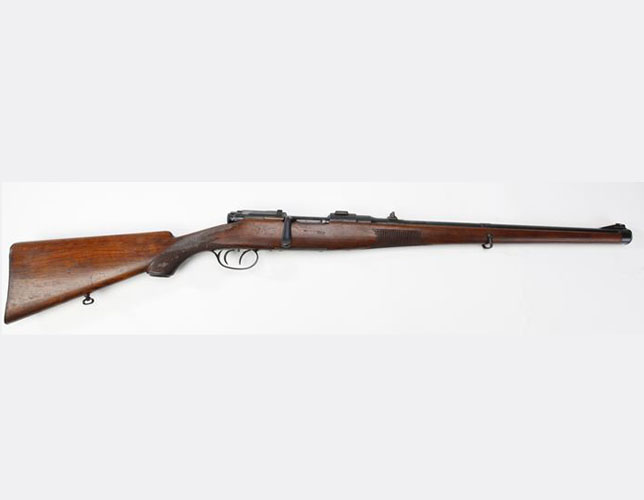 Mannlicher/Schoenauer M1903 Carbine
There is something magical about full-length stocks, which were made popular by the Mannlicher-Schoenauer rifles and carbines of the early 20th Century, so much so that the full-length stock became known as a Mannlicher. The Model 1903 was the last rifle designed by Ferdinand Ritter Von Mannlicher and was manufactured in Steyr, Austria. With its 17.75-inch barrel, butter-knife bolt handle and double-set trigger, these carbines have a special attraction to many shooters. The 1903 model was chambered for the 6.5x54 mm cartridge, which became a legend in Europe for its accuracy, light recoil and flat trajectory. As a youngster, I remember gazing at photos and descriptions of Mannlicher/Schoenauers in the well-worn pages of my 1948 Shooter's Bible. The Stoeger company of New York was importer of M/S rifles following World War II and in those days Shooter's Bible was essentially a Stoeger catalog. A Mannlicher/Schoenauer 1903 in 6.5x54 or the later 1952 or 1956 version in .257 Roberts would be my choice. Photo courtesy of The National Firearms Museum.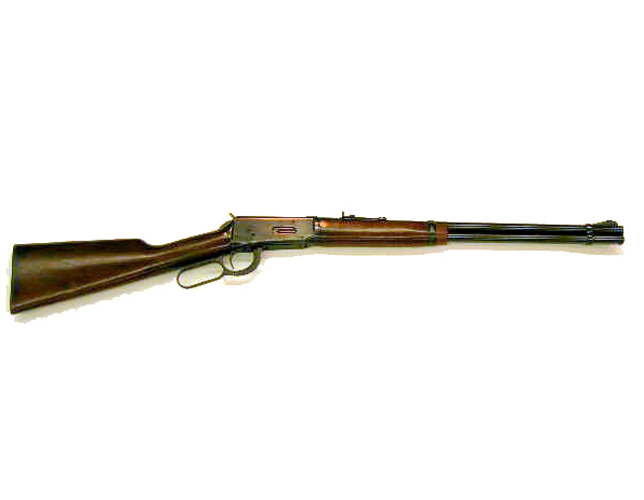 Winchester Model 94
Until the last part of the 20th century, if anyone used the term "deer rifle" the odds were they meant a lever-action .30-30, and most likely a Winchester Model 94. Originally known as the Model 1894, it introduced the .30-30 cartridge in early 1895 and, quite honestly, it is still a fine rifle/cartridge combination for most deer hunting. The 94 has been called the most popular sporting rifle of all time. Exact numbers are hard to come by, but there have been at least 7 million sold. It is still in the Winchester catalog but only as a higher-priced, custom-grade model. There have been many variations, styles and calibers in its almost 120 year history, but for a classic lever-action deer rifle, the .30-30 is the one. Noted hunter and writer Craig Boddington once wrote that he didn't think anyone could be called a rifleman unless they had at least one .30-30. It's hard to disagree with that. For its place in history, unmatched popularity and superb handling qualities, a Model 94 is a must-have.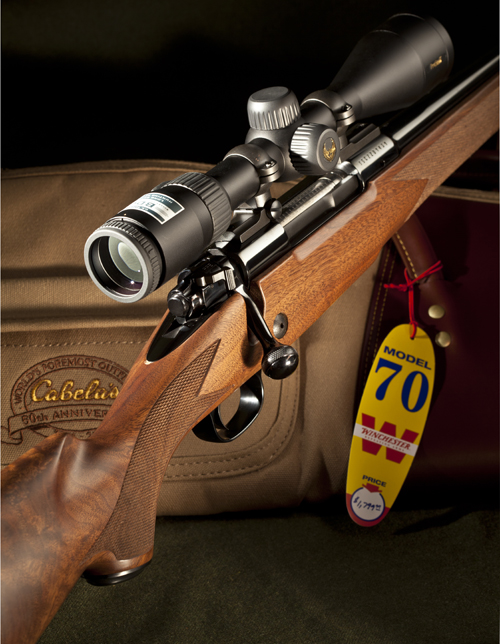 Winchester Model 70
The Rifleman's Rifle is a phrase that was first used in an ad campaign in 1952 and remains an appropriate slogan to this day. The has become the rifle to which all other contemporary center-fire bolt-action rifles are compared, and that is why it is first on my list. It has collected more North American big-game trophies and won more big-bore target championships than any other rifle, and fine custom rifles have been built on its action. Except for a few months in 2006 and 2007, the model has been in production since 1937. It has been produced in more than 100 different variations, styles and grades, and chambered in virtually every factory caliber from .22 Hornet to .458 Win. As with most Winchesters, there is more collector interest for the pre-'64 period and for this list, it would be appropriate to have one from that era.