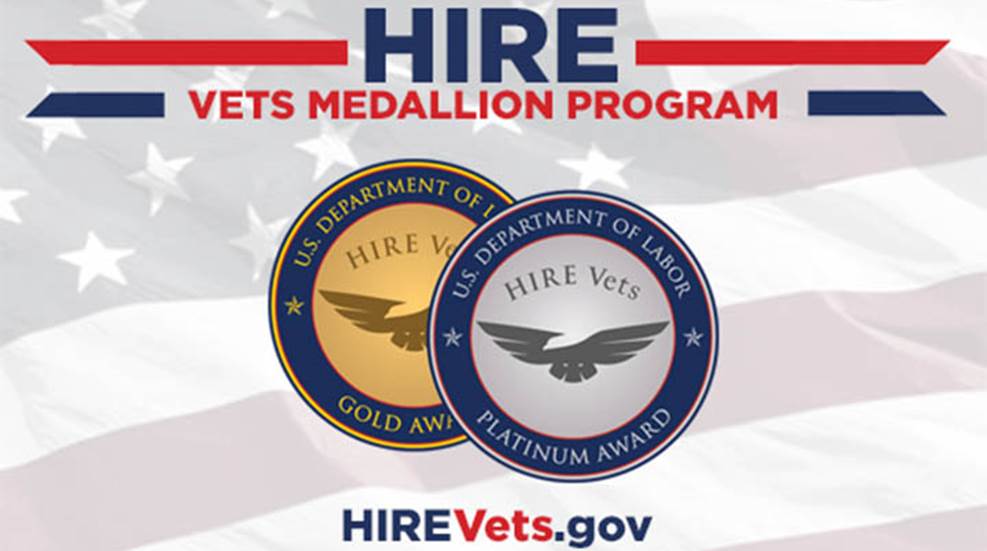 RISE Armament, a trigger, component and firearm manufacturer and supplier, recently received a Gold Medallion Award from the U.S. Department of Labor's HIRE Vets Medallion Program. The honor recognizes the company for its efforts to recruit, employ and retain our nation's veterans.

"We're very honored to receive this recognition," said Matt Torres, president of RISE Armament. "But more than that, we're proud and honored to employ veterans who play a major role in the success of our company."

The award, which is the only veteran hiring award at the federal level, emphasizes the importance of prioritizing and encouraging successful recruitment and retention of those who have served. It also lets those hanging up their uniforms and entering the civilian employment marketplace know the company is committed to, and supports, America's heroes.

President Donald J. Trump signed the Honoring Investments in Recruiting and Employing American Military Veterans (HIRE Vets) Act into law in May 2017. The Department of Labor's Veterans' Employment and Training Service (VETS) administers the HIRE Vets Medallion Program.

To qualify for the HIRE Vets Gold Medallion Award, seven percent of a company' new hires must be veterans. A retention rate of 75 percent is also required for consideration in what has become the highest level of recognition for employers committed to providing veterans with careers.

Defense-industry-related recipients that have received the honor include General Dynamics Mission Systems, Northrop Grumman, Bell Textron, Textron Systems, Los Alamos National Laboratory and many others. Southwest Airlines, MIT Lincoln Laboratory, Windstream Holdings and Siemens are among the non-endemic past recipients.

Rise Armament caught the attention of enthusiasts in 2014 with the introduction of its RA-535 Advanced-Performance Trigger. Demand quickly grew and today that company offers full lines of triggers, handguards, barrels, receivers, small AR parts and complete rifles. The company's products are designed and manufactured in Broken Arrow, OK.