by
posted on March 23, 2021
Support NRA American Rifleman
DONATE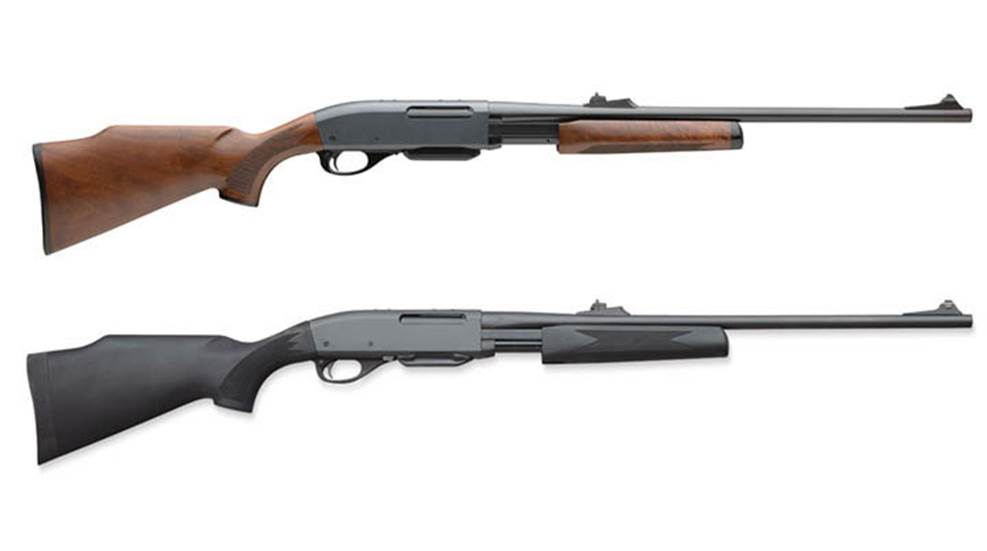 Remington may have fallen victim to financial challenges late in 2020, but it didn't dampen enthusiasm for some of its best-performing firearms. Included in the long list of still hot-selling guns produced by the company prior to bankruptcy is the pump-action Remington 7600.
The company's assets were acquired by Roundhill Group and production, barring the kind of delays that stalled the originally scheduled March 1 opening, resume April 1, 2020. Unfortunately, a visit to the freshly rebranded RemArms website indicates the 7600 won't be coming out of the famed Ilion factory anytime soon.
Thankfully, the gun was first introduced in 1981, so there are plenty of used models still available. The rifle sells well among FFLs using the services of GunBroker.com. In 2020, it claimed second-place honors among pump-action rifles on the website, the same position it held in 2019. It took first in 2018.
The majority of these centerfires came with 22" barrels. Two models appeared the first year of production, a .35 Whelen and .30-'06 Sprg. Since that time, at least up until last year, enthusiasts have also been able to purchase factory-fresh versions chambered for .243 Win., .270 Win. and .308 Win. There were a few others throughout the rifle's four decades of production, although most weren't offered in huge volumes.
Other than the 22" models some wore 18" or 18.5" barrels. There was even a highly embellished 7600 produced to commemorate the company's 200th anniversary in 2016. It was chambered in .30-'06 Sprg., had a 22" barrel, overall length of 42.6", weighed 7.5 lbs., featured 1:10" rifling and came with limited-edition engraving and 24-karat gold inlay portraying Eliphalet Remington with his first rifle.
Traditionally, the Remington 7600 had an American walnut stock, but the company also produced a variety with synthetic furniture. Each had a quick-release box magazine with a capacity of four rounds. Overall length, depending on barrel, was either 42 5/8" or 38 1/8". Barrels were constructed of carbon steel and dual action rods ensured smooth cycling, regardless of conditions.
Last year, when Remington Model 7600s were still being made, MSRPs across the entire line ran $918.29. Clean used models are currently running more than $1,000, and a scarcely used 7 mm-'08 Rem. model—apparently a limited run for the company's 175th anniversary—was up to nearly $2,000 in bids as this story was being written.