Support NRA American Rifleman
DONATE
In our first article,
"3 Essential First Steps,"
we highlighted the first actions that any new gun owner should take with their first firearm. These covered the basics of safe handling, familiarization and resources to find training nearby. Of course, there's much more to owning a gun than these three steps, though, so here are a few more tips for the new gun owners among us.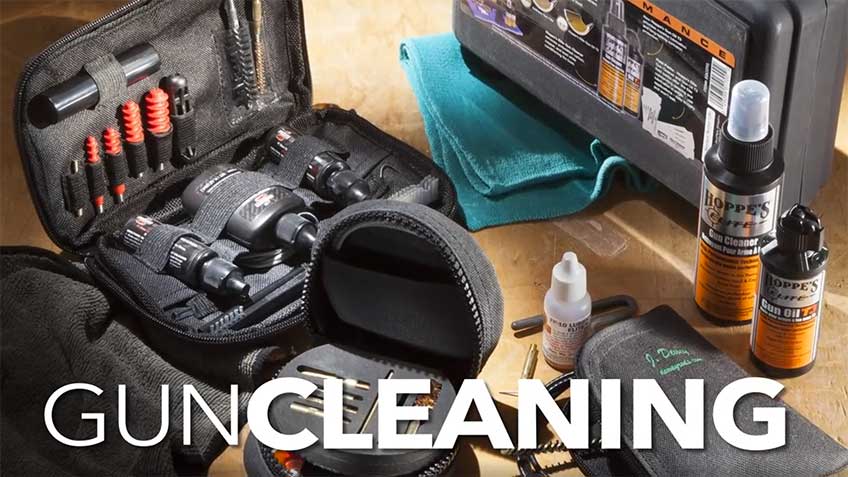 Most guns ship from the factory covered in a thick, greasy preservative or bone-dry. Both are recipes for malfunction, so the first step you should take with your new firearm is to clean it thoroughly. Like we mentioned in our first New Gun Owner Guide article, this is a great opportunity to learn more about how your firearm works, and understanding your gun is key to handling it safely and confidently.
When cleaning your gun, regardless of its type, the first step you should always take is to check the chamber and magazine to ensure the gun is clear of all ammunition. Don't just check it once. Check it two or three times to make sure it's absolutely clear. After you're sure there's no ammunition in the gun or in your workspace, you can begin breaking the firearm down.
Most guns are designed to come apart in just a few components, which makes them easy to keep track of, often doesn't require tools and prevents complications in the disassembly or reassembly process. This is called "field-stripping," and your owners' manual will have detailed instructions on how to field-strip your firearm.
The manual will also give you explicit instructions on how to clean and lubricate your firearm, too. Some of the basics are easy to remember, though. Using your solvent of choice, wet clean patches and push them through the bore from back to front.
Once the bore is soaked with solvent, use a correctly sized brass cleaning brush and pass through the bore 10 times. After scrubbing the bore, wet more cleaning patches and pass them through from back to front. Repeat this process until the cleaning patches are free from fouling. This video,
"Keeping It Clean,"
will give you detailed instructions on cleaning any firearm.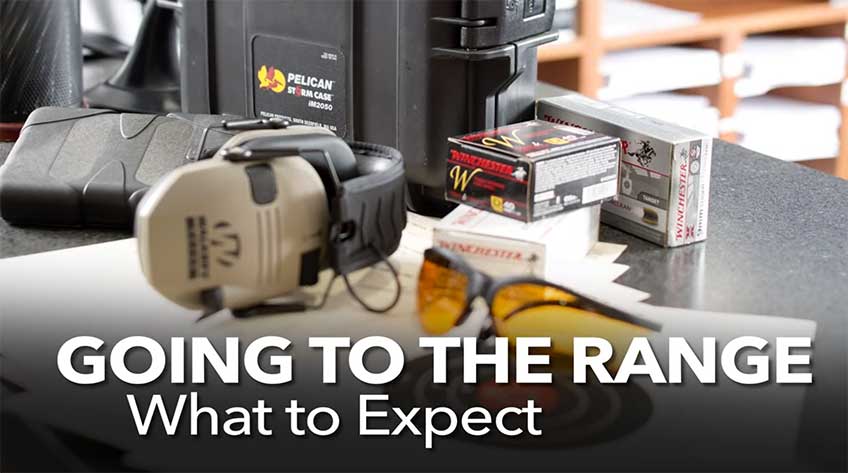 What's the first thing that any new gun owner wants to do with their first firearm? Shoot it, of course! By now, you should have familiarized yourself with the basics of firearm safety and the controls of your firearm. It should be cleaned, lubricated and ready for the range.
So, what will your first range experience be like? Every range is different and will have different rules and target setups. The common experience you'll get at all ranges, though, is their priority for safety. That's one of the reasons it's so critical to internalize and constantly practice the fundamental rules of firearm safety.
As long as you practice safe handling of your firearm, you'll have no issues at any good gun range. You can learn more about shooting ranges in this video,
"Going to the Range: What To Expect."
If possible, it's a good idea to have a shooting mentor join you on your first range visit, as it can be an overwhelming experience for those who've never gone.
Another helpful NRA Mentor video that can help at the range involves learning your sight picture. Every firearm has some kind of sighting system, but one of the most popular personal-defense platforms, the handgun, typically features iron sights that must be aligned to hit the target. This video,
"Get The Sight Picture,"
outlines proper sight alignment and helps you use your firearm accurately and effectively.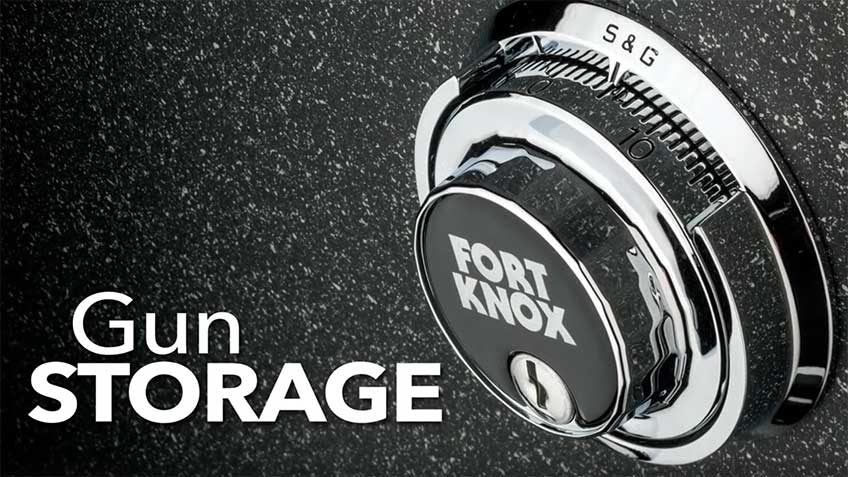 You've accomplished a lot with your new firearm at this point. You've learned basic gun-safety rules, you've learned how your firearm works, and you've cleaned it and shot it. Now what? Well, when you aren't heading to the range or carrying your gun in a defensive holster, you need to store it securely.
There are many safe-storage options on the market, ranging from large, heavy-duty gun safes to small lockboxes to gun locks that prevent trigger access or immobilize a firearm's action.
There are pros and cons to the use of each system, but what's critical is that you, as a new firearm owner, have the ability to safely store your firearm when it's not in use. This video,
"Proper Gun Storage,"
outlines some of the systems you can choose.
All of these resources exist to help new firearm owners take their place among the ranks of responsible gun owners across the country. The National Rifle Association exists to provide these resources for responsible gun owners, and the fact that you can take training classes, go to the range, hunt and defend yourself and your family is a result of the NRA's effort to protect and defend the Second Amendment. You can learn more about joining the NRA at
home.nra.org
.