by
posted on March 12, 2020
Support NRA American Rifleman
DONATE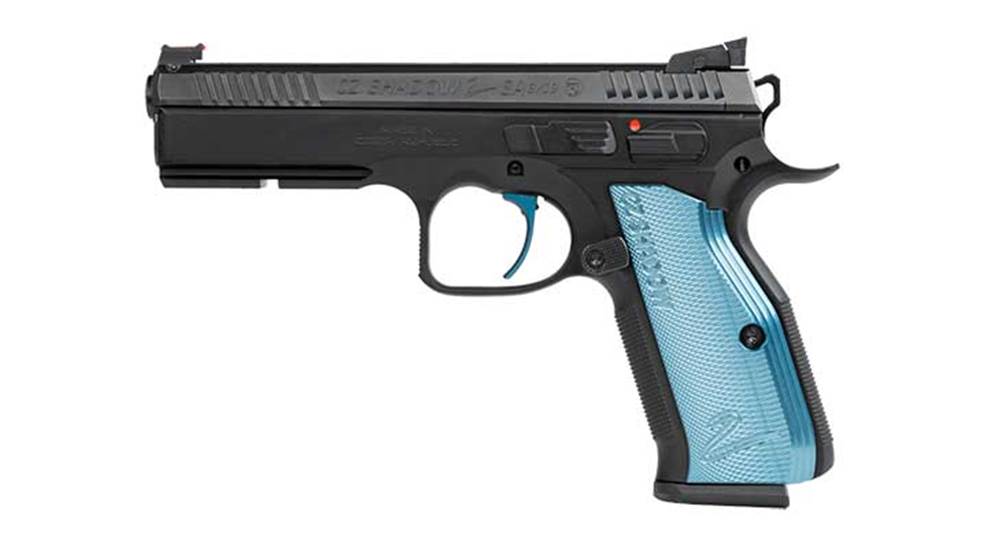 CZ-USA is expanding the Shadow 2 line of competition pistols with a new addition: the CZ Shadow 2 SA. The Shadow 2 SA is a single-action only handgun with a lighter single-action trigger compared to its other Shadow 2 counterparts. Externally, the Shadow 2 SA is identical to the standard versions with the same ergonomics and aggressively-checkered aluminum grips for a solid hold. The key difference is that the hammer has to be manually cocked—if it is forward— in order to fire, lacking the double-action feature of others.

The Shadow 2 SA is chambered in 9 mm Luger and hold 17 rounds in the magazine. The magazine release features an extended pad much like the other Shadow 2 series and is three-position adjustable. It also features an ambidextrous manual thumb safety. The front sight hold a red fiber optic for increased visibility. The rear sight is a black HAJO—adjustable for elevation and windage. The barrel is 4.89" long, giving the pistol an overall length of 8.53" at a weight of 46.5 oz empty. This is fairly light, considering it's comprised of a steel lower frame instead of aluminum. The grips and trigger shoe can be customized in different color options, allowing the owner to personalize it to their specific tastes.

The features mentioned above make the Shadow 2 SA a good choice for 3-Gun competition or just standard range shooting, especially the trigger. Due to its single-action only trigger, the Shadow 2 SA has a shorter, crisper and more consistent trigger pull than its double-action/single-action cousins. This lighter trigger pull results in greater accuracy in general, due to the reduced force exerted onto the trigger to pull it, cutting down on horizontal pull as a result. The CZ Shadow 2 SA has a MSRP of $1,349. For more information, please visit cz-usa.com.