Support NRA American Rifleman
DONATE
1791 Gunleathe
r—known for its line of leather and Kydex holsters and gunbelts—is releasing a new concealable holster: the Smooth Concealment Fair Chase. These are unique in that they are made of whitetail deer skins sourced from American hunters and animals that were ethically harvested. Deer skin was selected for the construction of these holsters, since it is thin and breathable, yet still one of the three strongest leathers available on the conventional market. The inclusion of deer skin also makes theses holsters very comfortable and accommodating for several body types.
The Fair Chase was specifically designed for concealed carry, a large reason for why deer hide was selected. The Fair Chase is meant to be as thin and comfortable as possible while holding a variety of handguns from micro to fullsize, semi-automatic or revolver. The holster is strong and flexible enough to provide solid retention and protection for the firearms while still allowing a fast draw. They are also lined with suede to provide increase comfort for the wearer. This is bolstered with the inclusion of a sweat guard and reinforced metal clip for a comfortable appendix inside-the-waistband carry.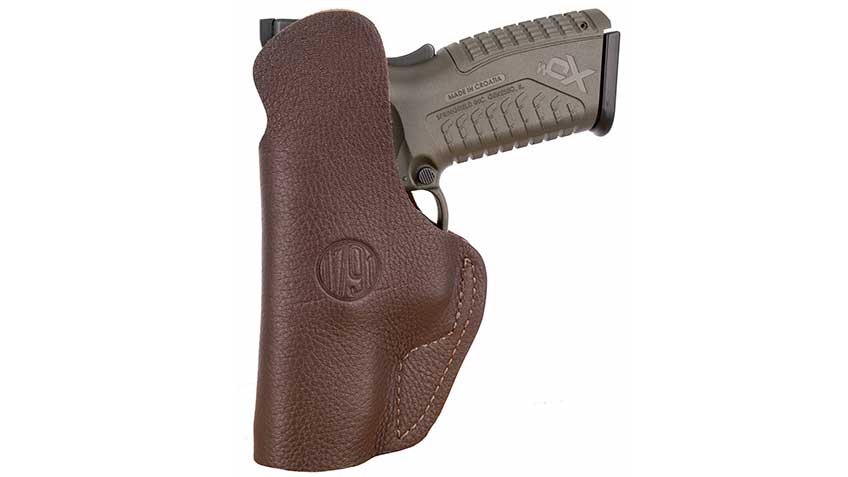 Each Fair Chase holster is individually handcrafted to ensure quality. The construction includes reinforced stitching to increase longevity and wear resistance. The holsters accommodate a wide range of firearms, with several basic frame styles and sizes from which to choose. It uses an open-top design to allow a fast draw without the need for releasing a retention strap, all while using the compression of the waistband and leather to retain the firearm. The Fair Chase comes with a lifetime warranty for the original buyer. Currently, only right-handed models are available for sale. MSRP is $60. For more information on the 1791 Gunleather Fair Chase, please visit
1791gunleather.com
.