by
John Zent, Editor Emeritus
posted on January 3, 2020
Support NRA American Rifleman
DONATE
The new Savage Renegauge says its name in a way that's bound to draw your attention. Yes, it's a shotgun, and quite unlike any Savages of the past. Practically all shooters know the brand for top-performing bolt-action rifles and myriad rimfires, plus its more recent MSRs on the AR-platform. But actually the 130-year-old company has roots in shotguns stretching from classic A.H. Fox doubles to the current Stevens imports and bolt-action Savage 212 series of slug, buckshot and turkey specialists.


CEO Al Kasper, who last year put together an investor group to purchase Savage from Vista Outdoor, observed, "Historically shotguns are part of our heritage, and now we are continuing that. When we were in the position to make new investment, we said: 'For growth, we need to get into the next logical segment, which is shotguns.' But it had to be something unique, something special. It's never been our style to come out with me-too stuff." 




Indeed, the Renegauge is a new breed altogether. Chambered for now in 12 gauge, 3" only, it is designed to be a rugged, shoot-it-everyday workhorse, capable in diverse scenarios and requiring little maintenance. Company engineers spent more than seven years poring over every detail that makes a shotgun worthy—fit, function, handling characteristics, recoil management and styling. And take note, according to Kasper, they were not trying to build "a good gun for the money," they were intent on "building the best gun, period."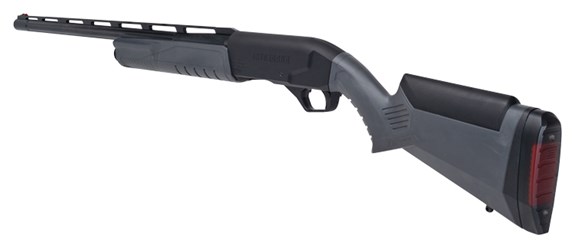 After a couple false starts over the course of a lengthy incubation, lead developer John Linscott devised a proprietary gas management system that's likewise unique and as innovative as any currently in use. The patented Dual Regulating Inline Valve system (D.R.I.V.) is designed to siphon off only as much of the propellent gas as needed to cycle the action and does so with everything from mild target rounds to the stoutest magnums. It relies on eight pinhead-sized ports located on the underside of the bore where they link directly to the pair of spring-loaded valves. Incoming gas opens the valves just long enough to punch a short-stroke piston that in turn gives a hard shove to the action bar assembly on which the bolt and its rotating locking head are fixed. But after admitting the finite amount of gas needed for that operation, the valves close, and any remaining gas escapes forward.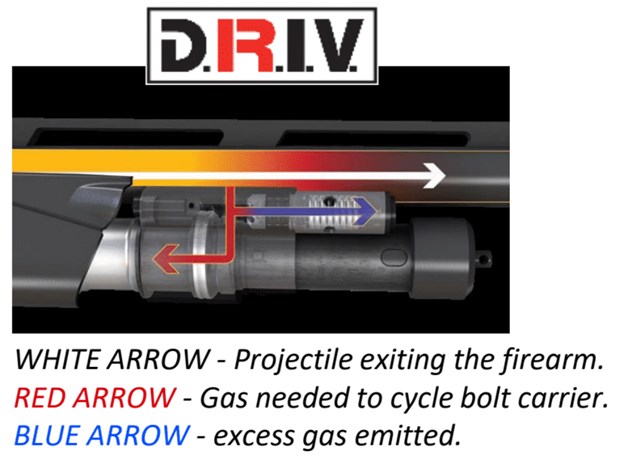 Regulating the gas governs the force of the retracting action-bar assembly, thus limiting the amount of recoil. A second in-board recoil check is a buffer rod extending from the rear of the receiver into the buttstock. It acts as a shock absorber when the action mechanism completes its rearward travel. And by then, the action return spring (which encircles the magazine tube) has fully compressed, providing yet another brake on felt recoil.
But that's not all that makes the Renegauge so manageable that every NRA Publications editor who's fired it has mused that the new gun could be the softest-shooting 12-gauge ever. The stock will custom-fit each user's anatomy and shooting style. Interchangeable inserts make it easy to adjust length of pull and comb height, and further adjustments can be made to the buttpad's vertical position and pitch (angle). A shotgun that truly fits eases target acquisition by aligning the shooter's eye with the sighting rib, encourages proper cheek weld, and directs recoil laterally into the shoulder. Lessons learned via Savage's award-winning AccuFit rifle stocks will now similarly benefit shotgunners.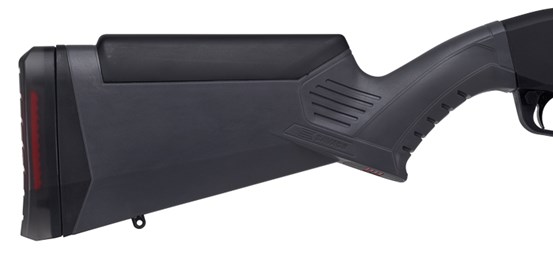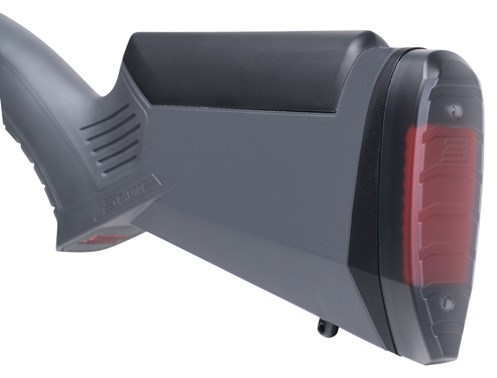 At just under 8 lbs., the Renegauge is no lightweight, but our testers felt it balanced well and possesses lively shouldering and swing dynamics. Along with shooting clays, editors took part in pre-release field trials, including stints in boats rolling in heavy surf and layout blinds. However, even under those awkward conditions, we found the handling smooth and intuitive.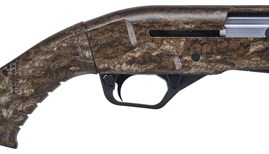 Better yet, whether live birds or clay targets, hits came readily and exceeded most shooters' expectations. Contributing factors included the gun's controls, notably a trigger that is factory-set at 3 1/2 lbs., more like one of the maker's trend-setting rifle AccuTriggers than those we're accustomed to on field shotguns. The bolt handle and release are plenty big enough without being oversized, and the loading gate ushered in fresh shells without a hitch. We also appreciated the bright red fiber-optic front bead, which comes mounted in a sturdy steel ventilated rib.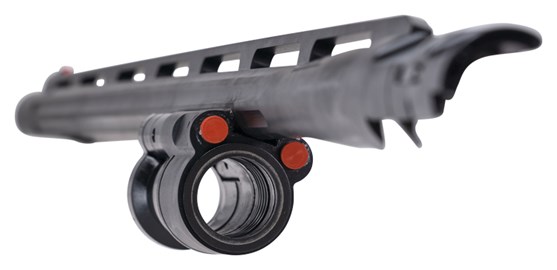 For durability's sake the internal, reciprocating components are chrome-plated, and the barrel is coated in melonite. Thanks especially to the one-piece action-bar assembly, take down and cleaning are simplified, and because the TIG-welded assembly is self-contained and held to exacting tolerances for straightness, according to Savage, we can't foresee long-term maintenance issues cropping up.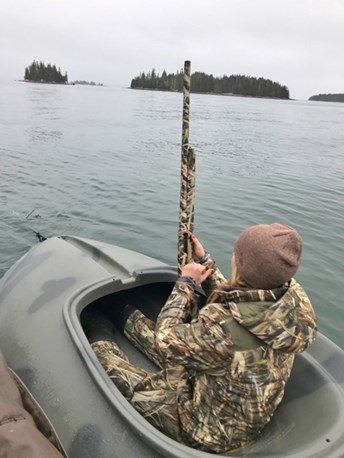 Three basic Renegauge models are on tap for 2020. Commonly they are equipped with synthetic stocks and are sold with locking, TSA-compliant hard cases and a selection of choke tubes. The lines are trim but rather angular, especially at the pistol grip, and the fore-end bulges on each side to house the gas release valves. The Field and Waterfowl versions are offered with either 26" or 28" barrels, but differ in stocks, the former in black, while the latter is camouflaged in Mossy Oak Shadow Grass Blades. The Turkey carries a bobbed 24" barrel, is decked out in either Mossy Oak's Bottomlands or Obsession patterns, and its choke selection includes an extra-full tube.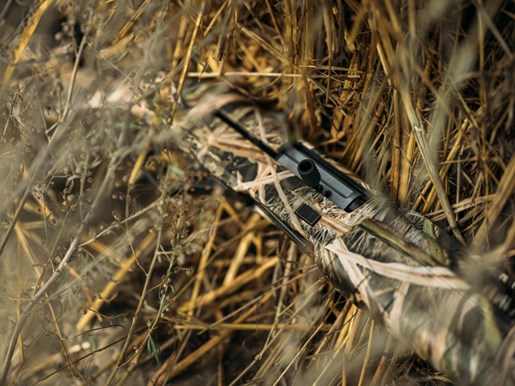 Earlier we mentioned important changes at Savage, but developing high-end guns competitive with any in their respective categories actually goes back at least a decade, according to Al Kasper. Clearly he—and everyone at Savage—is ready to change the company's image as well by taking on the leaders in an entrenched market niche. So don't count on finding the Renegauge in the bargain bin at your local firearm dealer. With MSRPs set at $1,450-$1,550, it's closer to the top of the market than the bottom. Time will tell if that ambition holds, but nothing we have seen of the new shotgun suggests it is unrealistic.






Additional Reading:
Accufit: The New Shape of Savage