by
Mark A. Keefe, IV, Editorial Director
posted on August 30, 2019
Support NRA American Rifleman
DONATE
The new Taurus G3 is a gun that fits into one of the most popular classes of defensive handgun, and that is the G19-sized pistol—big enough to be shot well but also still appropriate for daily carry. Fitted with a 4" barrel and weighing about 25 ozs. unloaded, the G3 is 7½" long while being just under 5¼" high with the standard 15-round-capacity flush fitting magazine—10 and an extended 17 rounders are available.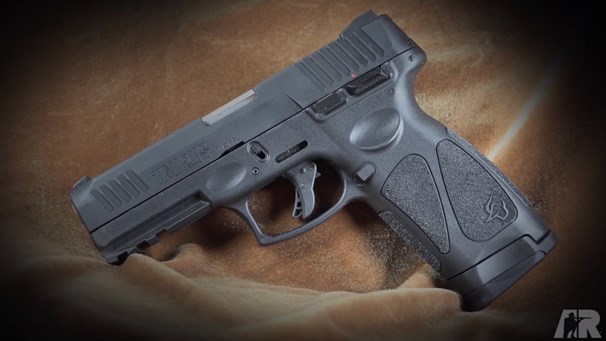 The Taurus G2, you might recall, became a very influential gun in that it signified a new emphasis on quality from Taurus, as well as the fact it was intended for discreet carry. But the really attractive feature of the G2 was its price, sometimes selling in the sub-$200 range. More importantly for Taurus, the return rate on the G2 was greatly diminished. It rebuilt confidence with consumers and gun shops—making way for guns like the TX22 and now the G3.
Taurus has positioned the Brazilian-made G3 with a suggested retail price starting out at about $350, depending on finish and magazine options. But what do you get for that money? It is a striker-fired, polymer-frame, steel slide 9 mm Luger with most features expected, and a twist in its operation. The grip frame has stippled panels that help keep the gun in the hand, and the circumference of the frame is thinner than quite a few other guns in this class, which small-handed shooters will appreciate. It measures 1.25" across side-to-side, but much of that is because of the manual safety, with the slide and frame coming in at about an inch. There are also recesses molded into the frame above the trigger guard for the trigger finger to rest when the gun is not in use; Taurus calls them "Memory Pads." There are short thumbshelves on the grip, which may be there just to help with the import points, but were not ergonomically distracting.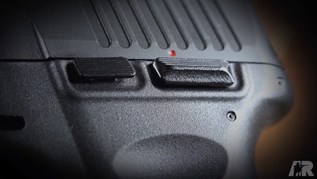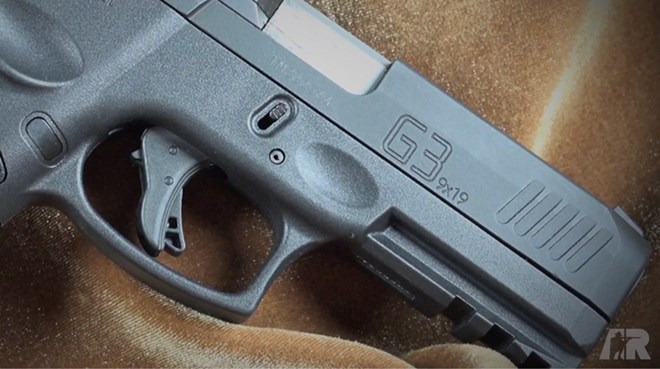 The manual safety is frame mounted on the left side, and it is not bilateral. There is a separate safety inside the trigger blade, and there is a loaded chamber indicator. Inside, Taurus added a striker block located at the rear interior of the frame at the end of the chassis. This prevents the striker from going forward unless the trigger is fully depressed, mechanically preventing discharge if the gun were to be dropped.The reset of the trigger is not short, which seems to be all the rage these days, and that is because it does more than just move the sear to allow the striker to go forward once.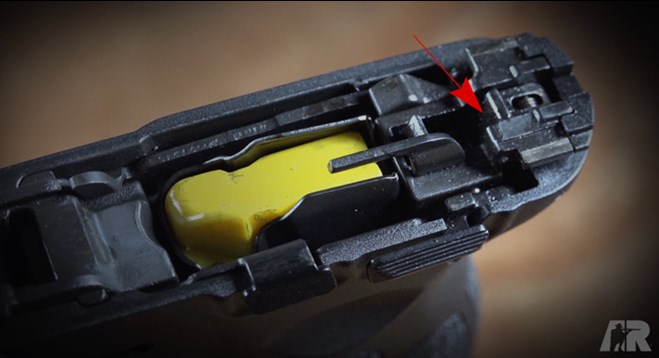 This gun, like many other previous Taurus designs, offers a second-strike capability. If the gun doesn't fire the first time, simply pull the trigger again and perhaps it will ignite a recalcitrant primer.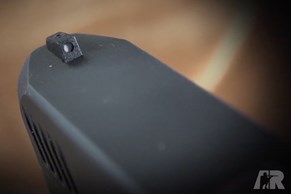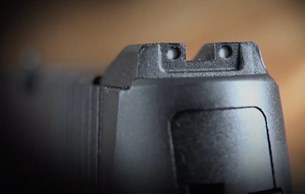 Sights are white three-dot with a fixed front and a windage adjustable rear, low profile and somewhat utilitarian.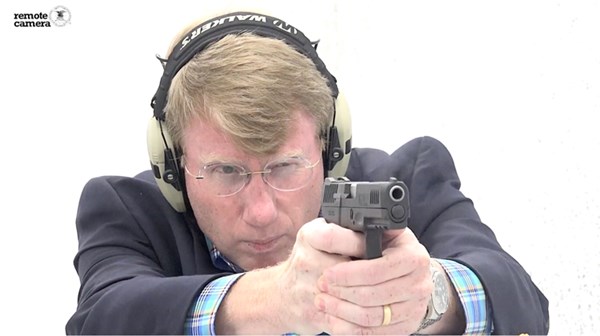 After firing the G3, I must say that if you've been firing Glocks recently, the double-strike trigger takes a little getting used to, but the ergonomics of the frame and shootability of the gun impressed me. Did I mention it starts out at about $350? The G3 marks a new chapter in the modern Taurus story, and even in a very crowded market of personal-protection handguns, I believe it will make its mark.

Specifications:
Manufacturer: Taurus
Model: G3
Chambering: 9 mm Luger
Magazine: 10, 15 or 17 (with extended magazine)
Finish: Matte Black / Matte Stainless
Grip/Frame: Polymer
Firing System: Single Action with Restrike Capability
Action Type: Striker
Safety: Manual and Trigger Safety, Striker Block
Sights Front: Fixed (White Dot)
Sights Rear: Drift Adjustable (White Dots)
Slide Material: Carbon Steel, Stainless Steel
Slide Finish: Matte Black / Matte Stainless
Overall Length: 7.30"
Overall Width: 1.25"
Overall Height: 5.20"
Barrel Length: 4.00"
Weight: 25 oz. (unloaded)
Magazines Included: 2x10, 2x15, or 1x15 and 1x17
Packaging Size: 12.5" x 6" x 1.75"
Packaging Weight: 2.75 lbs.
Additional Feature: Picatinny Rail (Mil-STD 1913)
MSRP: $346-$360