by
posted on January 12, 2018
Support NRA American Rifleman
DONATE
SIG Sauer
has customized its popular P938 compact 1911-style 9 mm pistol into a patriotic statement piece, designed to show support for the American flag, the National Anthem, American troops and first responders. The special commemorative edition, made in Newington, N.H., features 
a slide engraved in the likeness of the American flag with the word "STAND" boldly displayed on the ejection port side of the gun. It also has custom black grips featuring a medallion embossed with a flag in flight. The gun maker teamed up with United Sporting Companies to offer this unique firearm and to donate a portion of the proceeds from the sales to H.A.V.A. (Honored American Veterans Afield), which works with wounded veterans and active-duty military, and C.O.P.S. (Concerns of Police Survivors), which helps support the families of fallen law enforcement officers.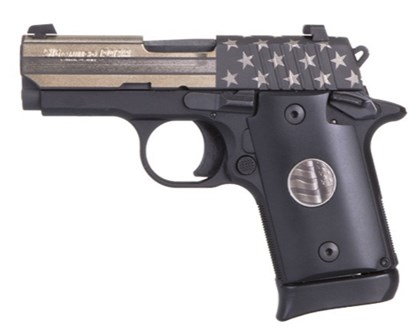 "When United Sporting Companies approached us with the STAND concept, we immediately thought it was an outstanding idea to show support for our country and our flag, and all they stand for," said Tom Taylor, chief marketing officer and executive vice president, commercial Sales. "The concept of supporting veterans and first responders made the idea even more compelling."
Brad Johnson, CEO of United Sporting Companies, said, "Our veterans and first responders are the finest examples of what we as a country have to offer. Their selflessness and commitment to put the needs of others above their own deserves our admiration and eternal gratitude, and we should all do what we can to support those who have given so much."
Look for variants of the STAND product in a SIG Sauer P238 and 1911 in the near future.
The P938 is the 9 mm version similar in size to SIG Sauer's best-selling P238 .380 ACP cal. pistol. A single-action-only trigger, coupled with full-size SIGLITE night sights and the ability to pack seven plus one rounds into an all-metal frame and a polished and engraved stainless steel slide make this concealed-carry firearm a hit with fans of the 1911. Thumb safety, magazine release and slide stop lever are in familiar places, while its ambidextrous safety makes the P938 desirable for left- and right-handed shooters.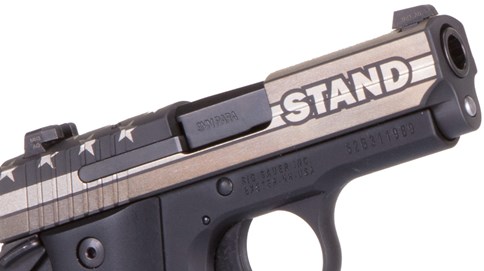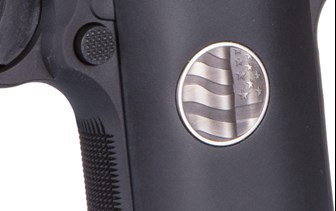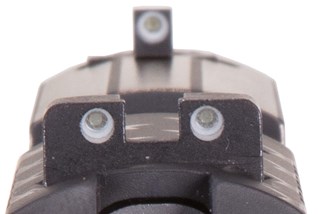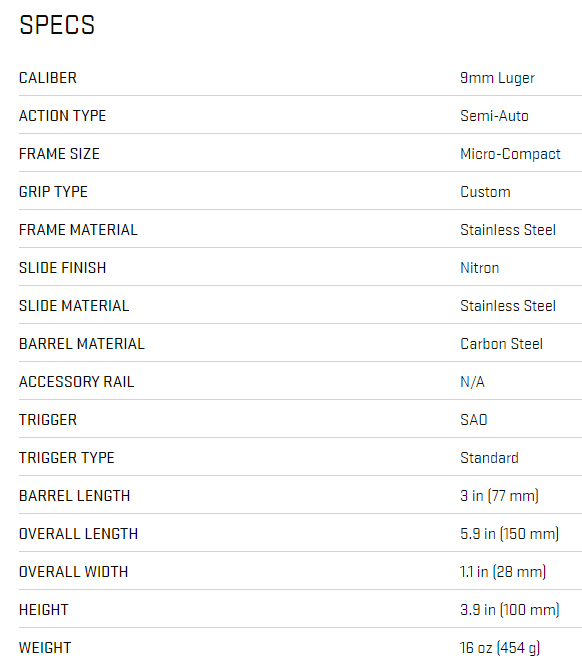 For more information, visit SIGSauer.com.