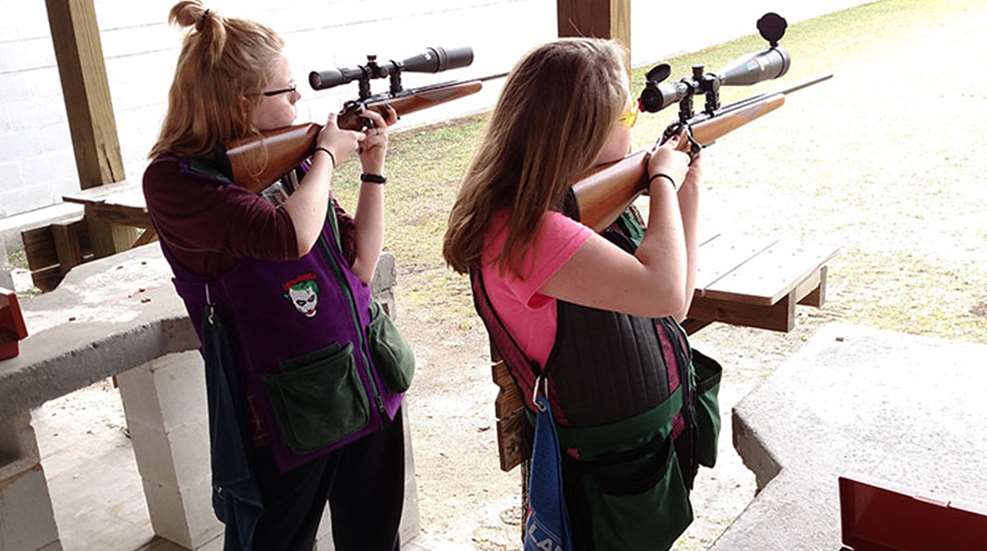 Sixteen-year-old Cora Heisterkamp and her 12-year-old sister Abbey of Georgia both competed in the Florida Smallbore Silhouette State Championship in Jacksonville, Fla., last weekend. For both junior shooters, this was the first major match of this year.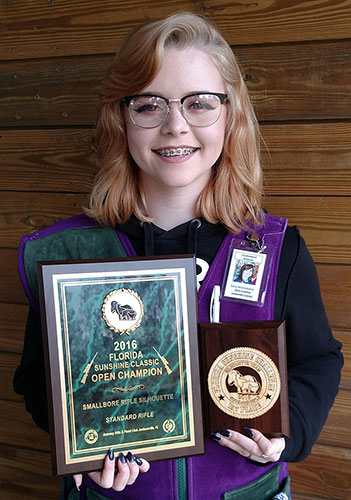 Cora competed at this match for the first time last year, winning both High Junior and First Place AA. She went on to win First Place AA at both of the Georgia and Tennessee smallbore silhouette championships to round out the 2015 season.
Cora's younger sister Abbey wanted to join in the fun at the match this year. Both girls worked very hard all winter to prepare, visiting several nearby clubs to compete in NRA sanctioned matches. Cora has come a long way since last year; she's now a AAA shooter all around and just a few shots away from graduating to Master Class in Standard gun.
Cora assembled her own three-person team at the match, consisting of herself, her sister Abbey and a fellow adult shooter. Cora's team won first place in the Standard Rifle class by a large margin. Cora was also the Open State Champion, the highest award an out-of-state competitor can win at the match. Cora's score tied that of the overall champion from Florida.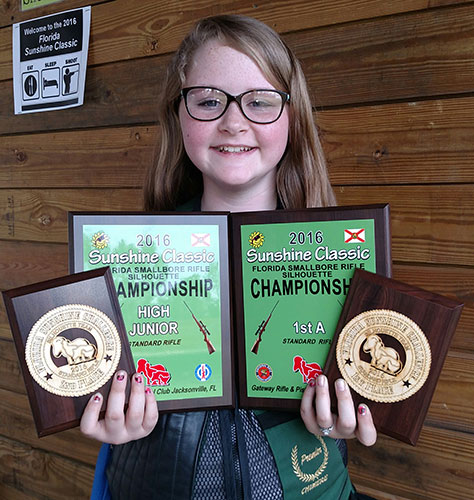 A few weeks prior to the championship Abbey graduated from B Class to A Class. She worked very hard to gain the skills necessary to outshoot seasoned A Class silhouette competitors. The result was winning the individual A Class State Championship, as well as High Junior honors.
In Hunter Rifle Class, Cora scored only four points below the Overall Champion from Florida. At the conclusion of the match, Cora was called for a sudden death shoot-off against two other AAA shooters for the "High Turkey" award. Cora won the shoot-off with her first shot.
In her second match, Abbey surprised herself by scoring two classes above her own (A to AAA). This automatically graduated Abbey to AAA class. Abbey was AA State Champion and her shooting performance definitely surpassed expectations.
Learn more about NRA Championships here.