by
Mark A. Keefe, IV, Editorial Director
posted on December 5, 2014
Support NRA American Rifleman
DONATE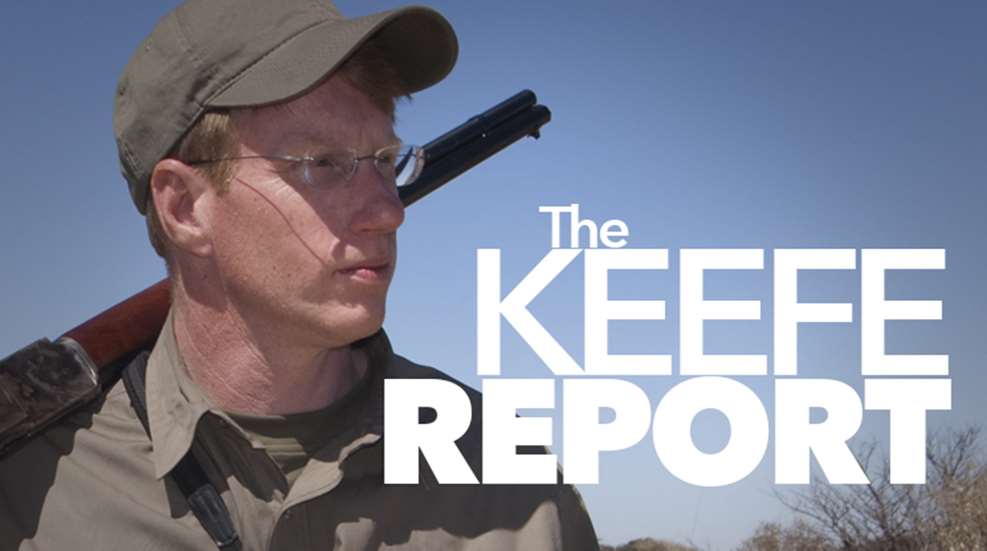 There's a modern trend going on with a retro cartridge these days. Evidence of it can be found in the SIG Sauer 556R (rumored to have been developed at the behest of a specific high-speed military customer) and then there is the brand new CMMG MK47 Mutant. Essentially these are Western SIG or AR-based rifles or carbines chambered for the 7.62x39 mm cartridge that do not come with the limitations of the AK-47 platform-but do employ the AK magazine. And, for military operators, there is less of training curve (which is somewhat important for guys who train all the time). I was once told regarding such guns, "There are times and places you just don't want to leave Lake City 5.56 on the deck." That is but one explanation as to why we are seeing more and more contemporary AR-style rifles chambered for the Soviet M43 cartridge.
Originally developed for use on the Germans during World War II (December 1943), the cartridge we know as the 7.62x39 mm cartridge was first used by the Red Army in the Simonov SKS carbine in 1945 and then became almost synonymous with the world's most produced firearm, the Avtomat Kalashnikova or AK-47. If being 71 years old does not qualify a cartridge for "retro" I'm not sure what would.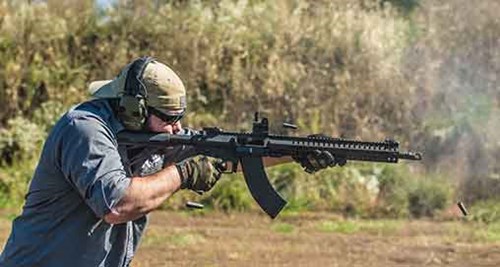 But it turns out the 7.62x39 mm has many advantages for civilians as well. First of all, with a bullet designed for expansion, it is a pretty good short- to medium-range hunting cartridge. You doubt me? Ballistically, it delivers similar performance to the venerable .30-30 Win. No one doubts the hunting credentials of that cartridge. And the 7.62x39 mm offers intermediate .30-cal. power out of the basic AR platform, on the cheap.
Bill Ruger recognized the cartridge's potential when he introduced his Mini-30 carbine back in 1987. And, of course, Colt started chambering its Sporter in 7.62x39 mm in 1992 (although neither of those used an AK magazine), and other makers have followed suit since. ArmaLite, Bushmaster, Del Ton, Doublestar, DPMS, MGI Olympic and Rock River have offered complete rifles and/or uppers for the AR platform in 7.62x39 mm. No doubt there are others; likely with more on the way.
Unlike when Ronald Reagan challenged, "Mr. Gorbachev: Tear down this wall!" there are plentiful, affordable, reliable magazines available. Some are even made in the United States out of polymer, such the Magpul and ProMag. In case you had not noticed, the AK in all its guises, military and civilian, is somewhat "dimensionally forgiving." Not so the AR. The latter rifles and carbines tend to shoot well because they are (mostly) made with tight tolerances to a specific Technical Data Package.
Having good, consistent magazines makes designing a firearm for 7.62x39 mm ARs much easier (the easiest way to ruin a good gun design is to use a bad magazine). The AK magazines is very good indeed, but don't expect dimensional uniformity. No doubt Peoples Collective Steel Stamping and Tractor Factory No. 261 has quality control in place, but it in no way matches that of a modern American injection molding plant. Or even a plant making magazines for competition in the consumer market (i.e., the Gibbs Rifle Co. magazine) not one trying to meet the Commissar's latest five-year plan of 40 years ago.
But the real reason why ARs in 7.62x39 mm are coming to the forefront is affordable ammunition. Essentially, you can spend as much as you want on 7.62x39 mm. Want American-made, boxer-primed, brass-cased hunting loads? No problem. New lacquered steel-case production from a former Warsaw Pact plant? Got it. How about cheap corrosive stuff unearthed under a former Soviet warehouse? You can take your pick, and it's usually in stock.