Support NRA American Rifleman
DONATE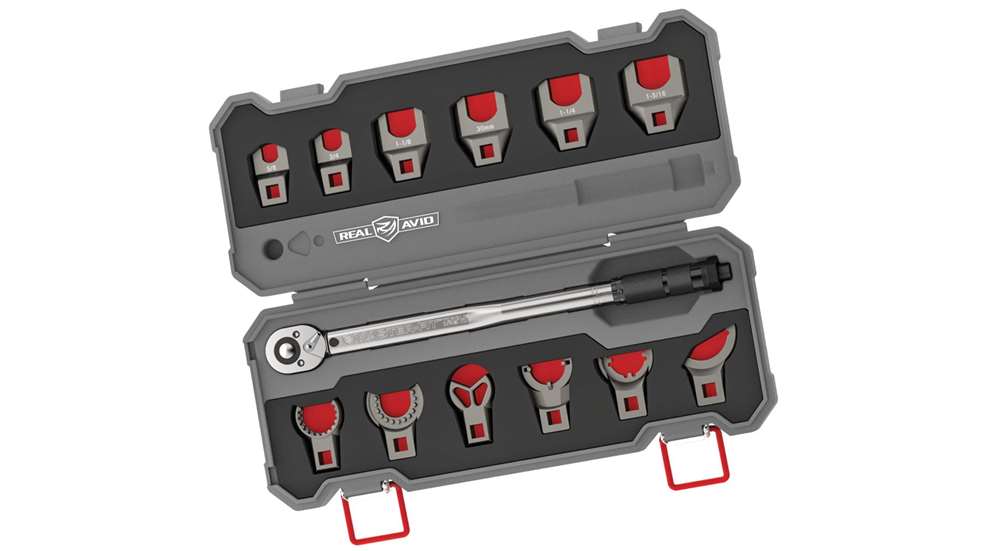 Pairing the company's heavy-duty Master-Fit 1/2" ratcheting torque wrench with a comprehensive assortment of 12 single-purpose crowfoot wrenches compatible with the AR-15 platform's most common barrel nut, muzzle device and castle nut sizes, Real Avid's 13-Piece Master-Fit Wrench Set is poised to provide the at-home gunsmith with professional-grade tool to get the job done.
Each of the 12 interchangeable heads are made from titanium-coated stainless steel, and all parts are contained within a foam-lined, hard-sided storage case. The company's Master-Fit wrench is designed to give precise torque values, an adjustment range of between 10 and 150 ft.-lbs. is allotted. A helpful instruction guide is also included that outlines exactly what each wrench is used for, so beginners don't have to feel overwhelmed.
Suggested retail pricing for the tool set is $300. For more information, please visit realavid.com.