Support NRA American Rifleman
DONATE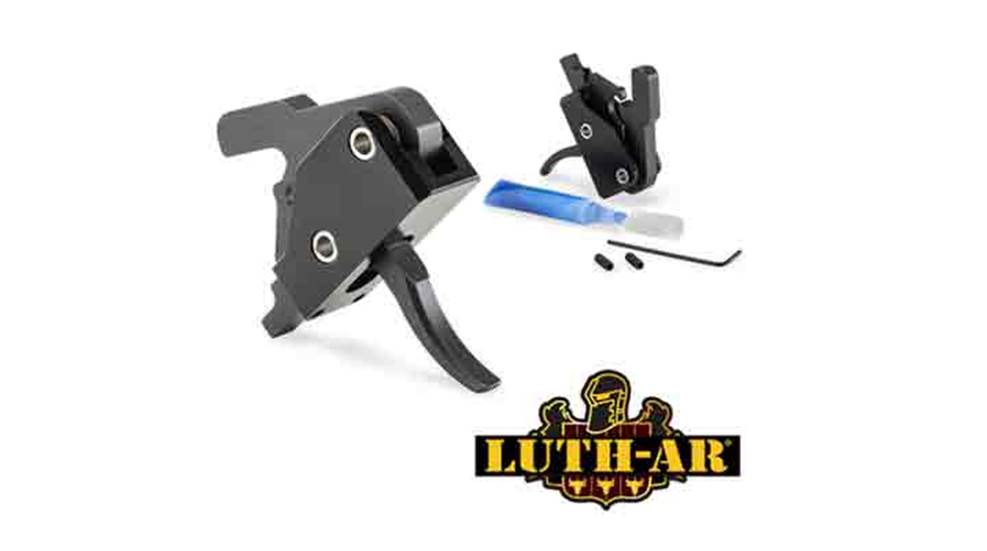 Over the past decade, several companies have released quality trigger upgrades for the AR-15 platform and the less-than-desirable mil-spec trigger that many come with from the factory. Luth-AR has joined this trend with the release of its new Modular Trigger Assembly for the AR-15 platform.
The Modular Trigger Assembly (MTA) is a one-piece trigger pack that drops in to any standard AR lower receiver and attaches with standard trigger pins. The components of the MTA, including the hammer and trigger shoe, are contained within the billet trigger housing to make it easy to drop into the lower receiver. It is made of 6061 aluminum and has a hard-coat black anodized finish.
Internal components of the MTA are precision cut with a EDM process out of A2 tool steel. The parts are also heat treated to 40-45 HRC for increased durability and longevity. These components are also black nitride finished. The MTA is single stage, and the springs are tuned to a pull weight of 3.5 lbs. with a consistent feel, thanks to the use of SST bushings.  
Also found on the trigger housing are the screw points for two set screws at the back end. These set screws provide tension on the trigger pins, which could otherwise become loose and fall out, as can be the case with other drop-in trigger groups. The MTA is compatible with .22, .223 and .30 cal. AR platforms currently on the market. The Luth-AR MTA has a suggested retail price of $150. For more information on the Luth-AR Modular Trigger Assembly visit luth-ar.com.