by
posted on April 24, 2020
Support NRA American Rifleman
DONATE
After its first handgun, O.F. Mossberg & Sons, Inc. followed along the bolt-action rifle and shotgun path for a full century, but it was in 2019 that the legacy brand expanded on its first, four-barreled rimfire Brownie pistol with a modern design, and it did so in the form of a polymer-frame striker-fired option: the MC1sc.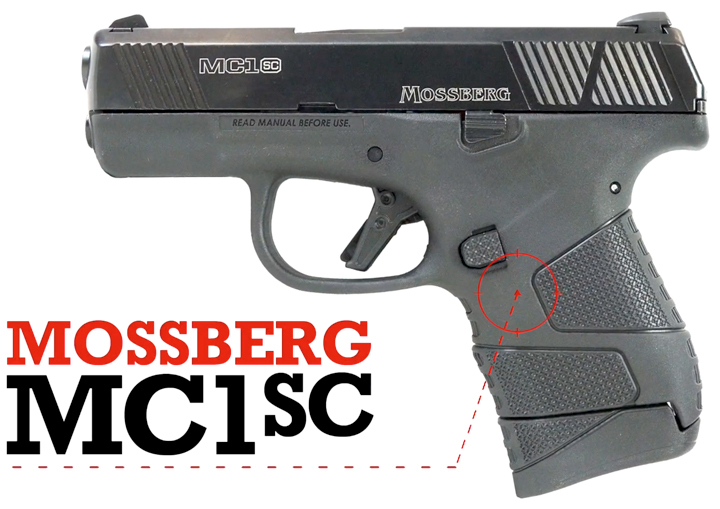 The Mossberg Carry 1 Subcompact—or MC1sc—enters the field of subcompact defensive pistols swinging a button-rifled, 3.4" barrel built of 416 stainless steel and measures 4.3"-tall and 6.25"-long.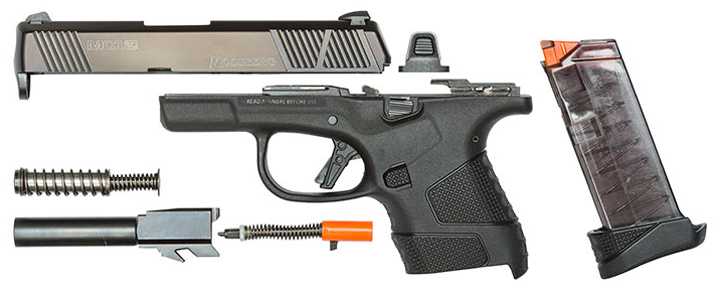 Unloaded, the 9 mm Luger-chambered MC1sc weights a svelte 19 ozs. Mossberg provides a six- and seven-round translucent magazines with this pistol. Additionally, G43 magazines from Glock reliably function in the MC1sc.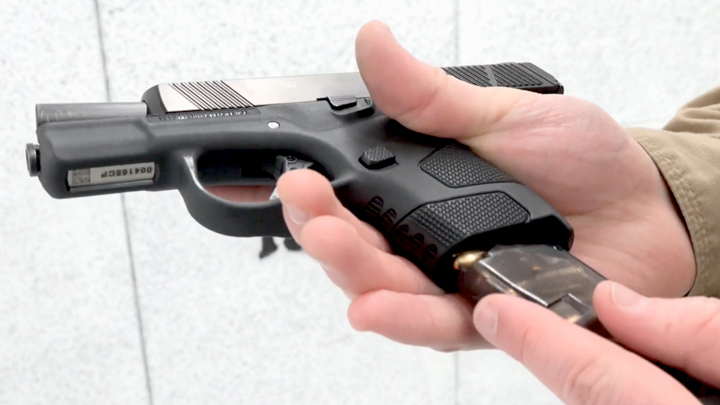 From the top down, Mossberg provides standout ergonomic and necessary components for every-day carry. The gun's well-textured grip frame houses a flat-faced trigger with included passive trigger safety. The magazine release is universal and can be manipulated for left- or right-handed shooters.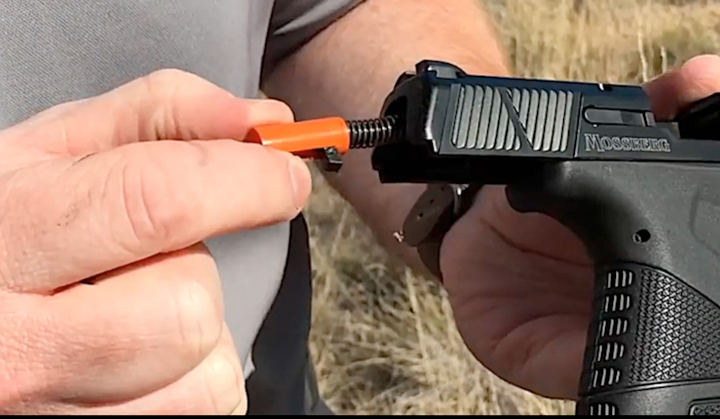 The trigger's guard mates with the grip with a relieved undercut and an upswept beavertail at the rear combine to create attributes conducive for instinctive shooting and recoil management. The slide of the MC1sc was treated with a DLC finish for extreme corrosion protection and all of the edges, except for the two sections of cocking serrations, have been dehorned, or beveled, to eliminate the potential for snagging.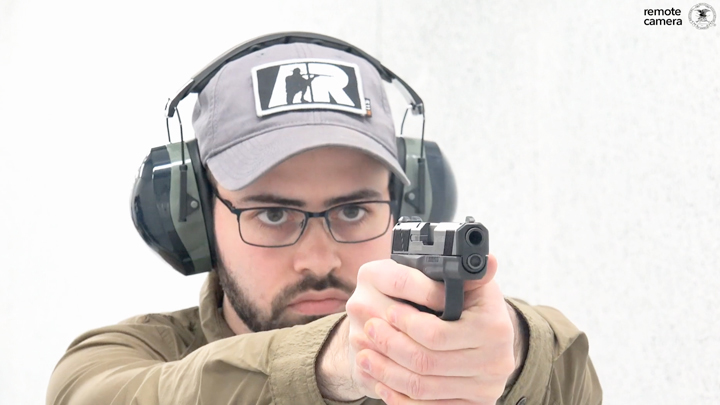 Putting rounds on target is aided by Mossberg's three-dot sight configuration set in dovetails. Disassembly of the MC1sc incorporates a system unique to Mossberg—the stainless steel slide's back plate utilizes a push-button feature that grants access to the gun's orange-shrouded striker assembly. Once removed, the slide can be removed from the frame.

To learn more about the single-stack, striker-fired Mossberg MC1sc, watch our NRA Gun of the Week video above.

Mossberg MC1sc Specifications
Manufacturer: O.F. Mossberg & Sons, Inc.
Model: MC1sc
Action Type: recoil-operated, semi-automatic center-fire pistol
Chambering: 9 mm Luger
Barrel: 3.4" stainless steel
Frame: black polymer
Trigger: striker-fired; 5-lb. pull
Magazine: six- and seven-round detachable box
Sights: low-profile, three white dot; dovetailed
Height: 4.3" w/ flush-fit magazine
Length: 6.25"
Width: 1.07"
MSRP: $425

Further Reading:
Tested: Mossberg's MC1sc Pistol
Exploded View: Mossberg Brownie Pistol
This Old Gun: Mossberg 142K
The Keefe Report: The Mossberg That Never Was
Range Review: Mossberg 940 JM Pro
Mossberg .410 Shotguns for Home Defense


---

Extras:
NRA Gun of the Week: Mossberg 590M Shotgun


NRA Gun of the Week - Mossberg Patriot Vortex Series


NRA Gun of the Week: Mossberg 500 ATI Scorpion


NRA Gun of the Week: Mossberg 590 Shockwave


NRA Gun of the Week: Mossberg MVP LR Tactical Bolt-Action Rifle

First Look: Mossberg MC1sc Pistol