by
posted on October 14, 2022
Support NRA American Rifleman
DONATE
Davidson's was founded in 1932 as an auto-parts supplier, and the company expanded into firearms distribution in the 1980s. Today, it's one of the largest firearm distributors in the United States. Due to its prominent position in the marketplace, the company is able to work with firearm manufacturers across the nation and the world to develop exclusive offerings and specially finished models you'll find nowhere else. One of those models is the Pietta 1873 RIO. Watch the video above to see the exclusive Pietta on the NRA Tech Range.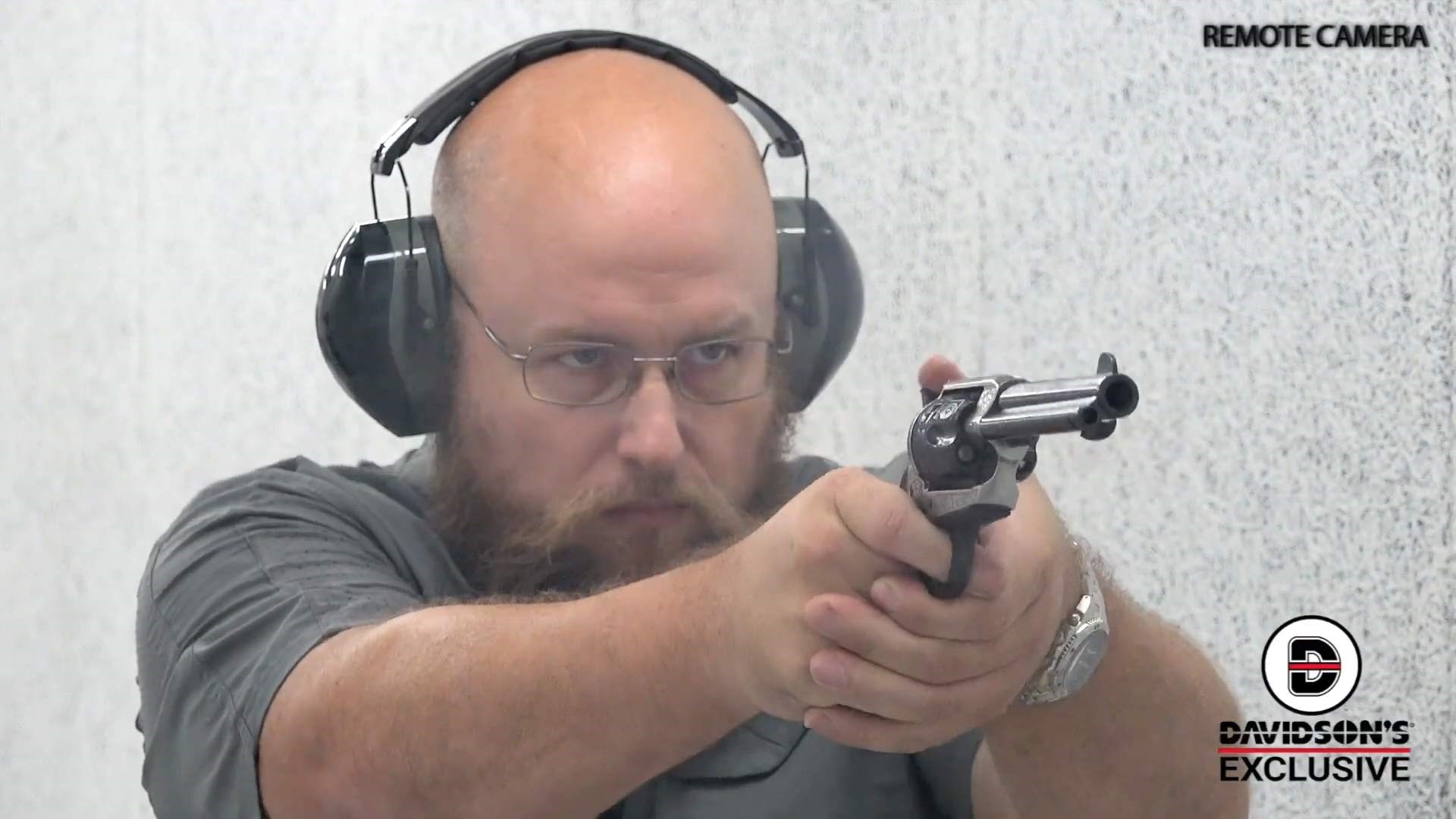 The Davidson's Exclusive Pietta 1873 RIO is an artfully crafted single-action revolver built to harken back to the glory days of the Old West, all while remaining a great shooter for the range. Pietta's offered dozens of variations in its 1873 revolver lineup, which was built as a tribute to the classic Colt Single Action Army. For the Davidson's 1873 RIO, the company started with a silver-finished steel frame that's been embellished with scroll engraving. The trigger guard, hammer, barrel, ejector-rod housing and grip frame have all been treated with a deep blued finish, and further scroll embellishments can be found on the sides of several of these blued components. Preserving the blacked-out look of the grip frame is a one-piece "Ultra Black" grip.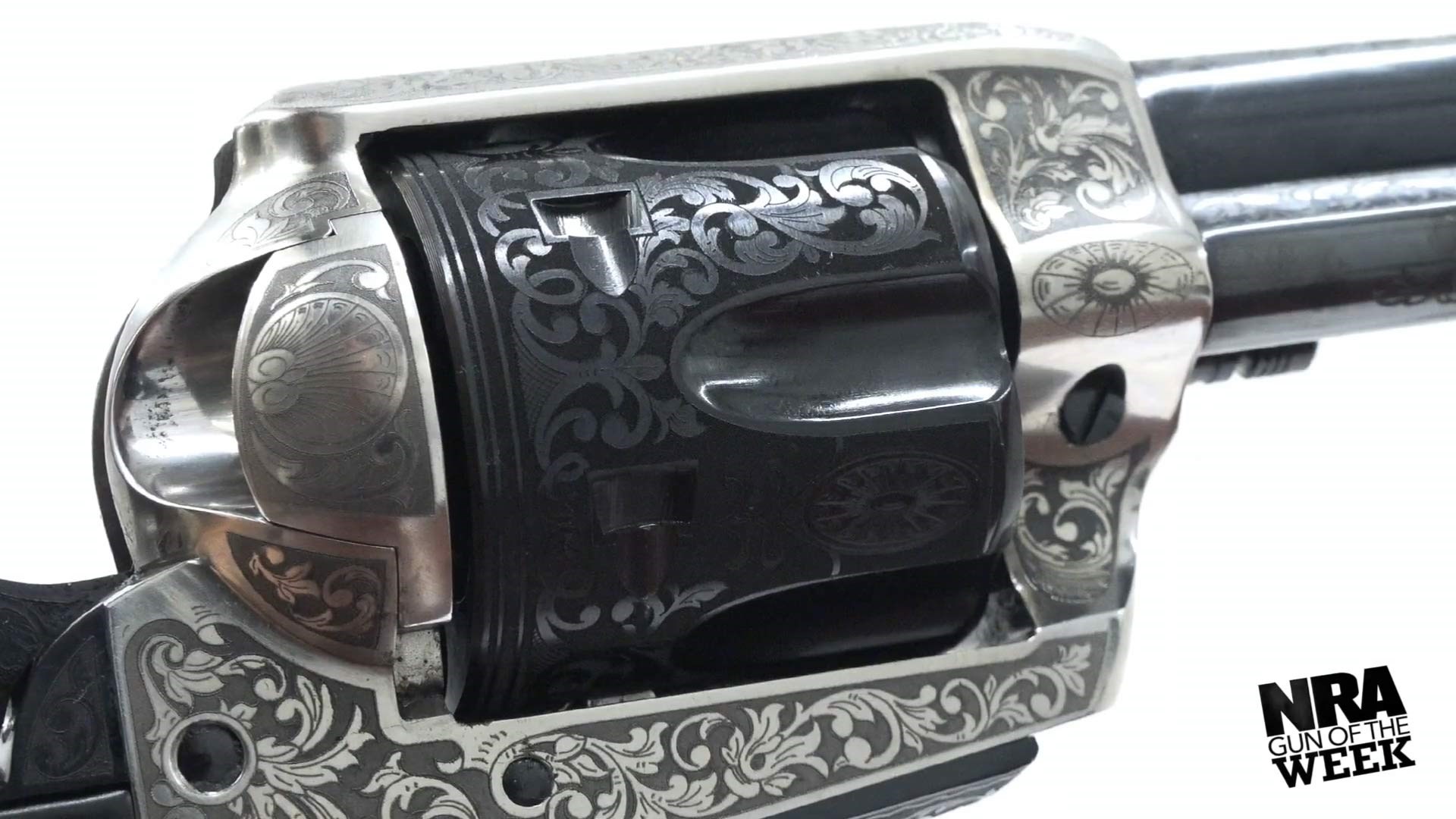 In keeping with the traditional design of the Single Action Army, the Davidson's 1873 RIO features a prominent fixed front sight that's viewed through a slot in the top strap of the silver frame once the hammer is cocked. As a single-action design, in true Colt style, the gun features a side-mounted loading gate and a hammer that must be cocked for every shot fired. In addition, the embellished cylinder offers room for six rounds of .45 Colt and despite this capacity, the Pietta-produced design incorporates a traditional fixed firing pin attached to the hammer rather than using a transfer bar like more modern revolver models.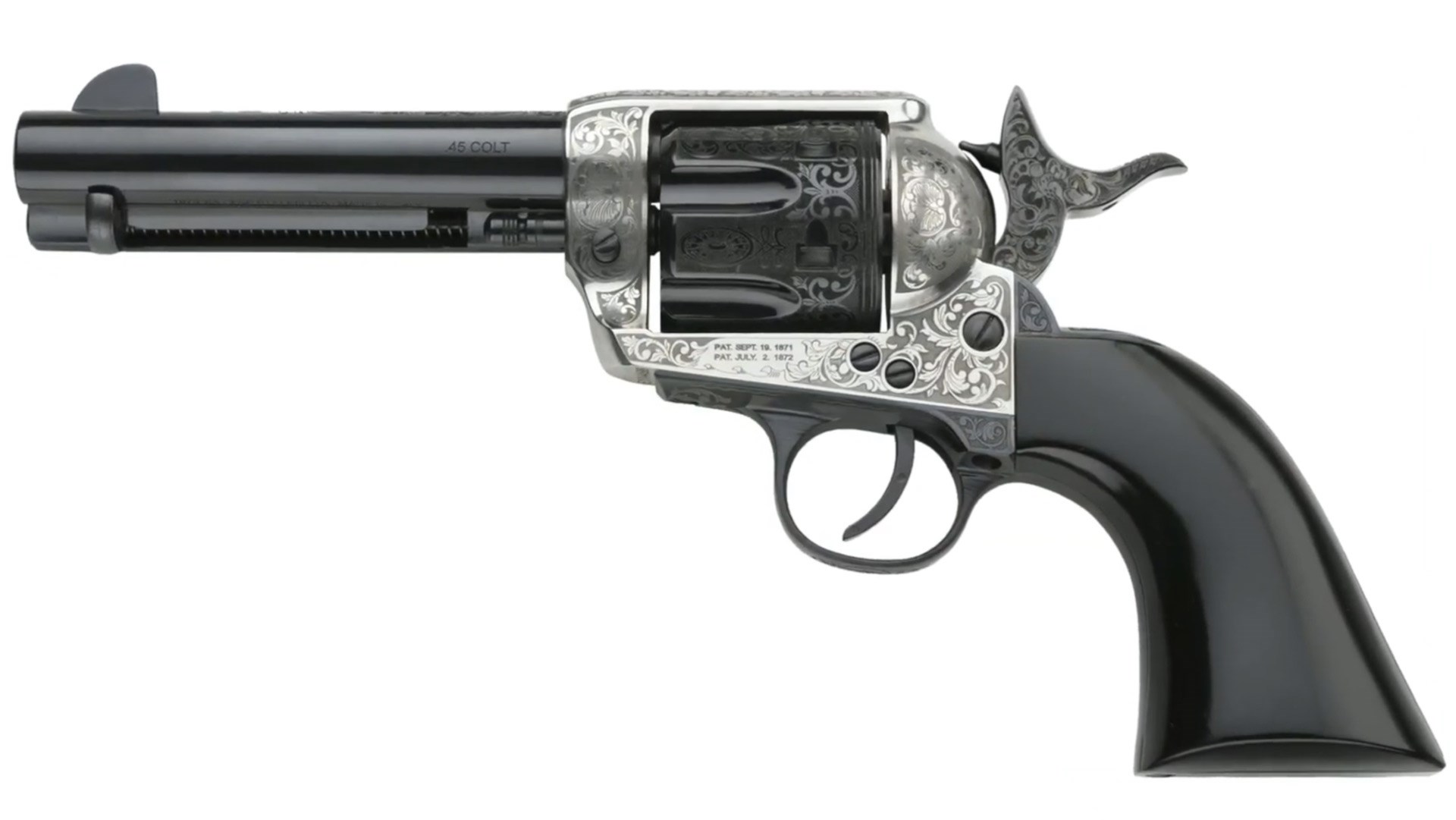 The Davidson's Exclusive 1873 RIO is a great, eye-catching revolver for fun at the range. There's nothing like having a gun that's just fun to shoot, and this revolver certainly fits the bill. Given the attractive embellishments, wonderfully deep-blued finish and traditionally styled operating system, it's not hard to imagine you're a pistolero visiting some dusty border town. Our testers enjoyed the telltale sound of a traditional single-action hammer as the action was thumbed into its ready position.
Specifications
Manufacturer: Pietta USA
Distributor: Gallery of Guns
Action Type: single-action, centerfire revolver
Chambering: .45 Colt
Barrel: 4.75"
Sights: fixed; square-notch rear, blade front
Cylinder: six-round capacity
Trigger: 4 lbs., 8 ozs.
Stocks: one-piece, black finish
Weight: 41.6 ozs.
MSRP: $840