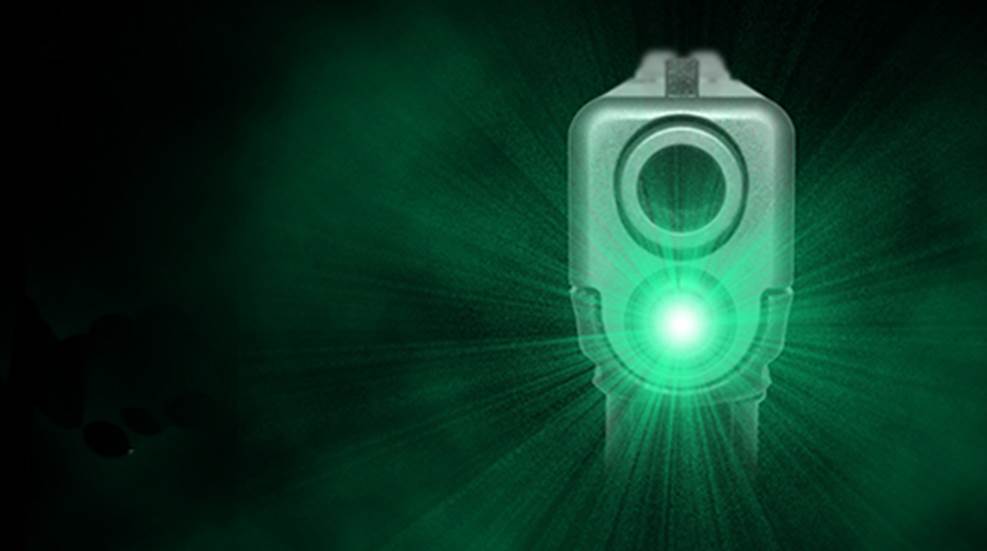 LaserMax has debuted of the first green Guide Rod Laser for Glock Safe Action pistols. Similar to the original red Guide Rod Laser, the new green Guide Rod Laser incorporates LaserMax's Native Green laser technology providing enhanced visibility during daylight shooting conditions.
This laser is the first sighting system to incorporate LaserMax's recent breakthrough in laser technology. The sight system replaces the factory spring guide and recoil spring with a ruggedized laser assembly that includes the diode, electronics and battery source. The sight installations doesn't restrict holster choice or effect grip ergonomics. The Guide Rod Laser sight system features a modified slide-lock lever that serves as the signatures controlled activations switch.
The first green Guide Rod models offered will be compatible with Glock models 17, 17L, 17 Gen4, 18, 19, 19 Gen4, 20, 20SF, 21, 21SF, 22, 22 Gen4, 23, 24, 31, 32, 34, 35, 37 and 38. The green Guide Rod Laser includes a 5-year warranty and has an MSRP of $449.
For more information, visit LaserMax.com.