by
posted on October 20, 2014
Support NRA American Rifleman
DONATE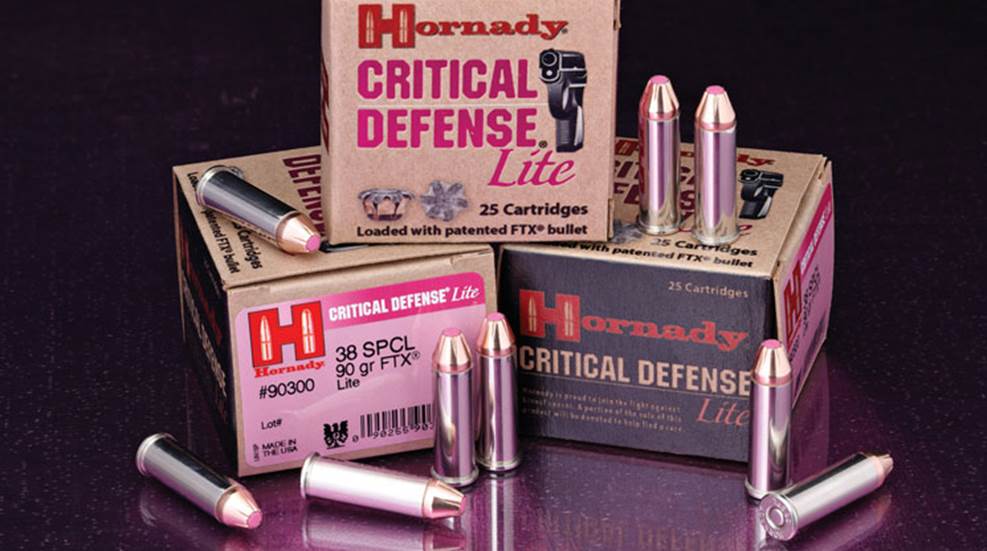 Hornady's lineup for 2015 includes a new line of handgun ammunition—American Gunner, available in seven loads: .380 Auto; 9 mm Luger; 9 mm +P; .357 Mag.; .38 Spl.; .40 S&W; and .45 Auto. Preliminary offerings feature legendary XTP (eXtreme Terminal Performance) bullets.
As an expansion to its popular Critical Duty line, a .357 Mag. load has been added, which meets established FBI protocol standards for penetration and terminal performance through all common urban barriers.
A 135-gr. FlexLock bullet features patented Hornady Flex Tip technology enhances barrier protection and prevents clogging, while an InterLock band locks the jacket and core together for high weight retention. As with all the Critical Duty loads, the .357 Mag. features low-flash propellants and nickel-plated cartridge cases. Watch more in the video below:
And rounding out the personal-defense loads, the Critical Defense Lite in 9 mm Luger was offered as a reduced-recoil option for shooters looking to minimize the felt recoil of their lightweight, compact personal protection handgun. In fact, shooters will feel a 27-percent reduction in recoil compared to standard loads.
This new load features a 100-gr. FTX bullet with a unique pink Flex Tip, signifying that a portion of the proceeds from the sale of Critical Defense Lite will go to help fund breast cancer research. For more, watch below: