by
posted on June 30, 2023
Support NRA American Rifleman
DONATE
Winchester Repeating Arms has quite a reputation for building innovative bolt-action rifles. Of course, Winchester was the maker of the "Rifleman's Rifle," the Model 70, and while the company still makes Model 70s and other legacy designs, today's XPR, as you see in this video, is the next step in the Winchester bolt-action line.
First and foremost, Winchester offers its XPR Stealth SR in a short-action configuration, which offers 10 chambering options, from .223 Remington all the way up to the hot and heavy 6.8 mm Western cartridge. The sample you see here is chambered for the latter. Winchester's 6.8 mm Western has been dubbed "The Ultimate All-Around Long-Range Hunting Cartridge." We've found it to be exceptionally capable.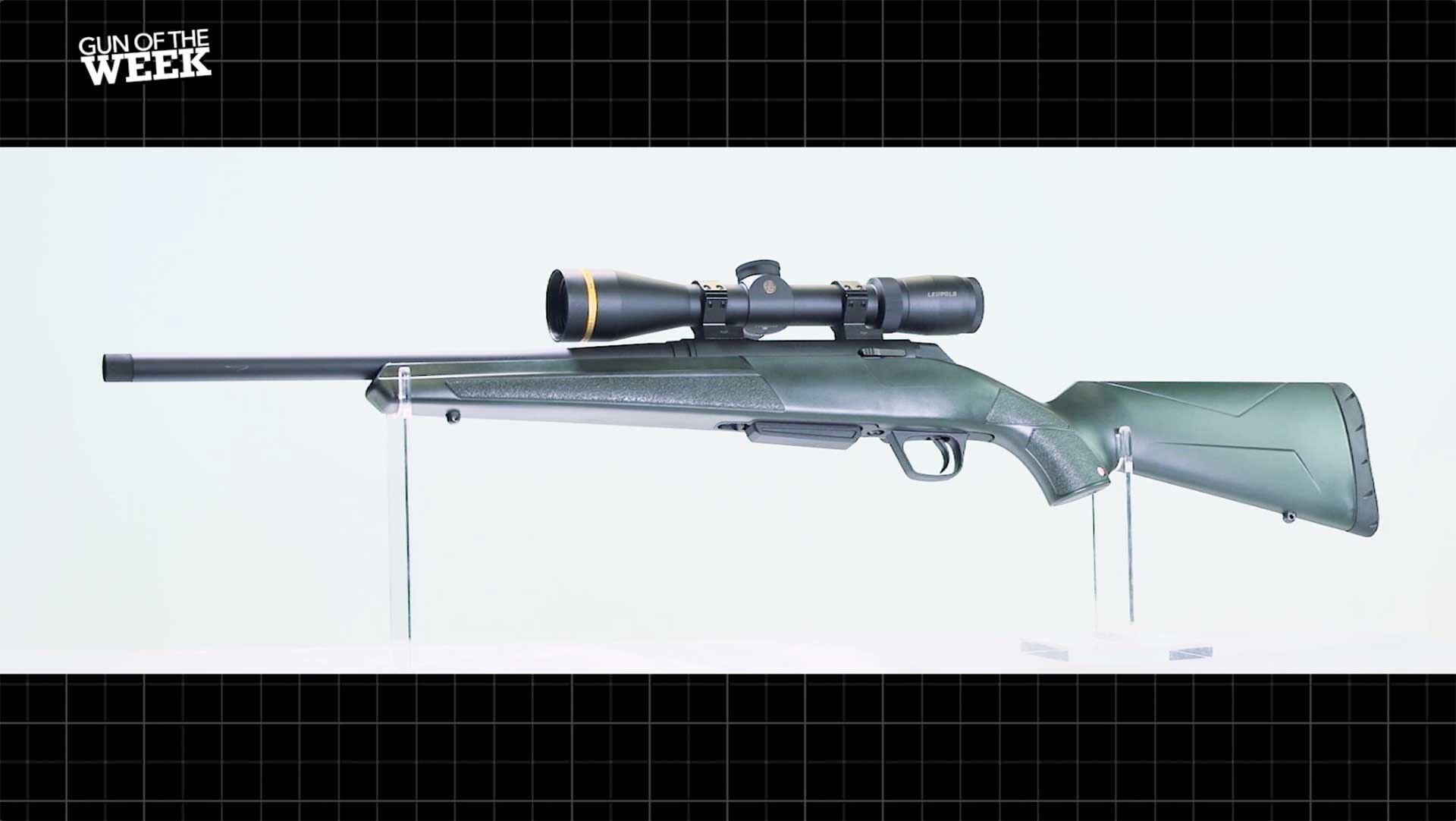 American Rifleman's Kelly Young noted, "[The] 6.8 mm Western adds ballistic performance—both externally and terminally—that the .277 caliber has never possessed before." And in Winchester's XPR Stealth SR, a compact and fairly light configuration, the 6.8 mm cartridge pairing makes for a heavy hitting short-action rifle capable of harvesting big-game anywhere. But if you want a more traditional short-action cartridge, Winchester has you covered there, too.
At the heart of the XPR Stealth, you'll find a machined steel receiver. It comes with a black Perma-cote finish and is topped with Talley's Picatinny scope rail. Inside you'll get a large-diameter chrome-moly bolt with a body featuring a nickel-teflon coating. This makes it slick, which is easier to clean and faster to operate. Additionally, that large bolt size works well in conjunction with its three-lug bolt-head to reduce the effort needed to cycle the action, which we've found to be much faster than traditional two-lug setups. You'll also get a polished chamber with the XPR to improve reliability and function.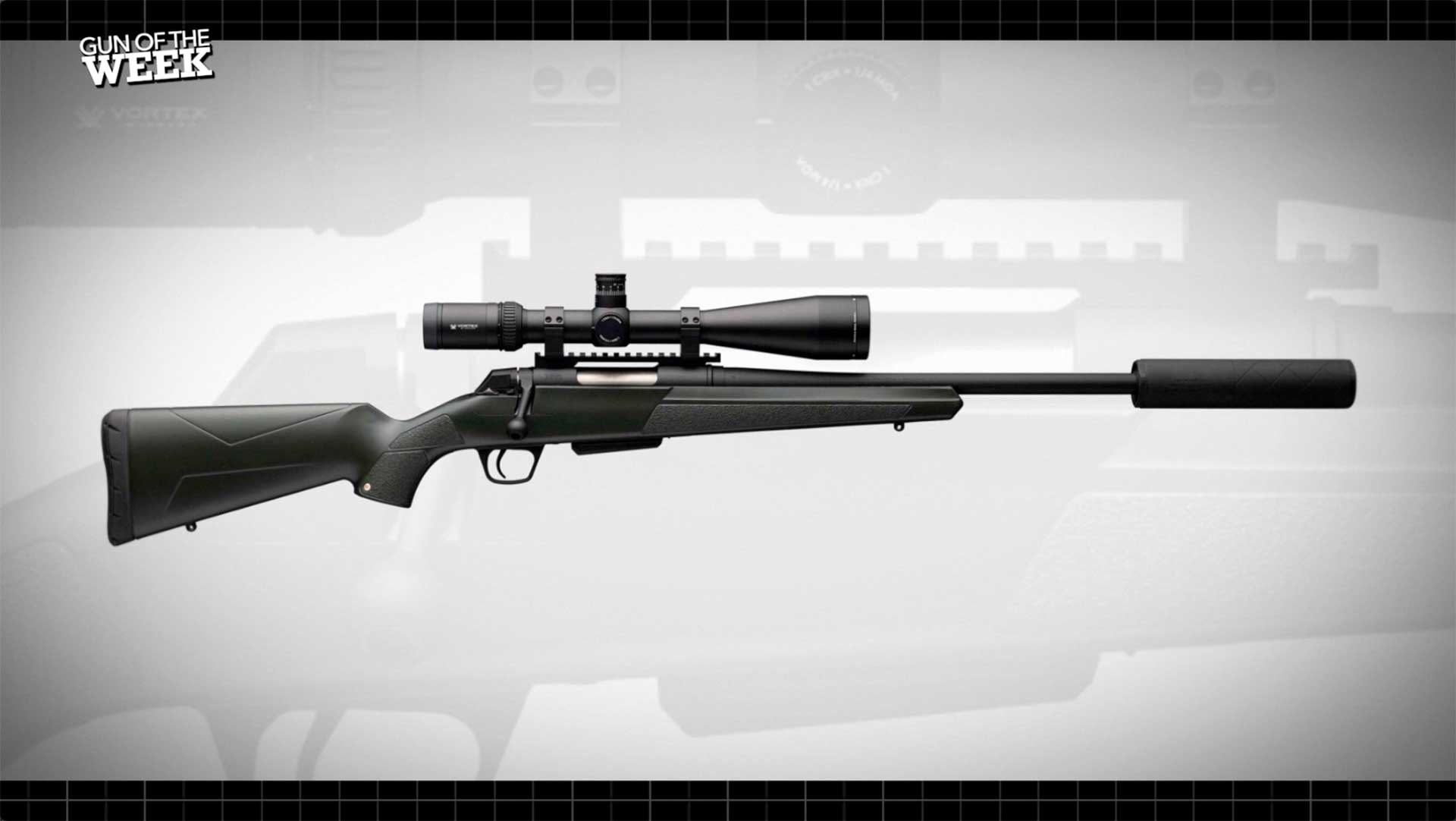 Attached to the receiver is Winchester's 16.5" barrel. It, too, is finished in black Perma-Cote and comes threaded and capped. There is also a recessed target crown, and it is important to note that the barrel is button rifled and free floating for great accuracy.
At 36.5" long, the XPR Stealth Suppressor Ready rifle's compactness makes it an ideal backcountry stalker. And creature comforts and patented upgrades add to the overall user experience of the system. With it, you'll get sound ergonomics with a squishy Inflex recoil pad and molded-in texture panels.
On the range, we found the XPR Stealth SR is quick to shoulder and smooth to operate. The gun's 6.8 mm chambering has significant muzzle blast from the relatively short barrel, which would make for a great foundation to add a suppressor. A mounted can will reduce expanding gasses exiting the muzzle, reduce shooter fatigue while on the range and soften the pounding on ear drums when in the field or target-shooting. Our testers particularly enjoyed the detachable box magazine and M.O.A. trigger, which is adjustable for overtravel and pull weight. All told, the XPR Stealth SR presents value added to an otherwise solid system that both enthusiasts and hunters alike will find is a lot of fun to shoot.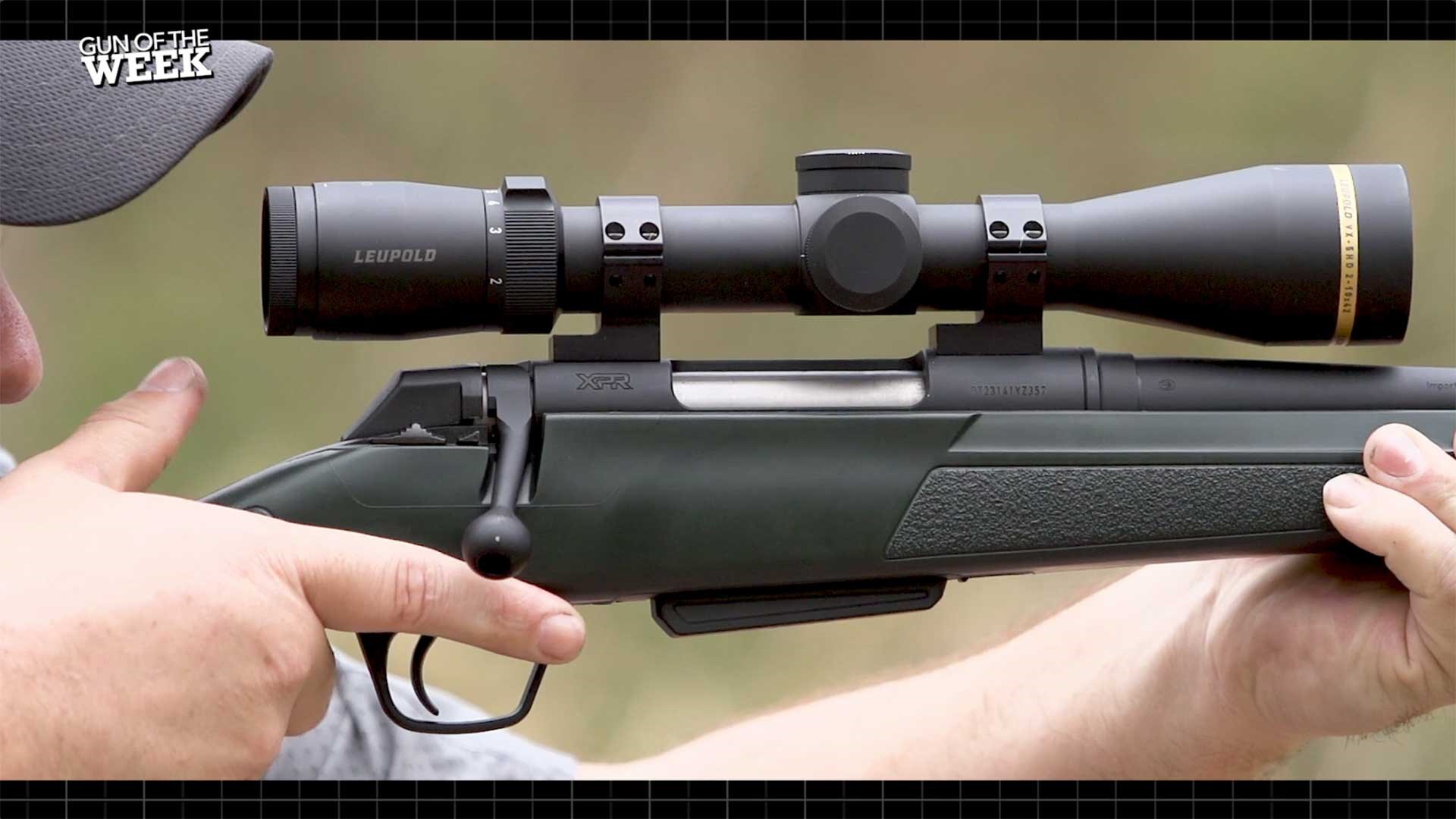 Winchester XPR Stealth SR Specifications
Importer: Winchester Repeating Arms
Action Type: bolt-action, centerfire, repeating rifle
Chambering: 6.8 Western
Receiver: steel
Barrel: 16.5", button-rifled, steel; Perma-Cote black finish
Stock: black composite
Sights: none; drilled-and-tapped
Trigger: adjustable
Magazine: three-round detachable box
Overall Length: 36.5"
Weight: 6 lbs., 8 ozs.
MSRP: $729.99