by
posted on March 3, 2023
Support NRA American Rifleman
DONATE
The Model 93 Minimalist is trim little bolt-action repeater from Savage Arms that comes chambered for the .22 Winchester Magnum Rimfire (WMR) cartridge. Savage's Model 93 has been around for some time now, but it's this latest version that exemplifies today's Savage Arms. This Minimalist model blends modern ergonomics with time-tested manufacturing and innovative engineering. Watch the video above to see the Savage 93 Minimalist in use on the range.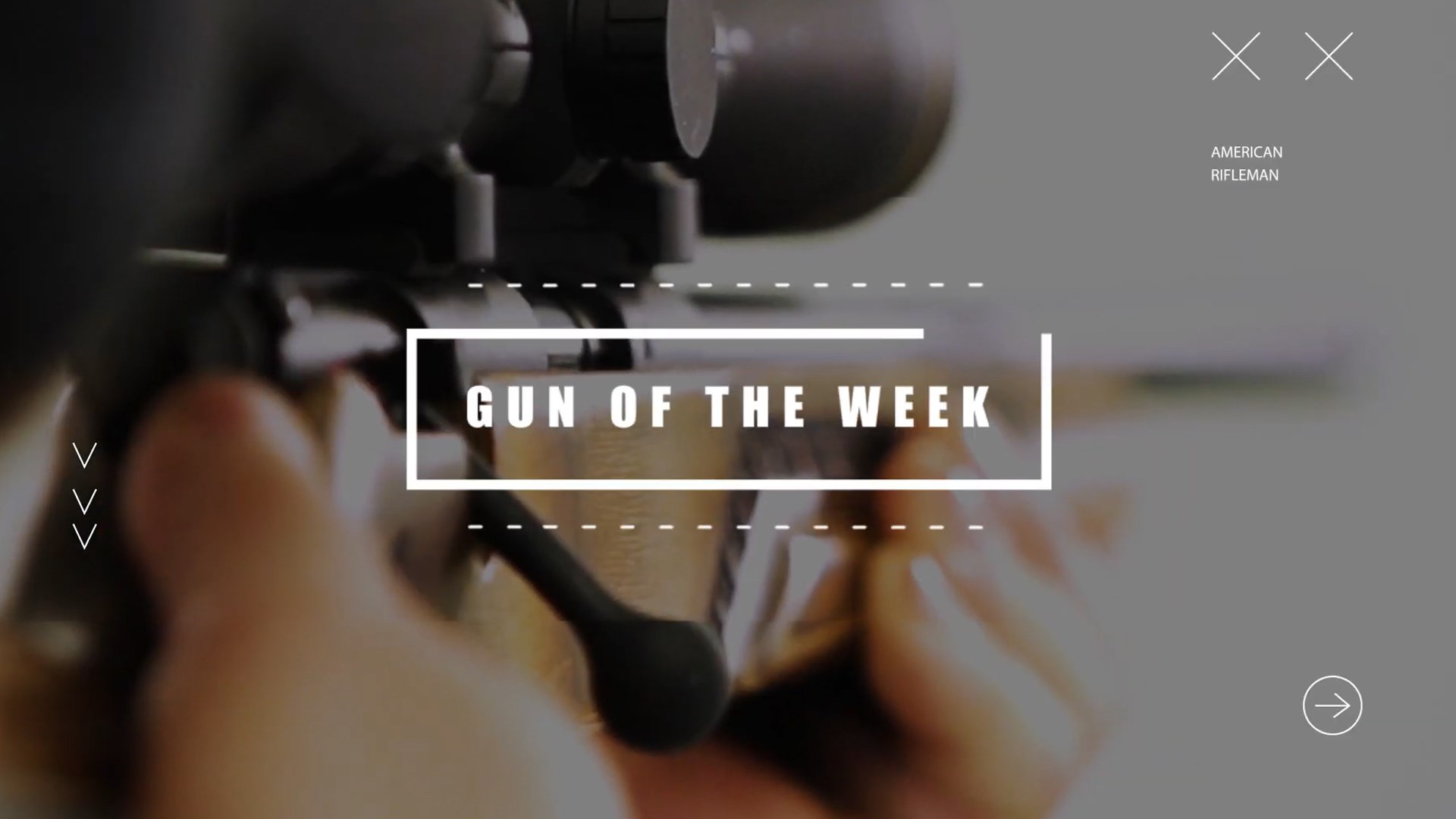 With the Model 93 Minimalist comes a 10-round detachable box magazine and the company's highly regarded AccuTrigger. It is a blade-in-bow system that is not just extremely safe, it's also user-adjustable, too. Savage claims the trigger can be tuned within a range of 2.5 lbs. to 6 lbs., of pull-weight. Considering the lightweight nature of this Model 93, which weighs in at just under five-and-a-half pounds, empty, the ability to lighten the trigger pull down to nearly two pounds is a boon to shooter accuracy.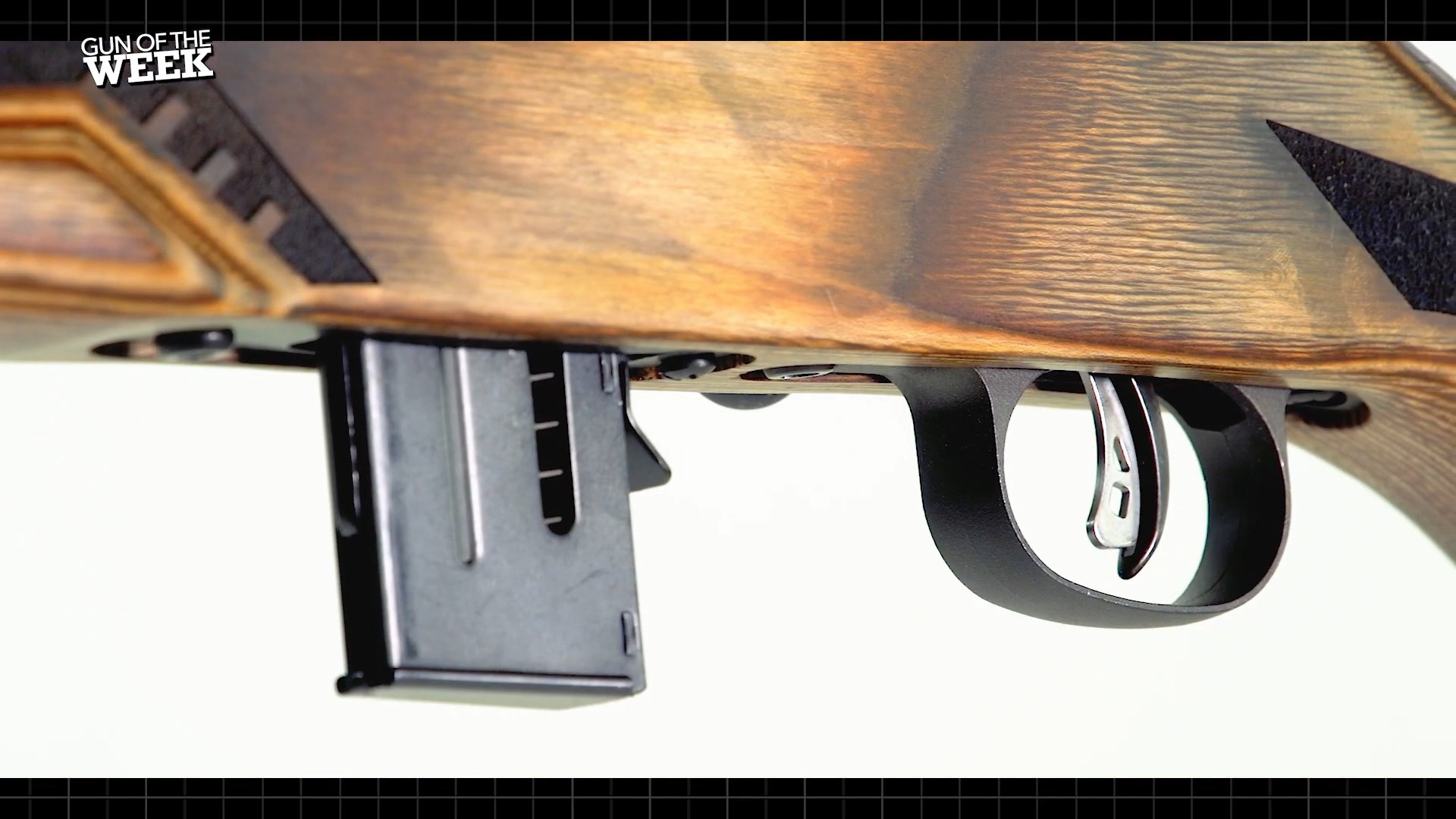 Savage Arms has garnered quite a reputation for its barrels, and on the Model 93 Minimalist, there's a button-rifled, 18", carbon-steel barrel. The rifling twist is common to .22-cal. rimfires, giving 1 turn in 16 inches. Given the Minimalist approach, the barrel features a sporter contour, and given today's trend toward sound and recoil moderation, the barrel comes threaded 1/2 x 28 for suppressors and has a cap to protect the threads when not in use. Nearly every manufacturing building a rimfire rifles, at one point, included front and rear sights, some diminutive and others target-worthy. In addition, many of those rimfire receivers of yesteryear came configured with dovetailed rails for tip-off optic mounts. Well, that trend has seemingly faded today, and what we are seeing are rimfires coming from the factory threaded for, or are also including, either Picatinny or Weaver-style rails for optics. The Model 93 as you see here came with the ladder, so optic mounting is a breeze.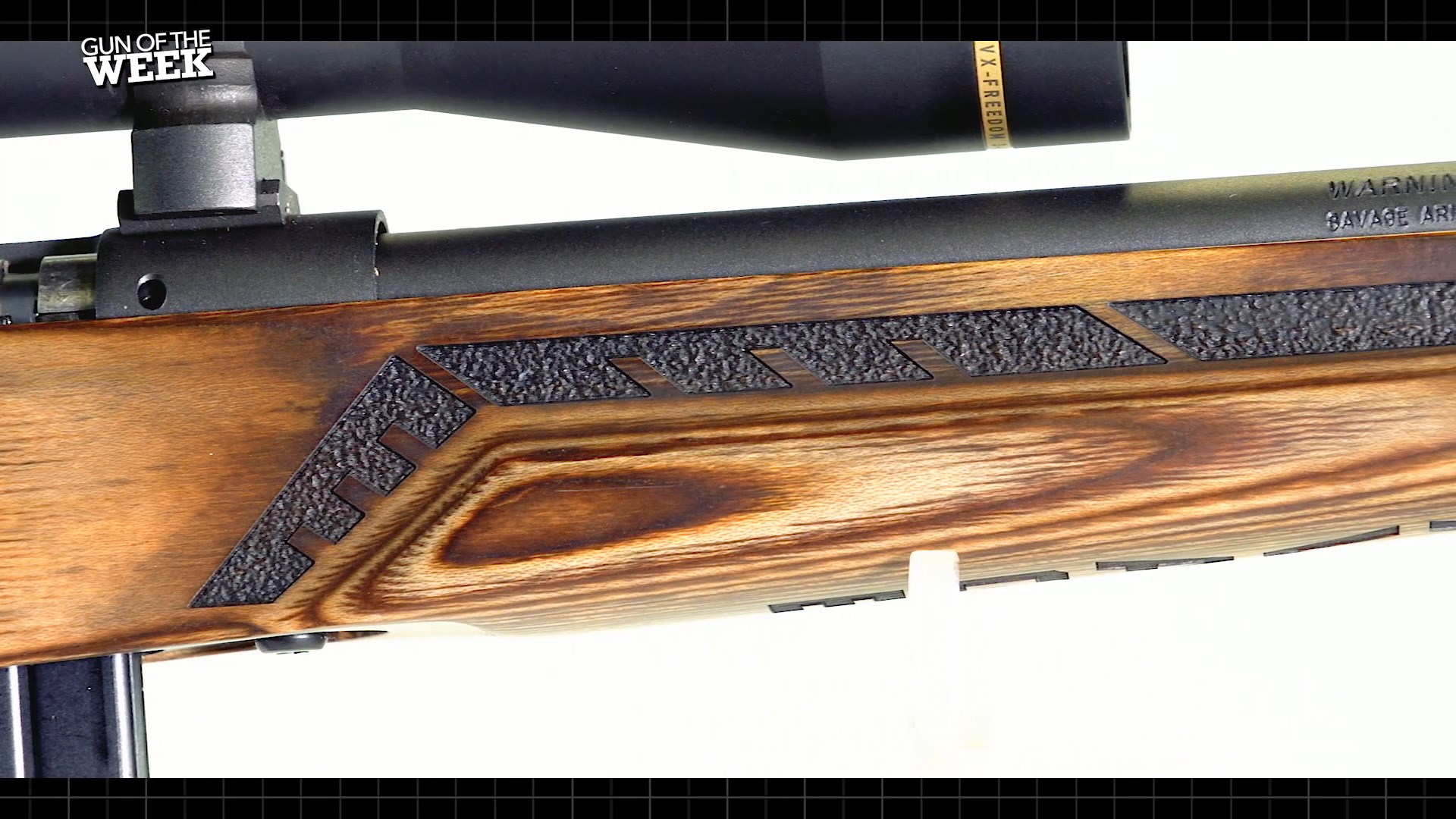 The biggest standalone feature that separates this Model 93 from all the others is the Minimalist stock from Boyd's Gunstocks. It is a utilitarian design giving you everything you need and nothing that you don't. The stock is a robust laminate design, which is sculpted to give shooters a wide, hand-filling fore-end while minimizing weight and material elsewhere. An undercut along the buttstock reduces size and weight while also providing an area to hook into for a rear support. A gentle comb is provided for cheek weld, and texturing is placed along the wrist and fore-end to assist the shooter in handling. As this is a gun meant to go afield, sling swivel studs come standard, too.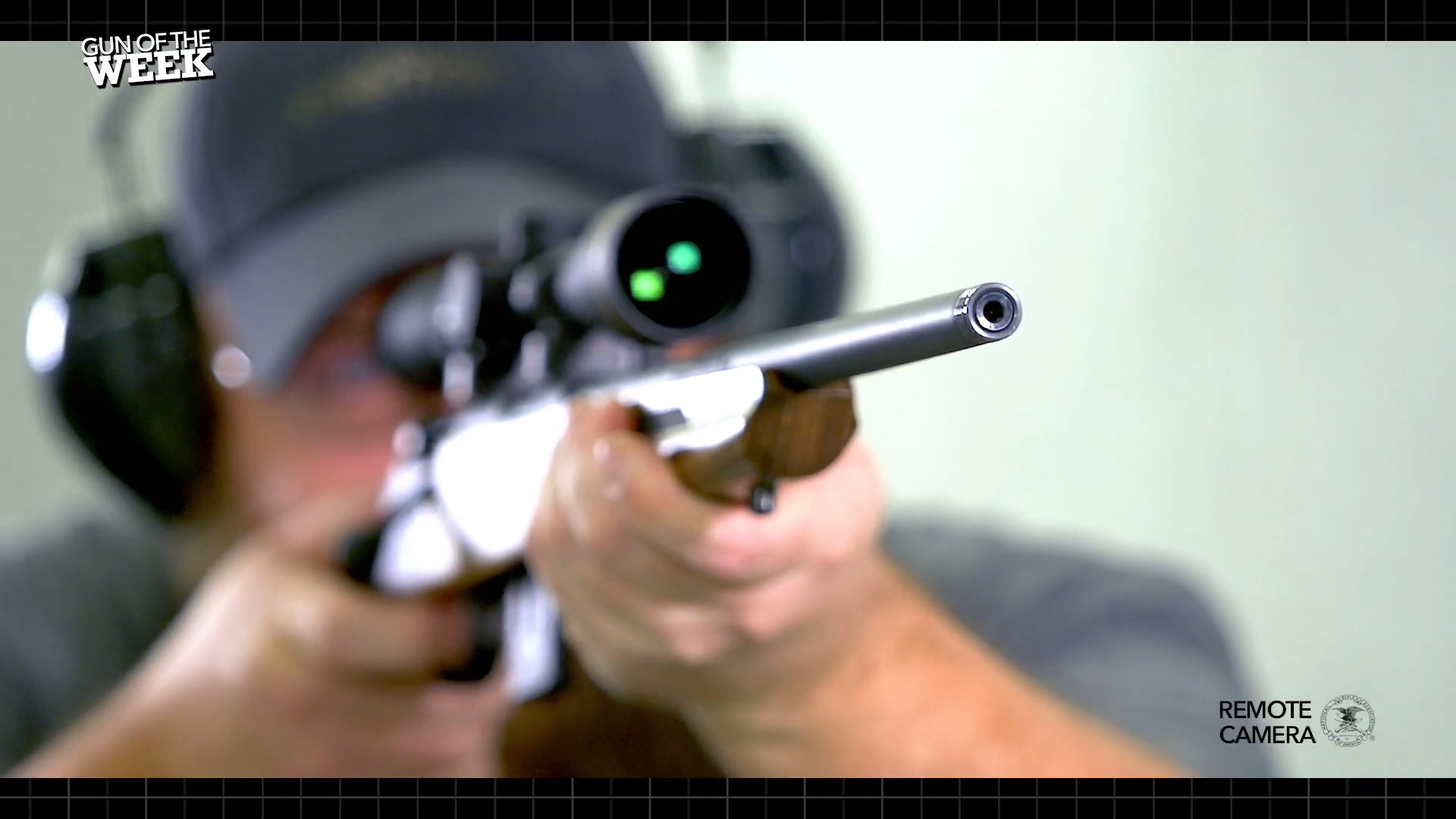 On the range, our testers enjoyed the dynamic feel of the rifle. The gun shoulders fast and is simple to operate. A push-to-fire safety lever is housed just rear of the bolt handle on the right side of the receiver, and its position makes it intuitive to operate. One note is that removing magazines takes a bit of practice, as the spring-steel catch must be drawn toward the shooter to withdraw the steel-bodied magazine. With an appropriate optic, the rifle is capable of longer-range shots, too. All told, the partnership between Boyd's and Savage has culminated in a design that we believe will work for many shooters and provides a great training platform for novices as well as the advanced while still being affordable.
Savage 93 Minimalist Green Specifications
Manufacturer: Savage Arms
Action Type: bolt-action rimfire repeating rifle
Chambering: .22 WMR
Barrel: 18" carbon steel, matte finish
Receiver: carbon steel, matte finish
Sights:none; Weaver rail for optics
Stock: Boyd's Minimalist laminate
Magazine: 10-round detachable box
Trigger: user-adjustable AccuTrigger
Overall Length: 37"
Weight: 5 lbs., 7.7 ozs.
MSRP: $369