by
posted on April 14, 2023
Support NRA American Rifleman
DONATE
Now in its third generation, this optics-ready FMK Firearms 9C1 is a single-action, striker-fired 9 mm pistol that is packed with many great features, and it's available at a price that is hard to beat. Throughout the construction of the FMK pistol, you'll find subtle notes of American pride. Though the FMK 9C1's operating system is modeled after a European design, it is truly an American-made pistol. Watch the Gun Of The Week video above to see the 9C1-G3 in action on the NRA Tech range.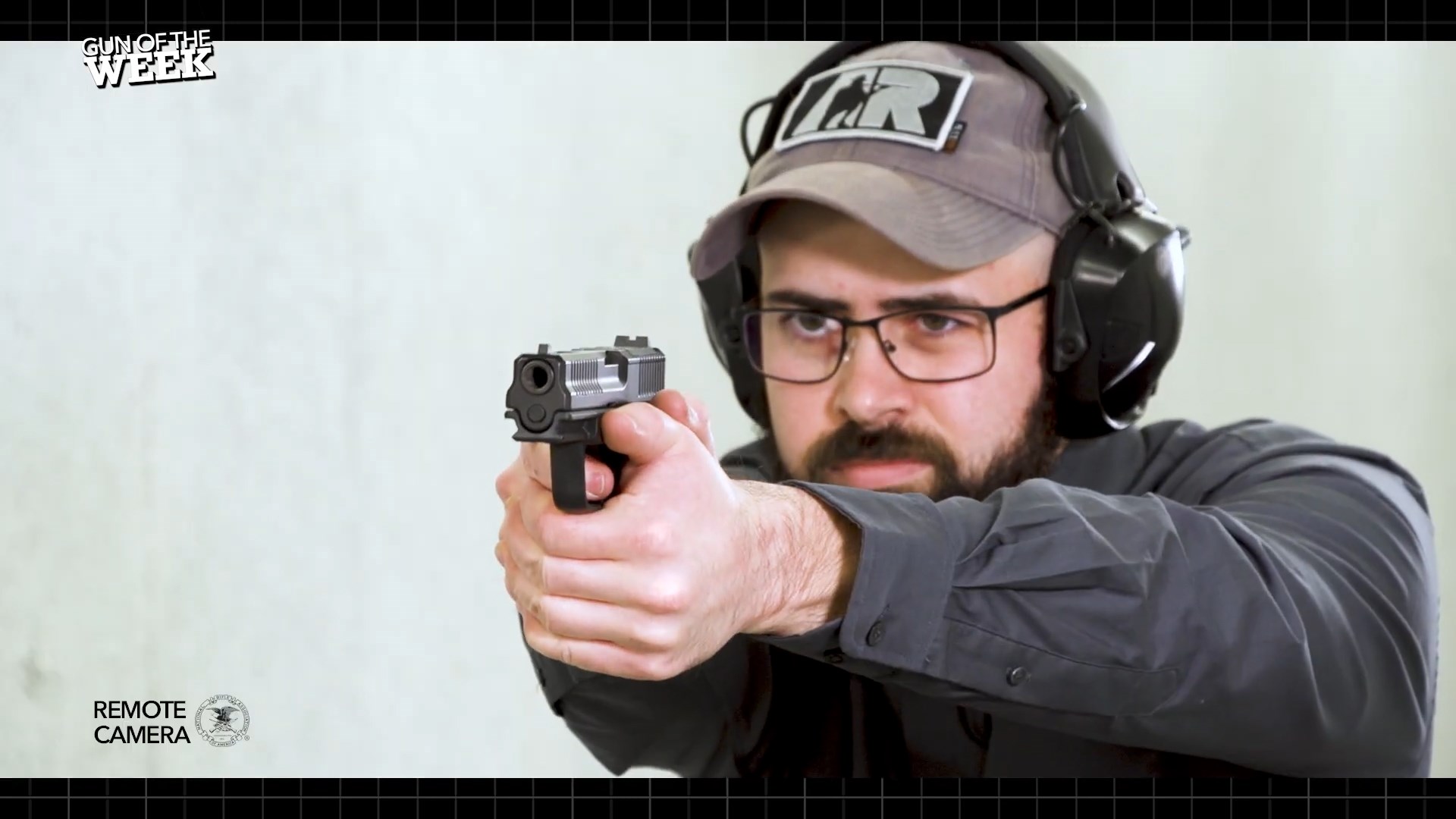 FMK Firearms builds many creature comforts into its 9C1.  Starting with its polymer frame design, the frontstrap has a series of grooves molded for a three-finger hold, and its backstrap is made of a shock-absorbing material. A high undercut at the rear of the trigger guard and a generous beavertail cut combine to place the pistol low in the hand. The result of this placement lowers the bore axis, which makes for a gun that is easy to handle, even with the heaviest personal defense loads.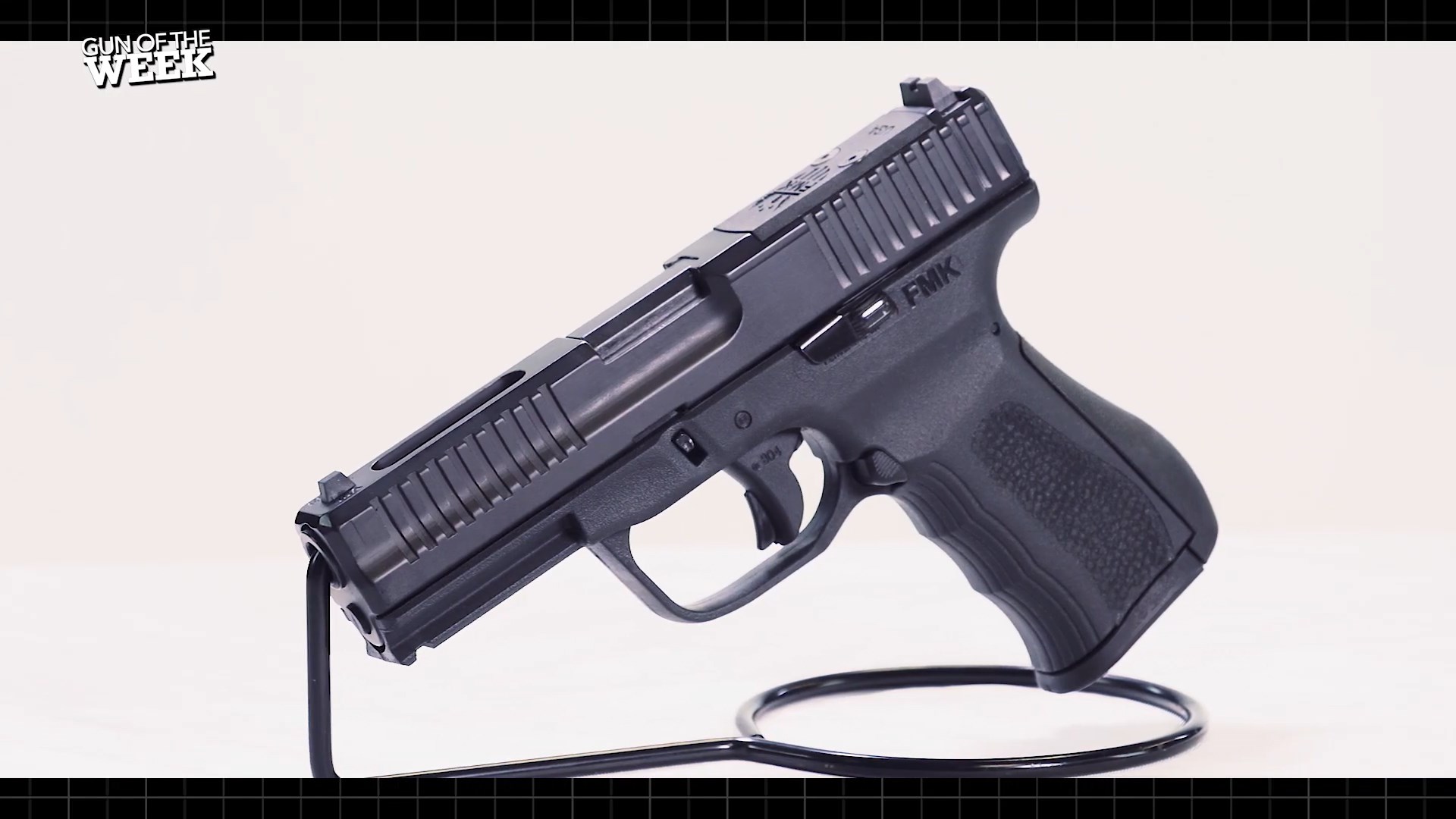 At the forward portion of the frame, FMK provides a single-slot accessory rail, should users want to install a light, laser or training aid. As for the gun's slide, it is made of carbon steel, and given this is the third-generation pistol from FMK, you'll get a series of slide serrations not just at the rear, but the front, too. This Elite version of the 9C1 pistol has an open-top slide to reduce weight and most significantly, it contains a milled portion dedicated to optics. Just forward of the rear sight, beneath the factory-installed cover plate is where you will direct-mount your choice of optic, whether it be a Burris Fastfire 3, Vortex Viper, Vortex Venom or Trijicon RMR. This model did not come with an optic pre-installed, however, FMK does offer models that ship with an optic included.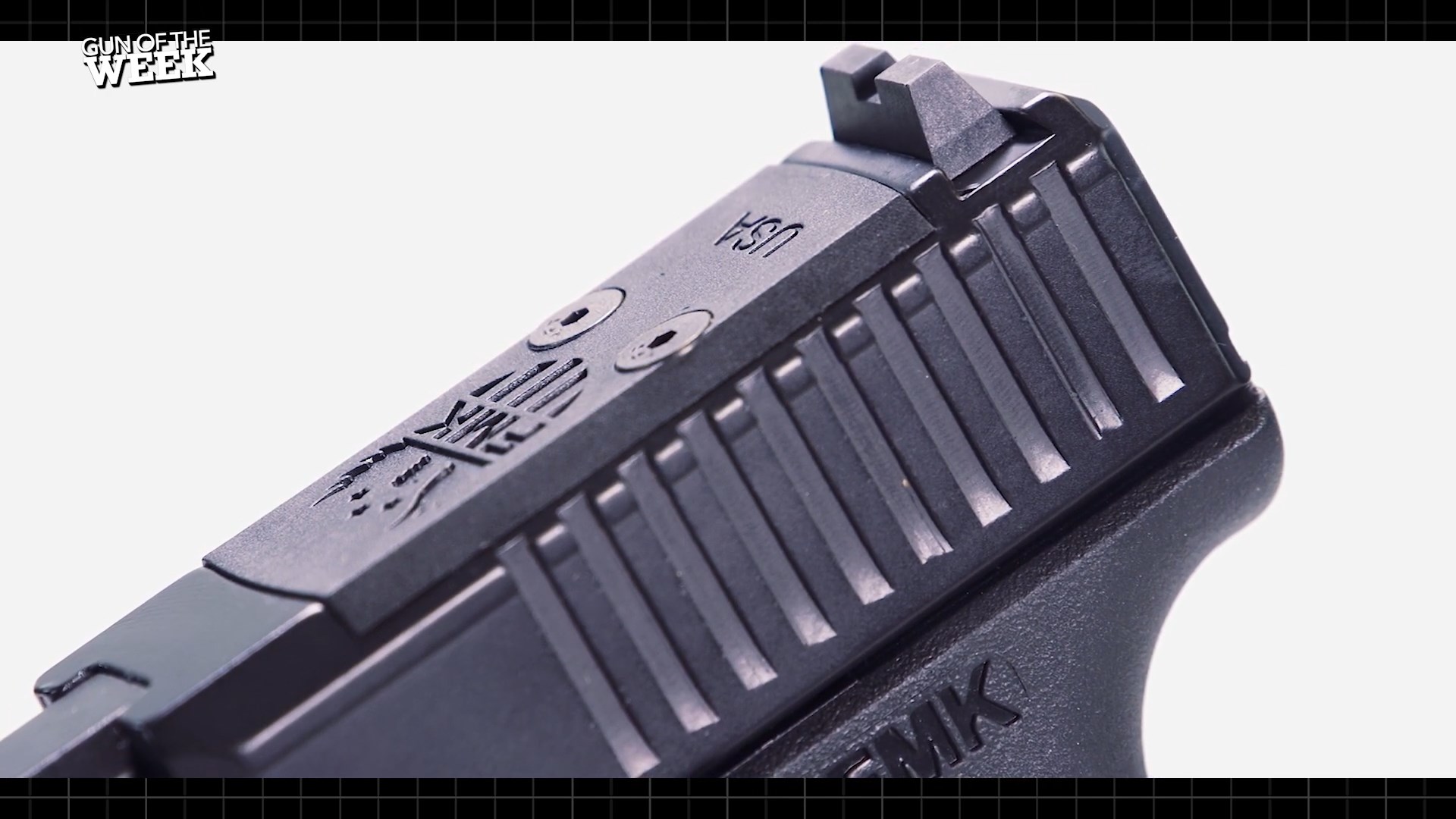 On the range, our testers thoroughly enjoyed the FMK experience. The gun's white-outlined rear sight is easy to pick up on the range, and since it is based on the Glock pattern, there are many aftermarket options to choose from. FMK's Fast-Action trigger made for quick shooting and the gun's accuracy showed in our range experience. Our testers particularly enjoyed the frame's ergonomics, which includes a beveled magazine well for reloads, as well as its recoil-absorbing backstrap.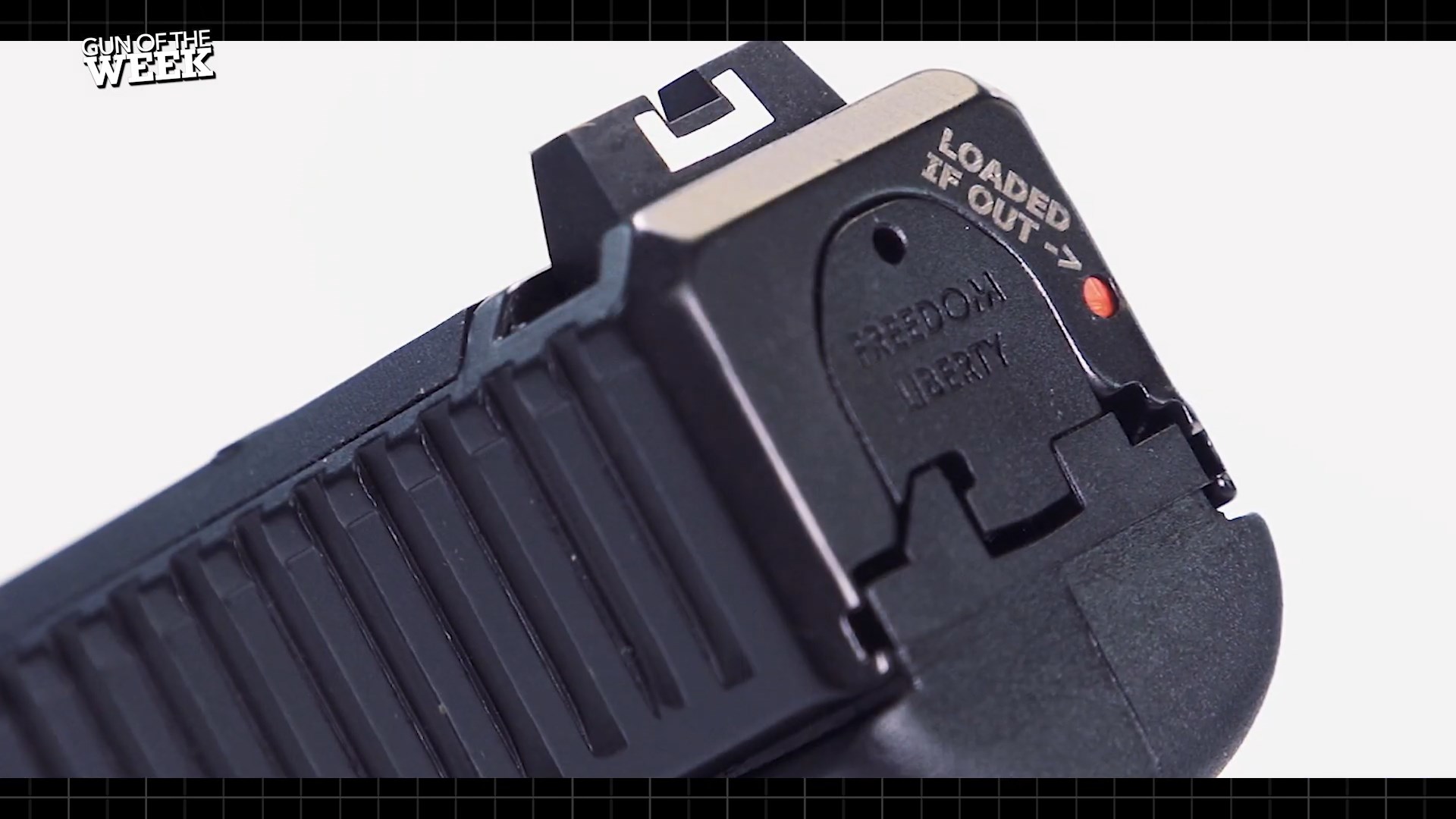 The large trigger guard allows for quick and uninterrupted access to the trigger and its blade-in-bow trigger is a nice safety addition for those who wish to carry this gun concealed. To top it off, the emblazoned "Thank You Armed Forces" on the frame's right side and the words "Freedom" and "Liberty on the striker plate adjacent to the loaded chamber indicator are nice touches. And if you're in the market for a gun that comes in colors other than black, FMK has several to choose from, such as Sniper Grey, Dark Earth and Pink. OD Green is offered too, in addition to Burnt Bronze, Titanium Grey and Blue Jay.
FMK 9C1-G3 Elite Specifications
Manufacturer: FMK Firearms
Action Type: recoil-operated, semi-automatic, centerfire pistol
Chambering: 9 mm Luger
Barrel: 4"
Slide: carbon steel;
Frame: polymer
Magazine: 10- and 14-round detachable box
Sights: white-outlined, drift-adjustable rear; fixed front dot
Overall Length: 6.85"
Height: 5.09"
Width: 1.14"
Weight: 23.45 ozs.
MSRP: $369