by
posted on May 19, 2023
Support NRA American Rifleman
DONATE
This, of course, is yet another exclusive from Davidson's, which means that this particular finish can only be ordered from the company's Gallery Of Guns or one of its nationwide network of retailers. Davidson's is one of the largest firearm distributors in the world, and because of that, it develops special models with different manufacturers, bringing unique one-offs to market that you won't see anywhere else. Of all manufacturers, though, Davidson's has a particularly productive relationship with Ruger, and the result of that is an incredible assortment of unique designs. Watch the video above to see the exclusive Ruger MAX-9 in use on the NRA Tech Range.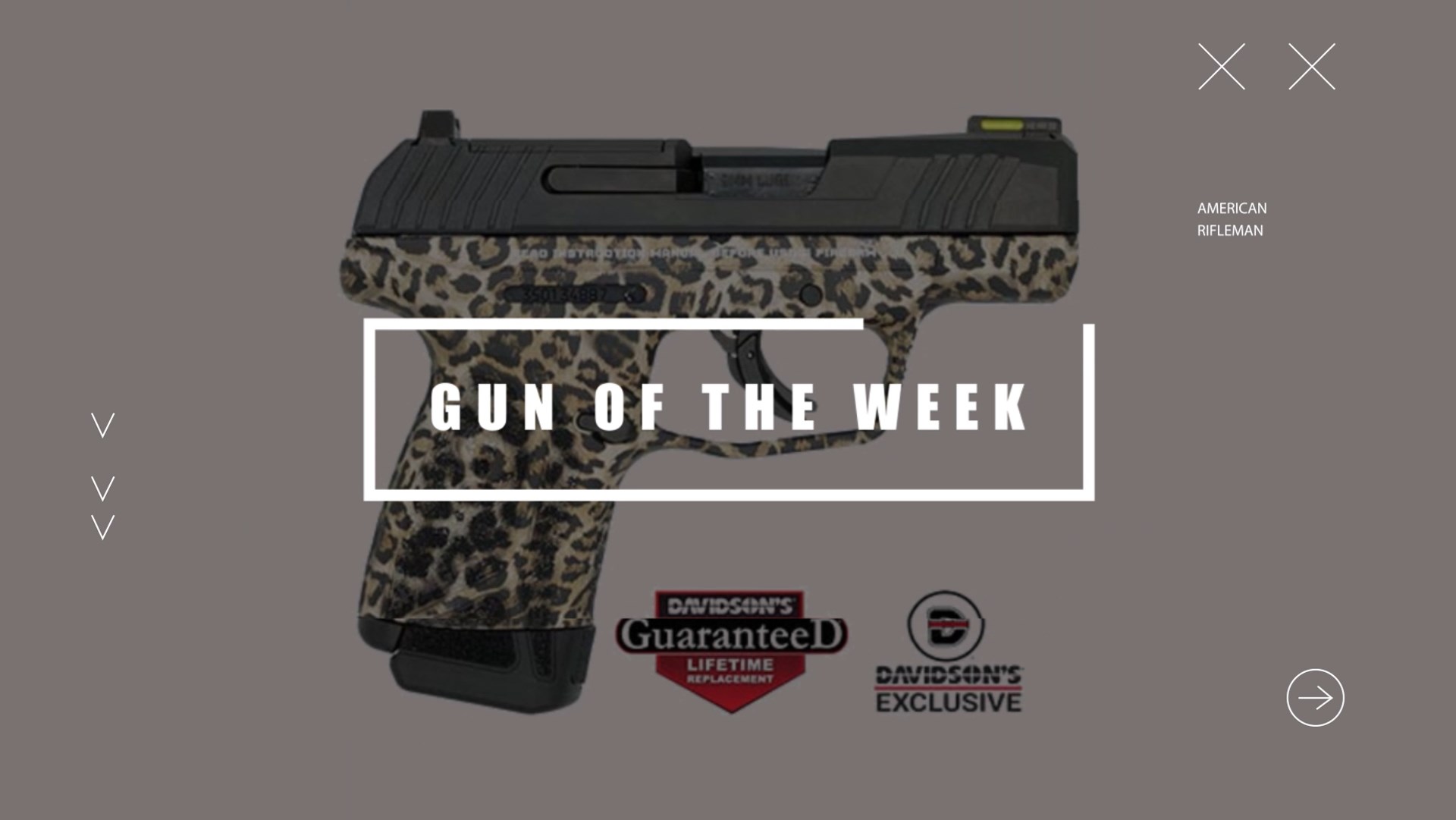 This latest collaboration is based upon Ruger's MAX-9 platform, which is an updated, capacity-rich concealed-carry pistol designed as an improvement over Ruger's popular LC9. Today, micro-compacts are the hottest element of the concealed-carry market, and Ruger's development of the MAX-9 allowed the company to offer a competitive CCW gun at an attractive price point.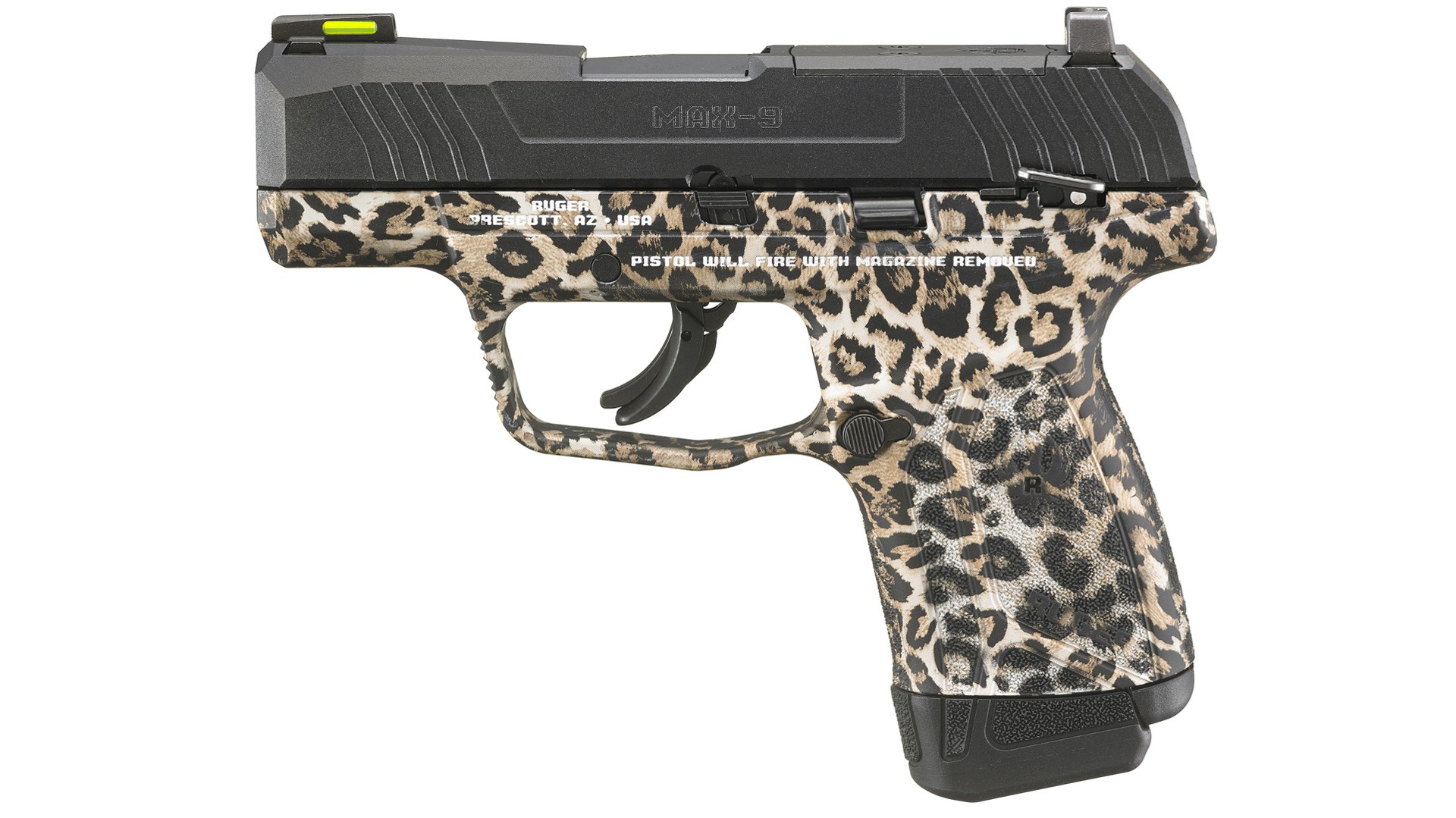 Ruger's MAX-9 isn't the highest-capacity or the smallest gun in the micro-compact category, but it has a lot of features going for it. For one, in American Rifleman's testing, Editorial Director Mark Keefe noted that it was one of the softer-shooting, easier-to-handle guns in its category. It's no slouch in the capacity department either, with a flush-fit magazine capable of accepting 10 rounds of 9 mm Luger, as well as a 12-round extended magazine available, too.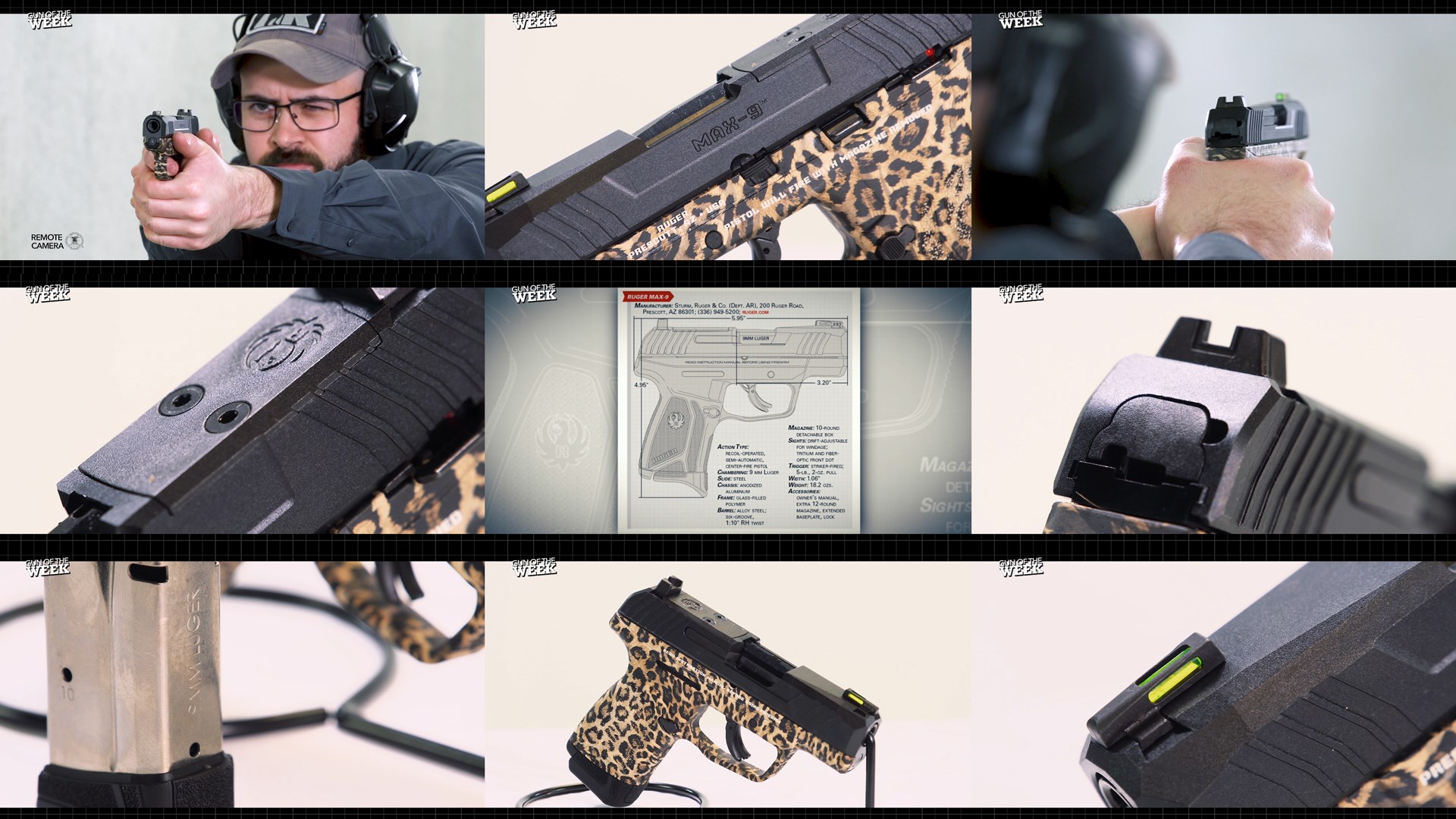 At the top of the gun, a milled slide with a J-Point footprint makes it easy to attach a micro red-dot optic, and the iron sights can be easily swapped out for aftermarket options. The front sight is the same pattern as the S&W Shield, while the rear sight dovetail accepts all S&W C.O.R.E.-compatible options. Ruger also borrowed the styling, ergonomics and grip texture from its Security-9 and incorporated it into the MAX-9, which provides greater control, a natural point of aim and an easily accessible trigger, thanks to the enlarged guard.

When it comes to Davidson's collaboration with Ruger, the companies chose to offer a unique personal touch for folks who are looking for something a little different. This leopard-pattern print incorporated into the grip frame makes the gun stand out from the crowd of micro-compacts. So if you're looking to inject a little of your personal character into your personal-defense gun, Davidson's makes it possible. Davidson's offers nine different configurations of the MAX-9, so you're sure to find one that fits you.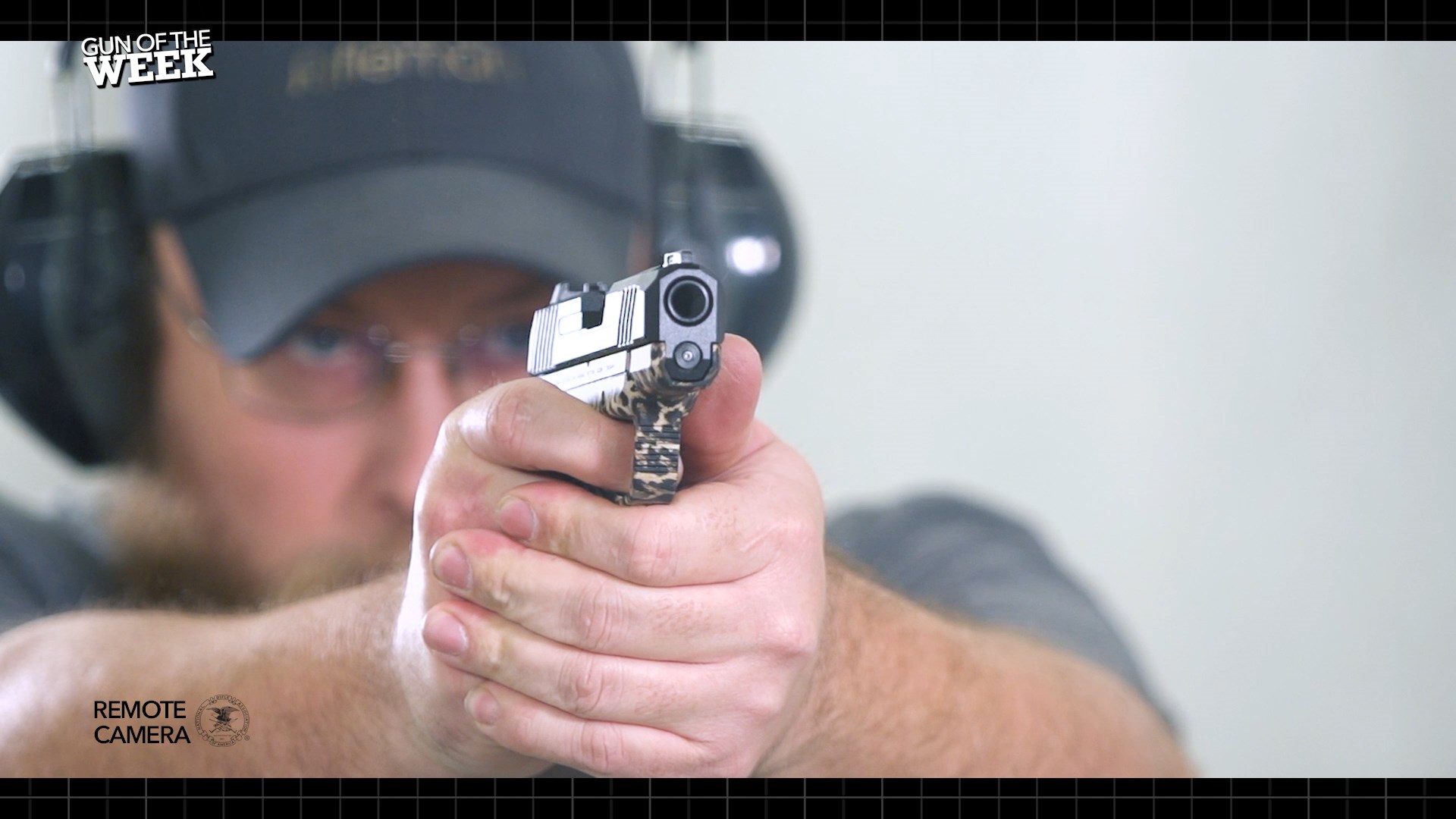 On the range, we definitely noticed that the MAX-9 was among the most-shootable micro-compacts in the marketplace. There's no doubt that the gun's slightly larger size helped, but the ergonomics also came into play, too. We appreciated the low-profile manual safety located on the left side of the frame, which is small and unobtrusive but can be easily engaged with a little practice. All in all, Ruger's MAX-9 is a great defensive package at a price that's hard to beat.
Davidson's Exclusive Ruger MAX-9 Specifications
Manufacturer: Sturm, Ruger & Co., Inc.
Distributor: GalleryofGuns.com
Action Type: blowback-operated, semi-automatic, centerfire pistol
Chambering: 9 mm Luger
Barrel: 3.2" alloy steel, oxide finish
Frame: glass-filled nylon, Leopard camouflage finish
Slide: alloy steel, oxide finish
Magazine: 10- and 12-round detachable box
Sights: dovetailed; square-notch rear, fiber-optic post front with Tritium
Overall Length: 6"
Height: 4.52"
Weight: 18.4 ozs.
MSRP: $446.99