Rifles chambered for .22 Long Rifle hold an honored place in American gun culture thanks to their prevalence, suitability for teaching new shooters, and versatility in shooting pursuits ranging from recreation and competition to small-game hunting. Some favorable features of .22 rimfire rifles include their affordability, low recoil, relatively quiet report, and the price and availability of .22 Long Rifle ammunition—it's easy to have a long, enjoyable range session without breaking the bank. Through the years, rimfire long guns have run the gamut from pump-, bolt- and lever-action rifles, to the presently popular blowback-operated self-loaders such as Savage's A22. Regarding the A22, I had the opportunity to test out the Pro Varmint model earlier this summer, and I came away quite satisfied by its combination of features.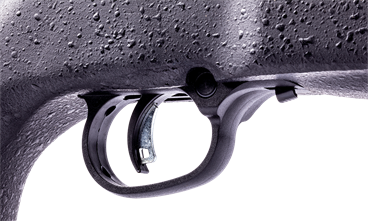 To begin with, the A22 is a semi-automatic, straight-blowback-operated rimfire rifle chambered in .22 Long Rifle. Fans of Savage Arms will remember that prior to the A22 line, the firm's rimfire offerings included the A17 in .17 HMR and the A22 Magnum in .22 WMR, both of which utilized a delayed blowback system in order to run reliably with the higher-pressure cartridges. Such a system was not necessary in the A22 with mild .22 Long Rifle cartridges, but many design features were carried over, including the 10-round detachable rotary magazine, and the inclusion of Savage's user-adjustable Accutrigger.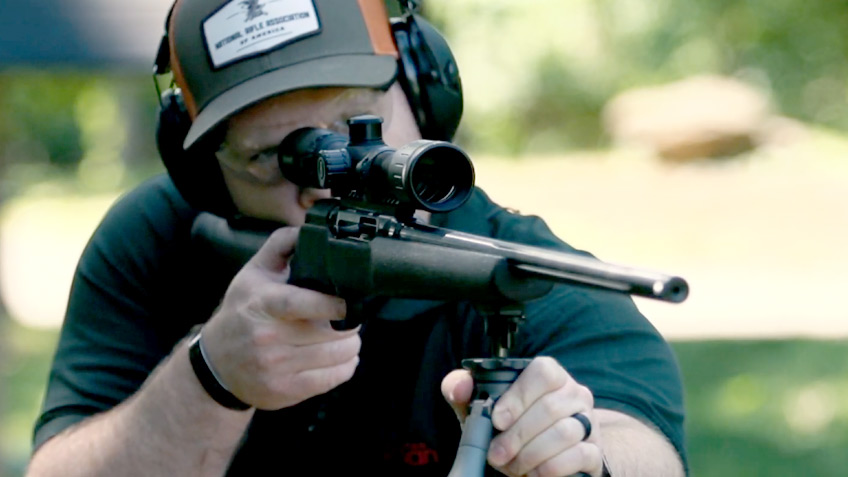 Within the A22 family, the Pro Varmint stands out as an attractive and versatile option. The rifle wears business-like black finishes across its components, including over the Boyds Pro Varmint stock. An upgrade from the base model's polymer stock, the Boyds Pro Varmint is constructed from laminated hardwood making it both strong and weatherproof, and the black finish includes speckled texturing to improve purchase. The stock also incorporates a target-style vertical pistol grip, a hooked buttstock for use with a rear bag or support, and multiple sling attachment point to facilitate transport and mounting a bipod—all features that serious riflemen and women will appreciate. Living up to its name, the A22 Pro Varmint rifle is configured with a fluted, 22" heavy contour barrel and a Picatinny rail above the receiver for mounting optics—a great setup for high-volume, small-target shooting… gophers beware.




During my evaluation, I shot hot varmint loads as well as subsonic cartridges, and the A22 cycled everything without issue. I also found accuracy to be excellent thanks to the heavy barrel and the crisp Accutrigger. At 50 yds., the A22 Pro Varmint could punch ragged holes, and accuracy remained quite good out to the limits of its chambering. And, for those who like the gun's design, but desire a little bit more power, Savage does offer Pro Varmint models of the A17 and A22 Magnum.   



Specifications
Manufacturer: Savage Arms 
Model: A22 Pro Varmint
Chambering: .22 Long Rifle
Action Type: straight-blowback, semi-automatic rimfire rifle
Receiver: carbon steel, black 
Barrel: 22", carbon steel, heavy-contour, fluted, blued finish 
Rifling: 1:16" twist
Stock: Boyds Pro Varmint, hardwood, black
Magazine: rotary, 10-round detachable
Sights: Picatinny rail for optics
Trigger: Savage Accutrigger, user adjustable
Overall Length: 41½" 
Weight: 7 lbs. 2 ozs.