by
posted on November 15, 2017
Support NRA American Rifleman
DONATE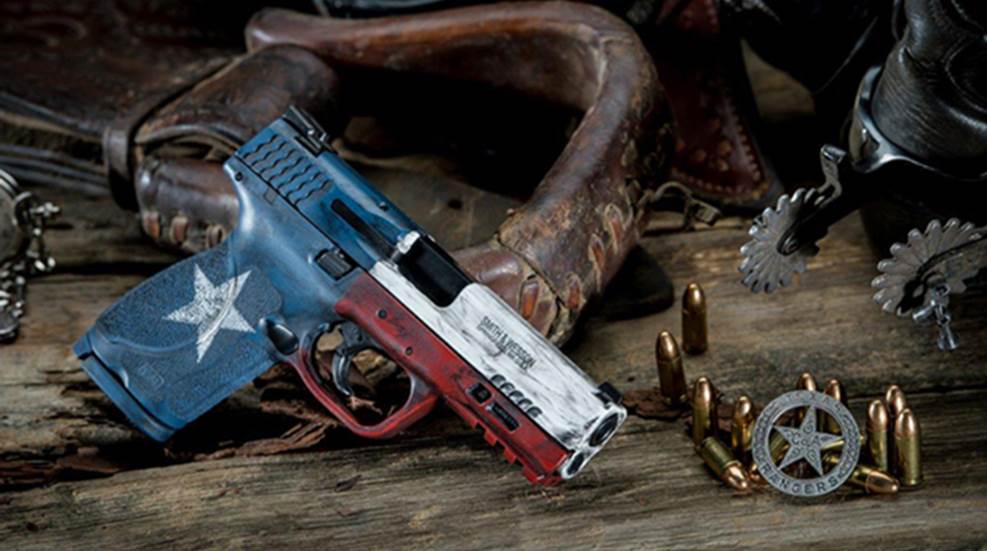 There's no doubt the firearm industry and its enthusiasts are unparalleled when it comes to supporting veterans and the non-profit organizations dedicated to helping them. A few of this month's headlines drive home that point.
Honored American Veterans Afield (HAVA), which just celebrated its 10th anniversary, was founded by members of the firearm industry to aid disabled soldiers as they transitioned back to their lives in the U.S. Its programs include hunting, shooting and other outdoor sports, each designed to reconnect participants with their love of American traditions and increase their hope for the future—regardless of their service-related disability.
"The shooting sports industry has created a compassionate and efficient standard for other veteran's charities to measure against, and we are proud to be the industry's advocate for strong veteran service," said HAVA Chairman Tom Taylor. To date, more than 8,200 disabled vets and their families have attended at least one of the organization's free events.
It takes money to help, though, and that's where the industry's generosity shines. On Dec. 11, 2017 a Smith & Wesson M&P M2.0 Compact pistol chambered in 9 mm, sporting a special "Lone Star" color scheme, will be raffled off by the Lone Survivor Foundation, with the proceeds going to help military veterans affected by Hurricane Harvey. Brownells and Smith & Wesson teamed up to donate the handgun for the effort, and the $20 tickets are already available.
"We are grateful for this chance to partner with Smith & Wesson to help support our veterans," said Brownells CEO Pete Brownell. "Somebody is going to win a sharp-looking, custom M&P M2.0 Compact."
5.11 Tactical donated $20,000 to the Navy SEAL Foundation this month, part of the proceeds from its Always Be Ready campaign and sales of its Defender-Flex Pants and Jeans. "Nothing can ever fill the void left behind when someone is lost in the service of this country," said 5.11 Vice President of Global Marketing Willem Driessen. "The most you can hope for is the support of individuals and organizations dedicated to helping the survivors and preserving their legacy. The Navy SEAL Foundation stands ready in the moment of need…"
It's nice to know that even today—when profit margins seem to trump all other aspects of business—the firearm industry remains loyal to those who stood watch on the front line of our freedom.