posted on September 10, 2013
Support NRA American Rifleman
DONATE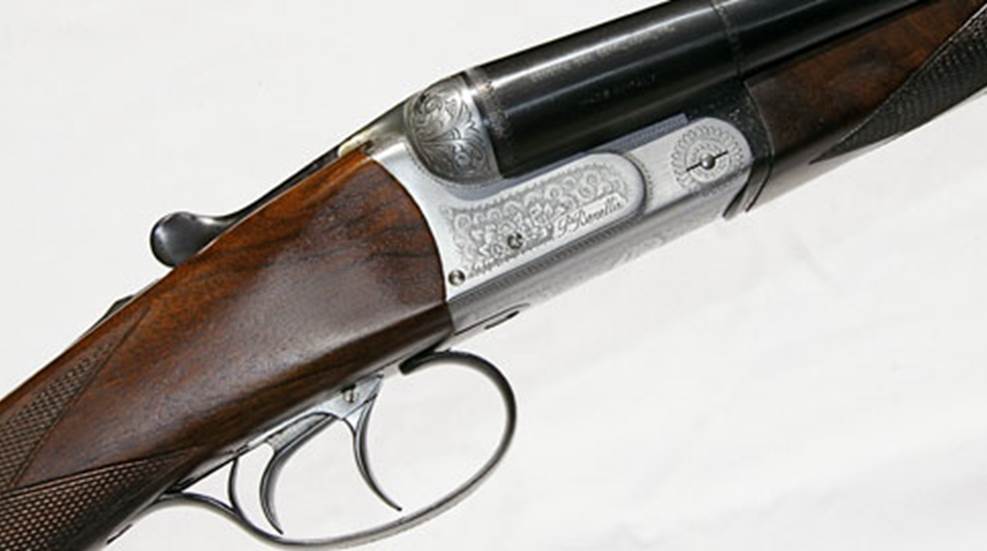 For many shotgunners, there is a certain cachet that comes with owning a side-by-side made by the world's oldest firearm manufacturer. Fabbrica d'Armi Pietro Beretta was founded in 1526 by Bartolomeo Beretta of Gardone, Val Trompia, in Brescia, Italy, and it began making side-by-sides in 1891. But the Beretta 626 is one of the company's more obscure modern doubles. It is not even listed in Fjestad's current Blue Book of Gun Values or in R.L. Wilson's The World of Beretta-An International Legend. Indeed, little has been written about the Model 626, even though examples keep showing up in hunting fields and at gun auctions. And repeated attempts to garner information about the gun from the company have not yielded results. It's as if the Model 626 never existed. But it did.
The Model 626 was first imported to the United States in 1985. It was offered in both 12 (2¾ inch) and 20 (3 inch) gauges, and featured chromed bores and Beretta's proprietary boxlock action. Both the 12- and 20-gauge guns were offered with 26-inch barrels choked improved cylinder and modified, or 28-inch barrels choked modified and full. The polished French grey receiver was machine-engraved with a deep floral pattern, and internal parts were hardened and polished. The high level of workmanship was further evidenced by the machine-turned barrel flats and water table.
In 12 gauge, the extremely well-balanced double weighed 6 pounds, 12 ounces, and was initially priced at $1,175. It was offered with a hand-checkered European walnut straight or pistol-grip stock. An automatic safety and extractors were standard, as were coil mainsprings. Both single-selective or double triggers were available. And true to the old cliché, the gun locked up like a bank vault. Yet the 20 gauge was discontinued in 1987 and, by 1988, the 12 gauge had disappeared from catalogs.
This particular 626E sports twin triggers, automatic, selective ejectors and features a manual safety and sling swivels, which might make one assume it was intended for the European market. Yet it is stamped "Beretta USA Corp." It remains in 98 percent condition, with the only apology being a non-factory Pachmayr Decelerator recoil pad. Had the original hard buttplate been present, the gun would fetch between $1,550 and $1,950, but even so, it is a solid $1,250 lifetime shooting investment.
Gun: Beretta Model 626E (denoting ejectors rather than extractors)
Gauge: 12, 2¾"
Serial Number: A455XXA
Condition: NRA Excellent (Modern Gun Condition Standards)
Manufactured: 1980s
Value: $1,250 (reduction due to aftermarket recoil pad)