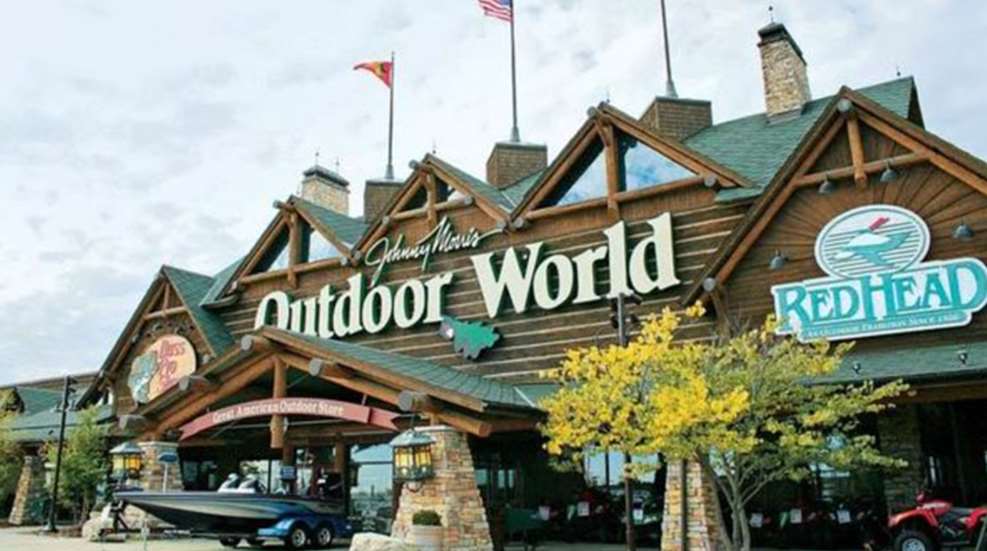 Bass Pro Shops has been named 2018's number two hottest retailer in the United States by the National Retail Federation (NRF), the world's largest retail trade association representing more than 18,000 companies from the U.S. and more than 45 countries. That puts the outdoor retailer ahead of giants such as Amazon, PetSmart, IKEA Verizon and others.
A statement from the NRF says:
Bass Pro Shops has been growing steadily for several years as outdoor pursuits such as hiking, camping and fishing have been rising, says David Marcotte, senior vice president at Kantar Consulting. "Each has a very widespread set of requirements for participation, from $20 shoes to $20,000 boats," Marcotte says. "Given this, retailers have a great amount of space to create value for nearly all shopper segments."
Bass Pro has made regular appearances in the Hot 100, but none as high as this year's No. 2 ranking after completing a prolonged acquisition of Cabela's last September. In May, Bass Pro announced an expanded alliance with Sunglass Hut to open shops inside 160 Bass Pro Shops and Cabela's locations. The partnership dates back to 2015, when Bass Pro recycled the Pyramid in Memphis from a sports arena and entertainment venue into a 535,000-square-foot retail space that included a Sunglass Hut inside the Bass Pro Shops.
In 2017, Bass Pro Shops joined forces with Cabela's to offer the "best-of-the-best" experience for all outdoor enthusiasts with superior products, dynamic locations and outstanding customer service. The company boasts unmatched offerings spanning premier destination retail, outdoor equipment manufacturing, world-class resort destinations and more.
"Our company is guided by the principles of genuinely friendly service and quality products and experiences offered at an exceptional value each and every time," said destination retail pioneer, founder and leader Bass Pro Shops Johnny Morris. "This recognition is a tribute to all of our remarkable and passionate outfitters who work hard every day to make sure every customer experience is a positive one."
Bass Pro Shops was founded in 1972 when Morris, an avid young angler, began selling tackle on eight square feet of shelf space in his father's liquor store in Springfield, Mo. Today, Bass Pro Shops and Cabela's welcome more than 200 million visitors annually to its 200 retail and marine center locations across North America and is a national leader in protecting wildlife habitat and connecting new audiences to the outdoors.