Support NRA American Rifleman
DONATE
In this week's episode of American Rifleman TV, we take a look at the history and development of the SIG Sauer P Series of handguns, which started with the Sig P210 service handgun design of the 1940s. Reviewed this week is the Colt King Cobra Target revolver chambered in .357 Magnum. During World War I, the United States needed more side arms so Colt introduced the U.S. Model of 1917 revolver chambered in .45 ACP.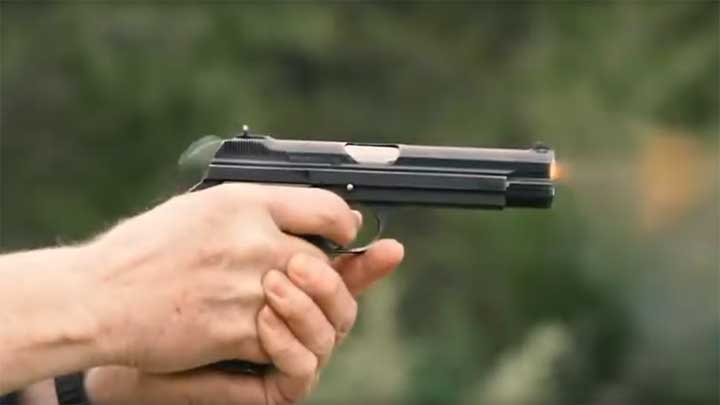 The SIG Sauer P series of handguns found their start in the development of the Swiss SIG P210 service pistol in the late 1940s for Switzerland's military, which is still produced today.

In the 1970s, SIG purchased the German firm J. P Sauer and Sohn to bypass Swiss firearm export laws, resulting in SIG Sauer. The next pistol in the series was the P220, the first handgun made by SIG Sauer, introduced in 1975. Browning Imported the P220 into the U.S. as the Browning BDA until SIG Sauer created a U.S. Branch, SIG Arms. SIG Sauer developed a 9 mm version of the design and introduced the P225, P226 and 228 with the P226 being a contender as a replacement for the M1911 in XM9 Service Pistol Trials.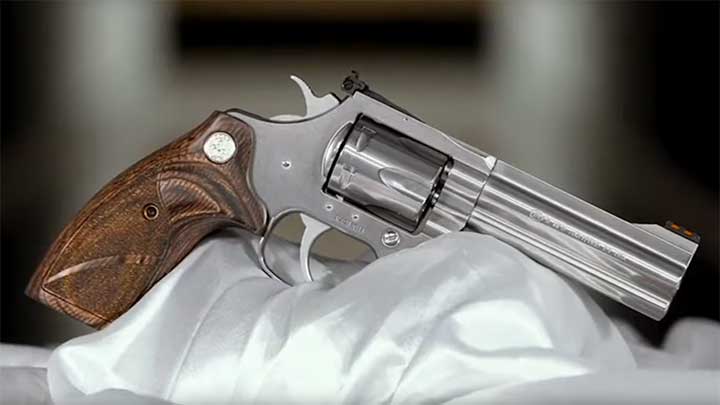 A couple of years ago, Colt reintroduced the new King Cobra, which is now a series of four revolvers, with the newest addition being the King Cobra Target. The King Cobra Target is chambered in .357 Magnum and features a 4.25" barrel with an overall weight of 36 oz. As a target model, it comes with a fully adjustable rear sight and an elevated fiber optic front sight that can be removed for a different option.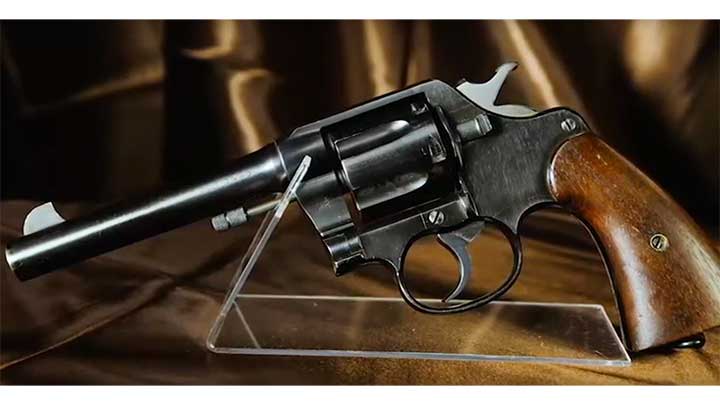 When the United States entered World War I in 1917, it was materially unprepared to arm troops headed across the Atlantic. One of the major shortages was sidearms, with there not being enough M1911 service pistols to go around.

Luckily, manufacturers like Colt were able to modify existing arms designs to be used instead. Colt had already been contracted to produce its New Service Model of revolver in .455 Webley for British use. The New Service design was re-chambered in .45 ACP and adopted for U.S. use as the Colt Model of 1917 service revolver.
 
To watch complete segments of past episodes of American Rifleman TV, go to americanrifleman.org/artv

. For all-new episodes of ARTV, tune in Wednesday nights to

Outdoor Channel

 8:30 p.m. and 11:30 p.m. EST.