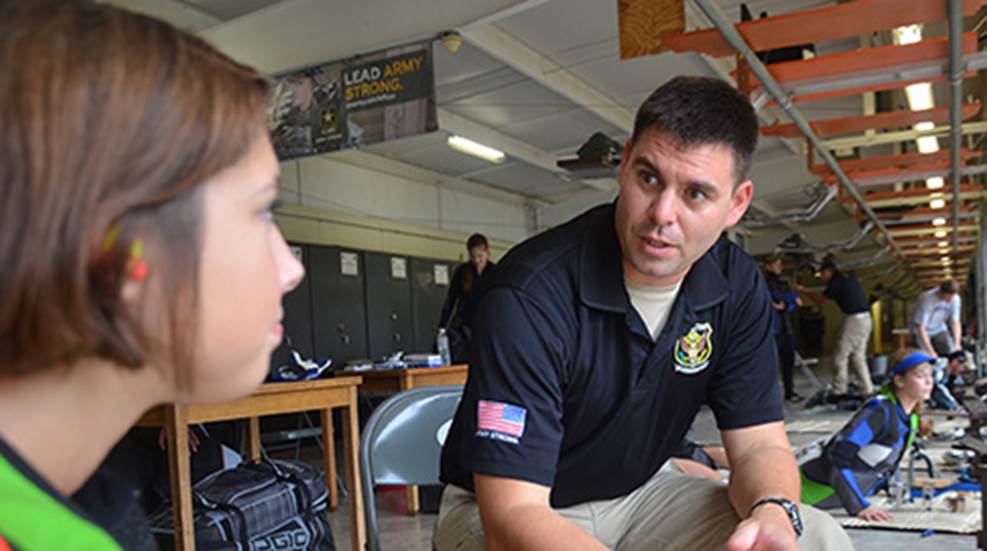 The U.S. Army Marksmanship Unit (USAMU) is currently accepting applications for the annual Advanced Junior Rifle Camp to be held Aug. 4 to 8, 2014, at the USAMU's Pool International Range Complex at Fort Benning, Ga. Open to juniors age 14 to 18, this advanced rifle camp is limited to 25 shooters and acceptance is based on previous matches shot. The camp is primarily small bore and juniors will receive coaching from World-Class soldier/athletes from the International Rifle Team.
The camp consists of daily training, afternoon classes and a match with an awards presentation at the closing. Cost for the camp is $50, and the USAMU doesn't make a profit. Fees are to cover the camp expenses.
To download an application, visit USAMU.com.
Photo Courtesy of USAMU; Staff Sgt. Michael McPhail, U.S. Army Marksmanship Unit rifle shooter and 2012 Olympian, talks to a camper during the 2013 USAMU Advanced Junior Rifle Camp.